The 18th Edition Wiring Regulations brought about a whole range of new rules to the electrical industry. The regulations set out a number of significant changes and guidance on protection against overvoltage.
They also instructed on EV charging point installation and guaranteed the energy-efficiency of electrical installations. The rules went into effect on January 2019.
As well as the significant nature of rule changes, there was an added element of complexity. In a survey conducted by Hager, a large portion of professional electricians admitted to not understanding all the changes.
This, of course, poses a problem as registered electricians are the ones who are supposed to be the most knowledgeable in this subject area.
If they find the 18th Edition difficult then it must be complicated! In this article, Sparks will endeavour to explain key parts of the 18th Edition Wiring Regs in layman's terms and help everyone understand the regulations more clearly.
The sections of the 18th Edition that have caused the most confusion
Hager's research
indicated that an incredible 45 percent of those in the electrical trade did not completely understand all the rule changes of the 18th Edition.
An entire third of those surveyed said they would not be prepared to comply with the 18th Edition's amendments.
Two topics kept coming up in regards to complex changes: Arc Fault Detection Devices (AFDDs) and surge protection laws.
Nearly half of respondents pointed to AFDDs as an issue they were unclear on, whilst almost a third cited surge protection as their main concern.
An AFDD is designed to detect the presence of dangerous electrical arcs (prolonged discharges) and disconnect the circuit affected.
Meanwhile, a surge is a transient overvoltage that lasts for a short duration and increases in voltage measured between two or more conductors.
Surge Protection Devices (SPDs) protect electrical equipment from these transient overvoltages.
What the 18th Edition has to say on SPDs and AFFDs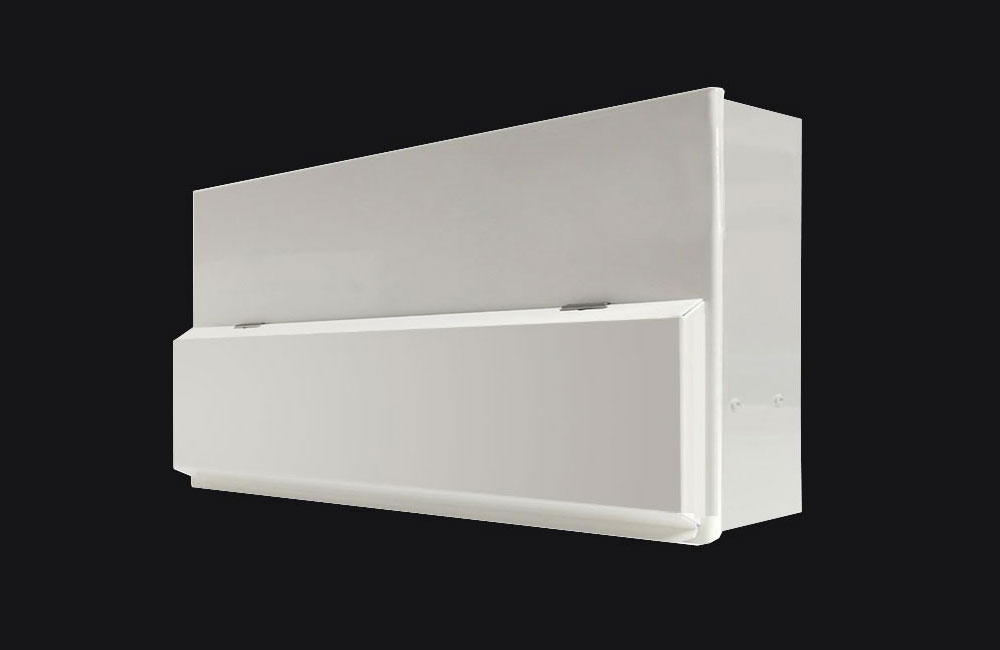 Section 443 is very clear in outlining the importance of protection against overvoltages, and the entire section has been re-written in the 18th Edition.
These changes include surge protection rules for all kinds of dwellings, except where the value of the property does not warrant the protection. This section states that overvoltage protection:
shall be provided where the result of an overvoltage would affect different aspects; such as danger to life, public services, commercial or industrial activity and more
The requirements also stipulate they are needed where there is a large number of co-located individuals, for instance, in social housing.
This has greatly increased the need to install SPDs in all manners of facilities. Sparks sells all manners of SPDs that are compliant with the 18th Edition.
These include the Hager VML914PD 14 way consumer unit. This is a high integrity unit that comes complemented with earth and neutral terminals along with a twin set of 100A 30mA Residual Current Protectors RCDs.
This Hager board comes with a Type 2 Factory Fitted SPD that has undergone rigorous testing. These are the consumer units and electrical appliances that will regulate your power flow and prevent overvoltages.
Classification of SPDs and AFFDs - important details contractors must get right
Confusion may arise from the different
'types' of SPDs
which are available - for instance, the Hager 14 described above is classified as Type 2.
Type 2 SPDs are used in primary distribution boards when there is no need for a Type 1 SPD.
Type 1 SPDs can discharge only partial lighting current and, like the Type 2, are used mainly on primary distribution boards.
However, unlike the Type 2, these SPDs do not offer an adequate amount of protection level to prevent overvoltage.
They must be used in conjunction with Type 2 SPDs. Type 3 SPDs, however, have a relatively low discharge capacity.
This means they are not used on primary distribution keyboards and only in a supplementary way - for 'sensitive loads'.
It is essential that contractors understand the different classifications of SPDs.
Primary distribution keyboards provide and regulate power throughout your home through a multi-core run cable.
The 18th Edition six months later - has the industry got to grips with it?
Reaction to the changes made by the 18th Edition have been largely positive. Michael Kenyon, the technical engineer at Bureau Veritas,
said
:
The introduction of the 18th Edition regulations has ushered in a new era of best practice for surge protection, EV charging point installation and energy efficiency.
Michael goes on to say that these new rules on surge protection are making a huge impact in public sector buildings such as hospitals.
Demand for charging points is massively on the rise, so it is essential that contractors have an understanding of how to test them.
The initial benefit is the added peace of mind this knowledge of surge protection grants to hospitals. However, there are other benefits that are already being welcomed.
Electrical installations made under 18th Edition guidelines are proven to be more eco-efficient. They have lessened their environmental impact and saved copious amounts of energy - and money - for public sector buildings.
Mr Kenyon admits there have been some growing pains in administering all the 18th Edition regulations.
However, he also believes that they are on the road to 'best practice by achieving compliance'. It is his belief, and ours at Sparks too, that increased compliance with surge protection laws will improve electrical safety for years to come.