These days we have been working on many of the Franklite amazing light fittings - the have a unique style, a stylish design, for all their fittings!
Everywhere online there's the same descriptive text for these fittings, so we had to take a closer look at these fittings and see what else is it about them besides their technical specs.
It is when we took a closer look at these Amazing Franklite Ceiling Lights that we were captivated - wow, what a style!
Available at SparksDirect for some of the lowest allowed prices in the market, these ceiling light fittings come in a lovely combination of chrome support, frame, and base, and crystal drops / squares hanging from the fitting.
Take a look at these three selected fittings - you will love them!
Franklite FL2139/3 Chrome and Crystal Semi-Flush Fitting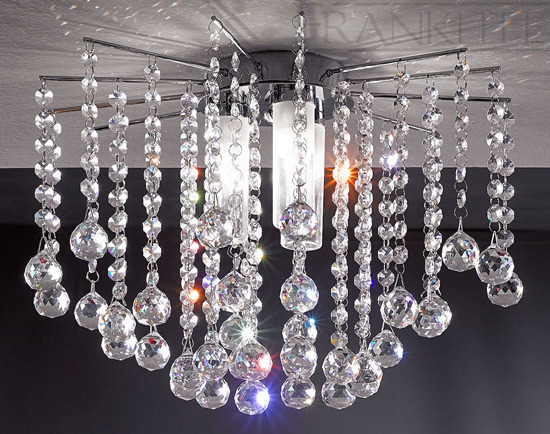 Stylish design
- semi recessed fitting for interior decoration with polished chrome base and arms, with crystal spheres and beads hanging on them... Buy online
the Franklite FL2139/3 amazing ceiling light.
Franklite RF260 Recessed Downlight with Square Crystals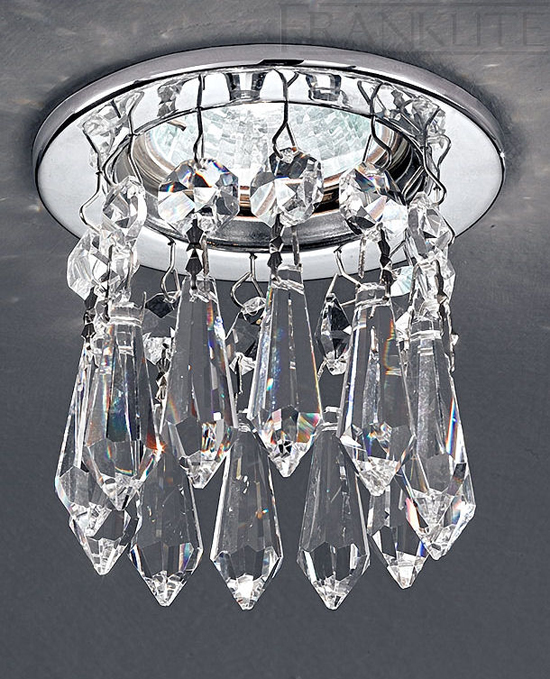 Amazing design ceiling downlight with a polished chrome frame and one low voltage lamp, with square crystals suspended around the edge of the lamp. Buy online
the Franklite RF260 Crystal and Chrome finish ceiling light.
Franklite RF243 Chrome and Crystal Recessed Downlight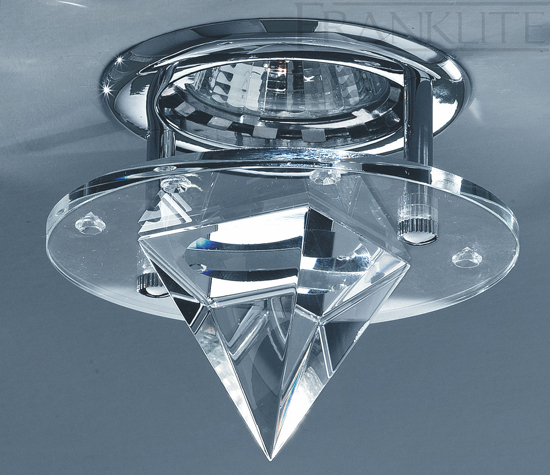 Stylish recessed downlight with a conical crystal glass and glass disc with inset crystal glass gems, pyramid style crystal. Buy online
the Franklite FR243 stylish ceiling light.