Yesterday, two of the Sparks Direct team visited the Lux Live exhibition. There we saw a great many things, learned a great many more, and enjoyed the chance to catch up with friends in the industry.
Before we were blinded by the products on display (we can never resist playing with a dimmer switch), we managed to see some very interesting things. Here are just three of our favourites.
Aurora's CrystalCool Technology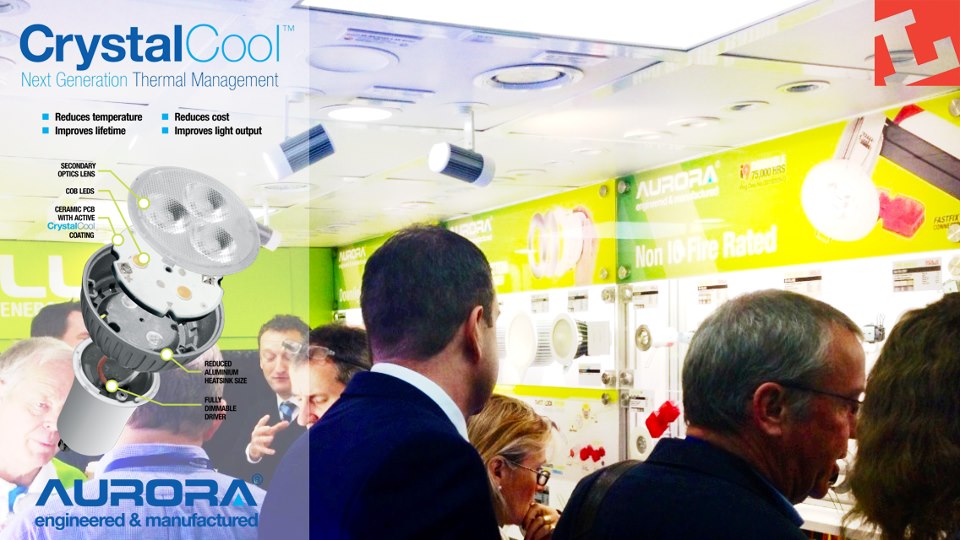 Our friends at Aurora brought along their van to show off their halogen-mimicking LEDchroic lamps, which are very nice, but we were most excited about the CrystalCool LED heatsinks.
That's a ceramic plate coated with active nanocrystals that conducts heat away from the LED chip replaces the traditional LED lamp's heatsink.
Because it uses nanotechnology, the heatsink can reduced in size by up to 50% - we saw some very shallow wall mount fittings at Aurora's stand.
With the CrystalCool bulbs, which directly replace MR11, MR16, GU10 and PAR16 halogen lamps with low-wattage alternatives, the heatsink becomes mostly decorative.
It's a really interesting use of the available technology, and we're looking forward to seeing CrystalCool lights "in the wild."

Megaman's Excellent Stand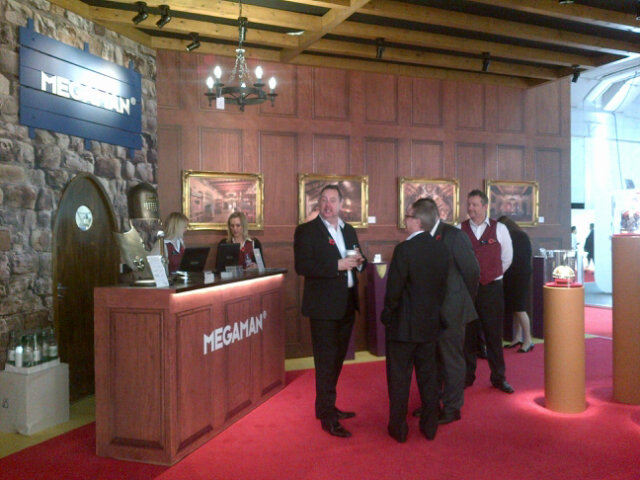 In our minds, Megaman won the prize for "best stand" with their suits of armour, castle decor, and the chance to meet the Queen! (Or a lookalike, in any case.)
Their wine bar had absolutely nothing to do with our decision. (Image from Twitter)
Some New Track Lights from Illuma
It seems as though Illuma's latest Rotaspot track spotlights aren't available to see on their
website
just yet, but we were very impressed.
Constructed from two 'discs,' one of which contains the spotlight, these fittings could be rotated 360° at the base and the spotlight directed almost in a full vertical circle. No doubt they will become big sellers in the retail market when they launch.
We saw A Dalek
The star of the show, though, was the Dalek, who possibly travelled through time and space to battle Recolight's Bertie Bulb.

More likely it was shipped over by whichledlight.com, who ran a "guess the output" competition throughout the exhibition.
As well as all the great people we spoke to and the innovations we saw, Sparks Electrical would like to thank everyone who offered free coffee and sweets.
We'd love to hear from any of our readers who were in attendance! What did you see that inspired you?
Did you learn something brilliant from the seminars? Did you see the battle between Bertie and the Dalek?