Problems caused by bad air quality in our indoor environments can be devastating. Recently, the World Health Organisation (WHO) published a report that showed that the air we breathe has become polluted with cancer-causing substances.
The mixture of exposure to indoor and outdoor pollution has led to 6 million people dying annually.
Considering that people now spend up to 90% of their time indoors, it is likely that indoor pollution played a significant part in this terrible statistic.
What are the causes of indoor pollutants?
Many factors contribute to poor levels of indoor air quality. Outdoor air gains entrance through windows, doors and the general 'leakiness' of buildings that are not well insulated.
One of the main culprits is biologically produced pollutants. People release pollutants through their normal metabolic process.
They also use products and appliances that emit toxins on a daily basis. The appliances we commonly use at work or home are a significant source of pollution.
These include cookers, boilers and portable gas or paraffin heaters. These items are very damaging to the quality of indoor air that we breathe.
Condensation is one of the largest causes of dampness in indoor areas, and can eventually lead to the growth of mould.
The health problems associated with mould must be emphasised: they can lead to a litany of ailments.
Prolonged exposure to high levels of indoor dampness can reduce lung function and cause chronic health problems such as asthma.
If those who already suffer from asthma are exposed to dampness, they have an increased likelihood to develop more severe symptoms.
Mould can lead to various other medical conditions, such as pneumonia.
According to the World Health Organization (WHO), a considerable proportion of the world's 300 million cases of childhood asthma is attributable to indoor dampness and mould.
We here at Sparks are sure you'll agree air pollutants must be effectively dealt with.
This needs to be done before they can inflict damage to our homes and health.
Residential ventilation solutions offered by Airflow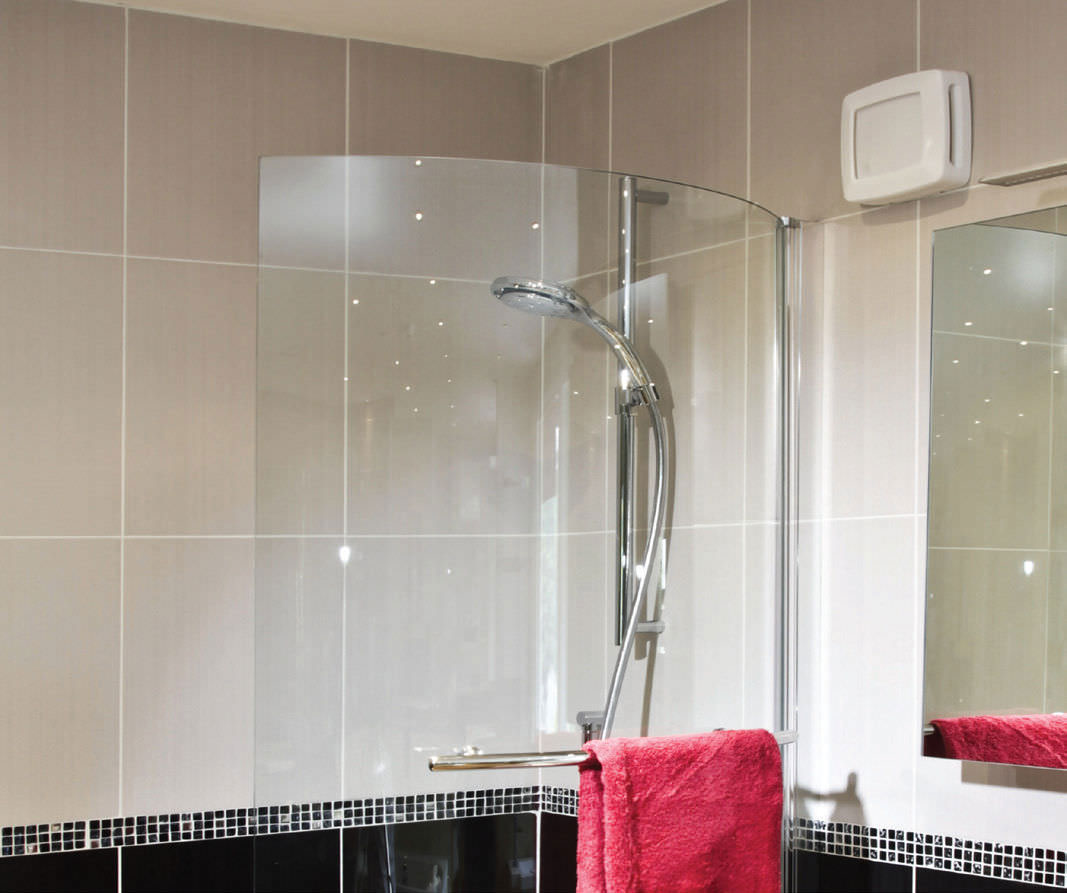 Thankfully, Airflow offers a wide range of residential solutions. They are one of the UK's leading manufacturers of ventilation products for your home or property.
They have been making innovations in ventilation for decades - since they started out in 1959.
Their first product that made waves in the industry was the Loovent, which went on to become a best-seller.
This range has sold over 1 million units and is still extremely popular to this day (it has been updated with modern features now, of course).
The Loovent Eco is a powerful centrifugal fan that boasts a modular design. This makes the installation and maintenance of the device very easy.
Furthermore, they produce minimal sound levels and operate with great eco-efficiency, powered by a low-energy motor.
The Loovent Eco comes in versions which include a pull-cord, humidity timer, motion sensor (with timer), a delayed start of two minutes and two-speed settings.
This product is ideal for long stretches of ducting, as it will maintain pressure over the full length of a duct run.
It is recessed or surface mounted so can be mounted practically anywhere you desire.
The QuietAir is another successful range developed by Airflow, with the QT100 being a real stand out in terms of popularity.
The QT100 is an axial extractor fan that combines contemporary design with ultra-low noise levels.
It was awarded the Quietmark in 2014 by the Noise Abatement Society as it operates at a lowly 25 decibels (dB).
Its features include a long-life ball bearing motor with 40,000 hours of operating time.
It can run at two speeds and has an adjustable overrun timer. Furthermore, it uses a high-efficiency impeller that helps to keep running costs low; it only has a power consumption of 5 watts.
Then, there is the iCON range - one of the first products to introduce the plug-in module concept to the extractor fan market.
iCON's revolutionary design ensures effective ventilation; the low energy fans are quiet and use a minimal amount of energy.
They also come in Safety Extra Low Voltage (SELV) versions, which provide extra safety and peace of mind at home.
The design includes the option for installing a plug-in module, which enables you to adjust the fan to suit your specific needs.
Their round, slim design means it is a breeze to install the device in either a wall or ceiling. With three versions (the iCON15, iCON30 and iCON60) they are suitable to install in any room, whether it be large or small.
The enduring popularity of the iCON range led to the release of the high-tech iCONstant.
The iCONstant is among the quietest extract fans on the market (with a sound level of 21 dBA) and costs less than a lightbulb to run for an entire year.
You can choose from a Timer version or a Humidity Timer version of the product, depending on what you find preferable.
The 'constant' in the name of this product is taken from its ability to constantly extract damp air.
Though they can be used in any room, Airflow designed the iCONstant with toilets, bathrooms and kitchens in mind.
This is because these are the areas of your home that will produce the most moisture, which could lead to damp and mould.
One of the iCONstant's main purposes is to keep you healthy by maintaining clean air quality within your home.
'Extract and replace' - how Airflow helps you keep a healthy home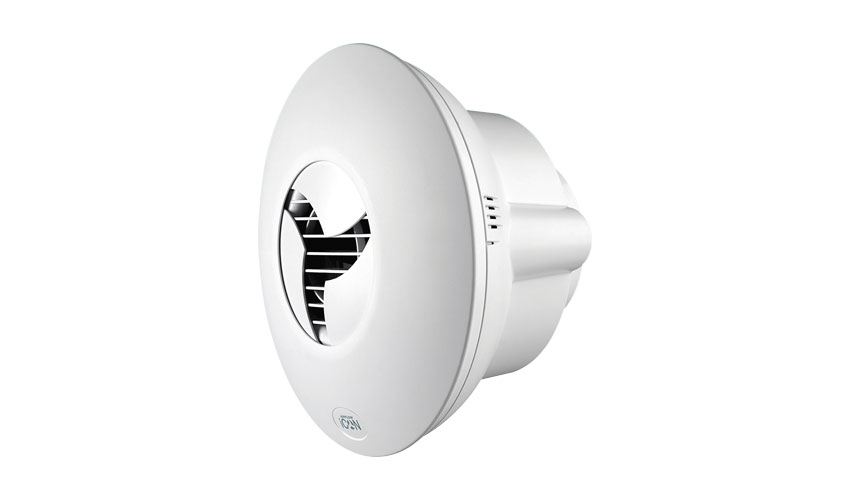 Airflow has always aimed to produce healthy breathing air through energy-efficient means. This is demonstrated by the history of their products, looking at the iCON60 fan, for instance.
The iCON60 is the largest in its range, and designed to be compatible with larger residential spaces. They are highly efficient in areas such as residential lounges, domestic kitchens, changing areas and utility rooms.
Airflow understands the importance of 'Residential Heat Recovery' and how it relates to people's well-being.
They know that an effective ventilation system in a dwelling will protect the occupants - and the building itself - against harmful levels of condensation.
Condensation is more likely to occur in residences where large groups of people live. This is because every individual does their share of cooking, washing and bathing.
With their varied range of products, Airflow provides effective ventilation with heat recovery for the supply of controlled, crisp and filtered air.
They manage to do this while eliminating harmful moisture and airborne pollutants. Whether you live in a house, student halls, a flat or another type of residence - Airflow will have you covered.
They offer an excellent variety of ventilation products to help save you energy and - more importantly - make sure you breathe proper air, the good kind of air.
They have done this for five decades now and the endurance of their brand attests to their success.