Advanced technology has made innovations in all types of devices possible, and this includes smoke alarms; it is important to choose the right smoke or heat alarm.
A modern domestic smoke alarm still performs its fundamental task of detecting smoke, but now comes with a host of additional functions that will enhance the safety of tenants, while adding more flexibility.
A good example of the new breed of advanced fire alarms came with Aico's 3000 Series, which held a range of features never before seen on a fire alarm.
With the 3000 Series, Aico combined cutting-edge intelligent design with SmartLink and AudioLINK capabilities, which enabled them to interlink and share data.
Clearly, a new dawn of smart fire alarms is upon us. In this article, Sparks will explain why you should upgrade to an advanced wireless alarm system - if you haven't done so already!
Different type of Smoke Alarms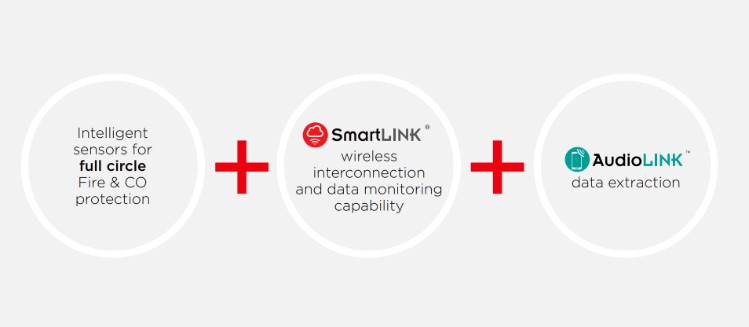 It may be confusing to decide which type of alarm will best suit which area of your house. Aico has this detailed guide that gives advice on the placement of different alarm types.
Ionisation sensors are recommended for use in bedrooms only, due to their sensitivity and propensity for triggering false alarms.
Heat sensors react to fast-flaming, high-intensity fires, without detecting smaller particles from cooking fumes. They are recommended for use in garages and kitchens, where there is a serious risk of high-heat flames caused by grease fires.
Optical sensors contain an infrared (IR) beam that detects smoke particles from slow, smouldering fires. They are designed to detect intense, smouldering flames emanating from the kitchen with their intelligent IR beams.
It is important that we understand the difference in alarm types before we look at how they interconnect for our protection.
Why have modern wireless alarm technology in your household?
Building Regulations and
BS 5839-6
are examples of British legislation that require landlords and homeowners to have interconnected alarms. This is important as it has made a huge impact on fire alarm manufacturers in recent years.
Many have chosen to stick to alarms that are physically wired together, however, there are many problems with these systems. The chief reasons are that they can create significant disruption, interference and material damage.
This problem can easily be avoided with the use of wireless systems and Radio Frequency (RF) signals.
Installing alarms with wireless interconnection is straightforward once you get your various alarms to 'talk' to each other via the RF signals. This can be achieved with the click of a button in the case of Aico's 3000 Series.
Look at this guide on how to 'House-Code' Aico's 3000 range here, to understand how effortless it can be.
https://www.youtube.com/watch?v=G74zKqABs34
The advantages of a wireless alarm system
Wireless systems have many benefits over hardwired systems, some of which are:
Control of large systems from one switch
When interconnected alarms became increasingly popular, the average household alarm system expanded in size. The reason is simply that the features made them easier to control from a single location.
Make sure whichever system you choose, it includes the Test, Silence and Locate features. These are intrinsic to a large system as you can test and silence all alarms conveniently from a single switch. This means you can quickly identify whatever alarm was triggered.
Using more advanced systems, such as Aico's 3000 Series, you could also generate a RadioLINK+ report that would give you more detailed information about any alarm triggers.
The compatibility of RF technology
RF technology makes it extremely easy to connect different alarm types e.g a fire alarm to an
Aico Ei3018
Carbon Monoxide alarm. However, it also has the advantage of being able to interconnect with completely different devices.
Modern fire alarms can be usefully linked to all manner of devices, like sprinkler systems for instance. Having a direct connection between a fire alarm system and a sprinkler system may be life-saver, and is a great example of what modern technology offers to fire alarms.
Data extraction
Data extraction technology has real benefits for both residents and social housing providers.
They can access information on battery back-up or battery life, alarm sensor status, the number of times tested and removed and alarm activations. This is great for landlords as they can ensure they are complying with government regulations.
More advanced systems, such as Aico's 3000 Series, are able to generate an AudioLINK+ report for this comprehensive information.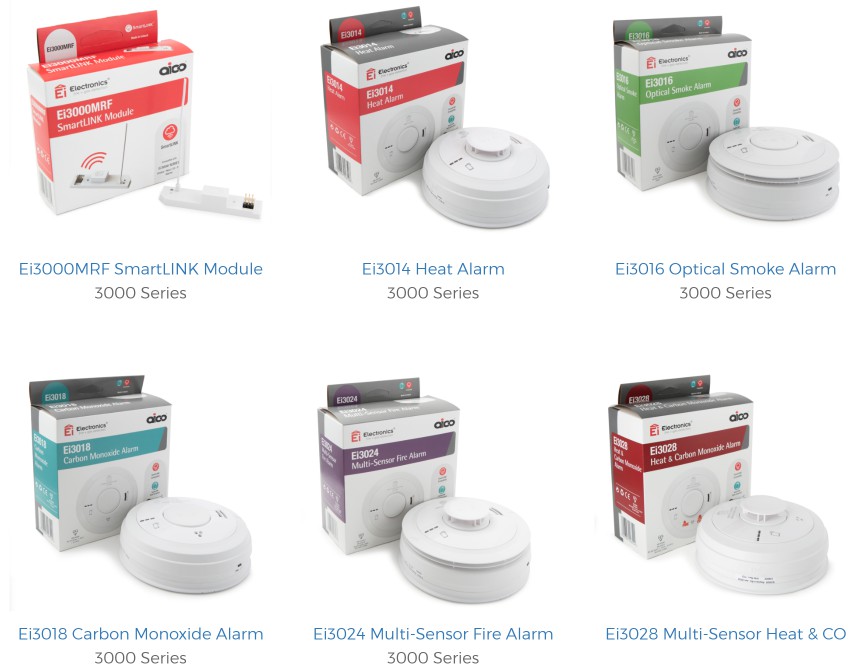 Aico: customer safety and convenience first
It is reassuring to know that manufacturers have a responsibility to guarantee that any 'next-gen' alarm is easy and intuitive to use (as well as to install). We hope this guide helps you to choose the right smoke or
heat alarm
.
As well as making their alarms simple to use and connect, Aico offers practical training and advice delivered to your home.
Their Mobile Training & Demonstration Units deliver detailed smoke and carbon monoxide (CO) alarm product and technology information, and well-accredited training. Aico have taken their responsibility for consumer safety very seriously.