In recent years, there has been a growing awareness of the importance of living in a clean, safe environment. The air we breathe in our homes and workplaces can drastically affect our health and wellbeing.
Pollutants such as dust, pollen and viruses can sneak into our homes at any given minute and cause a host of illnesses. If you're reading this article, you may be wondering how to create a healthy living space for your loved ones.
Below, we'll look into how you can create a healthy living space in your home generally, and also through using the right lighting and ventilation systems.
How to create a healthy living space
So, generally speaking, how do you go about building a healthy indoor space? Here are the steps you need to consider:
1. Personalise your living space
We spend most of our lives inside. So it's absolutely essential to select an indoor space that reflects who you are. Whether you're working from home, lounging around or having guests over, it's those personal touches that really makes home a home.
You can personalise your home by placing pictures and furnishings you love around the home, particular fabrics you like and ornaments you've collected throughout your travels.
2. Purchase houseplants
Why leave the great outdoors … outdoors? You can bring the outdoors into your home! Invest in a variety of quality houseplants to make your home feel a little more natural. Houseplants come in all different shapes and sizes, so there's truly no limit here.
Having plants around the home can also purify the air around you, so everyday you can breathe a little better, knowing that less toxins are circling in the air you breathe.
3. Take advantage of lighting
Every home needs a good lighting source, whether that's through natural light or artificial light. Lighting has been known to alter mood, and can transform negative vibes into positive ones. Having a home full of bright light can help lift your spirits and keep you feeling amazing.
Below, we'll look into how you can use lighting to create a healthy living space in more detail, so stay tuned.
4. Invest in a ventilation system
Selecting the right ventilation system that's appropriate for the size and layout of your home is a critical first step. It is important to ensure that the system you choose has sufficient airflow to effectively remove stale air and pollutants from your home.
The ECO dMEV (Decentralised Mechanical Extract Ventilation) system, for example, is a ventilation system that uses fans to extract stale air and moisture from a particular room and replace it with fresh air. These systems are designed to be decentralised, meaning that they are installed in individual rooms rather than being centrally located.
Traditional ventilation systems rely on natural airflow to circulate air throughout the building. This can be difficult to control, particularly in larger buildings with multiple rooms. ECO dMEV, however, offers more control over airflows, as each room has its own fan that can be adjusted to suit its specific requirements. This means that air can be directed to where it is needed most, ensuring that all areas of the building receive adequate ventilation.
How ventilation systems can help you create a healthier living space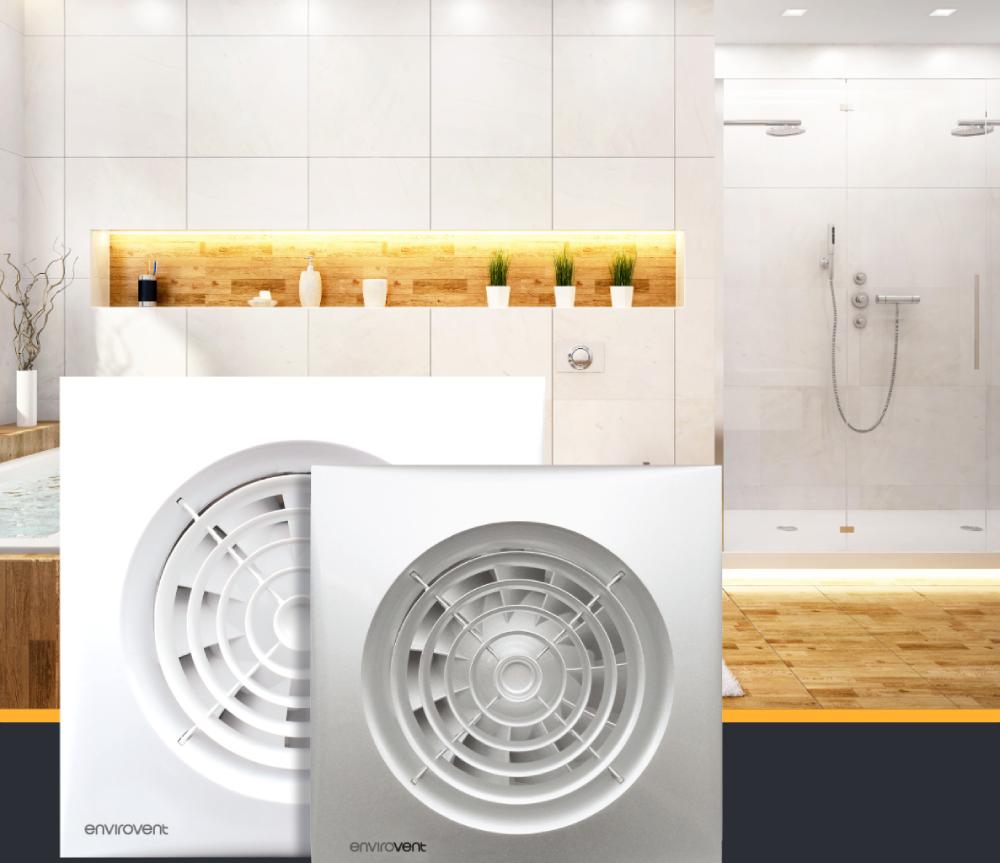 Ventilation systems offer several benefits, including improved air quality, increased energy efficiency, and better control over indoor airflows. We'll outline some of these benefits in more detail below.
1. Improved air quality
Poor indoor air quality can lead to a range of health problems, including allergies, respiratory issues, headaches, and fatigue.
Ventilation systems can help improve air quality by extracting pollutants and moisture from the air, reducing the risk of health problems. They are designed to run continuously, ensuring a constant supply of fresh air throughout the home.
2. Remove condensation
Condensation is what happens when the air reaches a certain level that it no longer can hold in moisture. That's why we see our windows and mirrors 'condensing'.
The problem with this is that it is responsible for creating mould throughout the home, which can lead to nasty smells and even health issues.
A robust ventilation system can help you eliminate that condensation, converting a stagnant atmosphere into a fresh and healthy one.
3. Alleviate hay fever symptoms
Hay fever, also known as allergic rhinitis, is caused by an allergic reaction to airborne allergens such as pollen, dust, and mold spores. These allergens can accumulate in indoor spaces and trigger hay fever symptoms.
Ventilation systems can help reduce the concentration of allergens in indoor air by increasing the circulation of fresh air, in particular by exchanging indoor air with outdoor air. This can dilute the concentration of indoor allergens and is particularly important during peak allergy seasons when pollen counts are high.
How to use lighting to create a healthy living space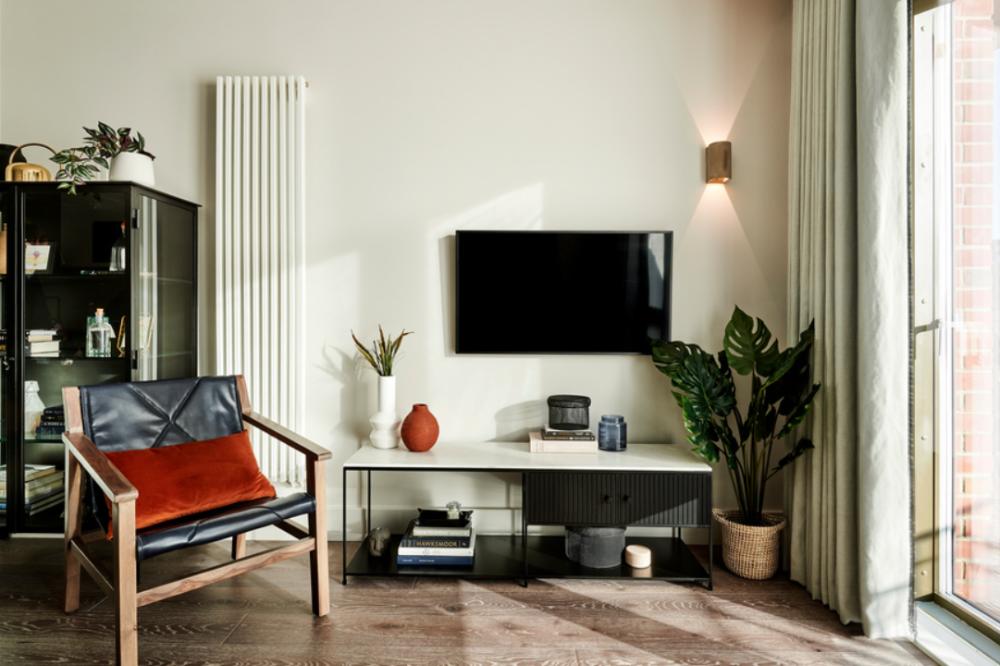 In 2021, a systematic review was conducted on papers discussing the impact of lighting in the home on the health of the inhabitants. It was clear that poor lighting can negatively affect people's health and that lighting in general is a key aspect of housing quality.
Home lighting affects both the aesthetics and functionality of a home, and can have a significant impact on mood, productivity, and overall well-being. Adequate lighting helps people regulate their normal day-to-day activities and is important for keeping the home safe.
Below, we'll outline how you can use lighting to create a healthier living space in your home.
1. Consider natural light
Natural light is an excellent source of illumination that can improve mood and well-being. Consider installing large windows or skylights in areas that can receive natural light to help reduce the need for artificial lighting during the day. Just make sure to have UV-protective films installed to prevent sun damage.
2. Use energy-efficient lighting
Energy-efficient light bulbs and fixtures will help you reduce energy consumption and lower energy bills. LED bulbs are a good option for home lighting as they are long-lasting and consume much less energy than traditional incandescent bulbs.
3. Install lighting controls
Lighting controls, such as dimmers and timers, can help regulate the amount of light in a room and reduce energy waste. They can also help create a more relaxing and comfortable atmosphere.
4. Layer lights
Layered lighting can create a more comfortable environment that's suited to your specific needs. Experiment with a combination of ambient lighting, task lighting, and accent lighting to find what your body needs for the day.
Looking for more ways to create a healthy living space at home?
Now that you know how to create a healthy living space, you can be confident that you know what to look for in choosing your lighting fixtures, bulbs, and home ventilation systems.
By taking into account the size of your home, your needs for different rooms, and the types of lighting you require, it is highly possible to create a healthy indoor space that allows you to thrive while promoting your well-being.
Here at Sparks Direct, we are committed to contributing towards healthier living spaces with the ECO dMEV, offering continuous ruling ventilation for the home, as well as a vast selection of energy-efficient LED lighting and Dimming systems.