If you visit our online store you will notice that daily there are new additions to it and the quality of the information presented is also increasing.
Whether you visit the Wall Lamps, Domestic Fire Alarms, or Wireless Dimming Systems - there's fresh new content added all the time.
One of the categories we are constantly updating is the Lights section - the lighting manufacturers are bringing in new models, they are sending us new lists of the most popular fittings, they are reducing prices on many fittings, etc.
Among the most popular interior lights manufacturers is Astro Lighting, their products being recognized and distributed in many countries in the European Union.
In our showroom in Archway we have many wall lights, ceiling lights, bathroom lights, outdoor lights, mirror lights, etc from Astro Lighting, and we are now in the process of putting them online also!
Take a look at eight of the latest additions to our Astro Lighting fittings - new wall lights from Astro now also at Sparks and Lights!
Since it will take a lot of space to post the pictures of the lights one by one, we thought we would combine them four by four, so that you may see a combination.
Eight New Wall Lights from Astro Lighting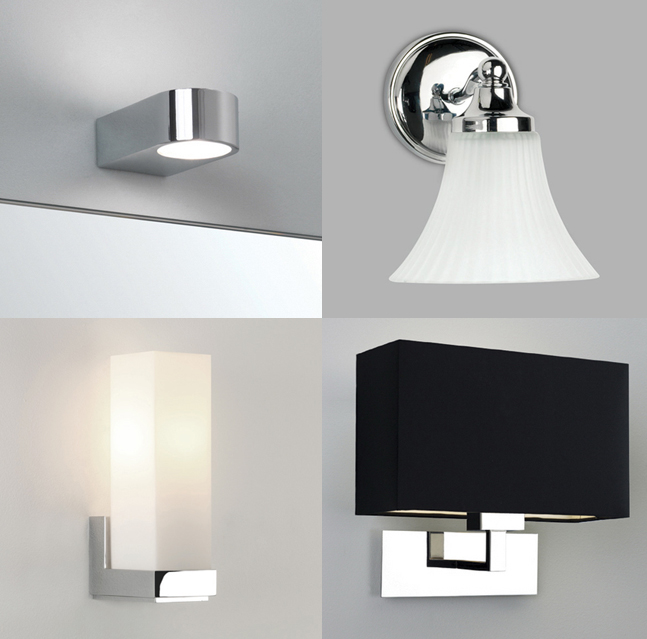 Top Left: Epsilon 0600 bathroom wall light, an IP44 rated fitting for bathroom use coming in polished chrome (currently not available).

Top Right: Nena 0506 small but stylish fitting for bathroom wall mounting, coming in polished chrome and opal white diffuser.
Bottom Left: Taketa 0775 bathroom wall lamp, IP44 rated fitting with a rectangular candle-like opal glass diffuser.
Bottom Right: Park Lane Grande 0539 wall light in a stylish polished nickel finish and with a black rectangular fabric shade (included).