We love the Electrical Wholesalers magazine, coming out monthly and being distributed in all the electrical stores around the country.
It helps to know what's new in the industry, whether or not you hear about it via official communications, TV, media, etc.
The Green Deal, for instance, "looks set to be the most ambitious refurbishment programme in the UK ever, but energy efficient improvements must not be at the expense of outdoor air quality." (Lee Nurse, Vent-Axia, quoted in the April 2013 issue)
The Green Deal: Don't Forget Ventilation!
Energy efficient ventilation is an important accompaniment to
the Green Deal initiative
, and it offers a potential opportunity for contractors and electrical wholesalers alike.
"Under the Green Deal, energy bill payers are able to obtain energy efficiency improvements, such as loft insulation, solid wall insulation, and new heating systems, without having to pay immediately. Instead, business will provide the capital, and obtain their money back over time via the customer's energy bill. Central to this strategy is the requirement that the estimated savings on the bill will always equal or exceed the cost of the work - this is called the 'Golden Rule'."
Addressing the Issue of Ventilation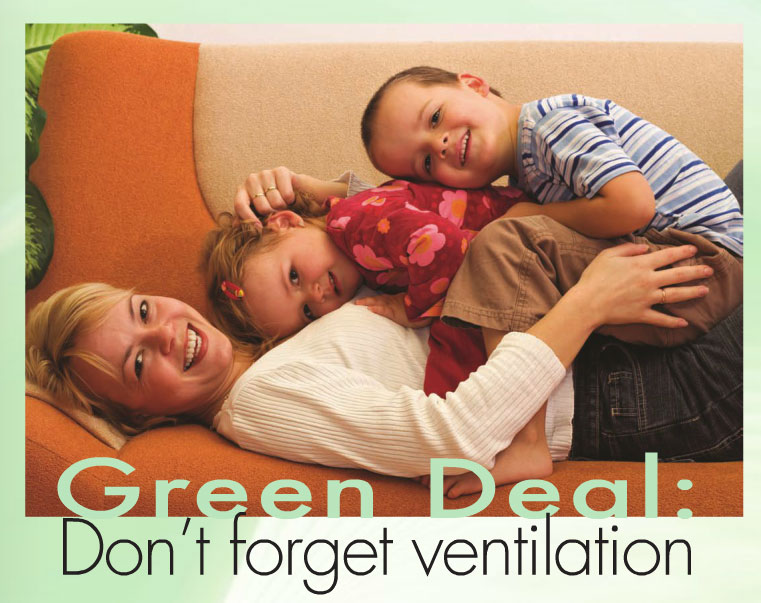 In the article in EW news, Lee Nurse from Vent-Axia continues,
"...despite continuous room heat recovery offering energy efficient ventilation that recovers heat, its benefit is difficult to measure. As a result it cannot meet the Green Deal's 'Golden Rule'. However, if you insulate a home without improving ventilation it can result in condensation and mould."
Already in the UK one in five homes are affected by condensation and mould growth (according to the Royal Institute of Chartered Surveyors). If people don't take care to ensure adequate ventilation, high levels of humidity can lead to growth in dust mite populations, which can affect people's comfort and health. This is an excellent opportunity for many electrical wholesalers - among which
Sparks Electrical Wholesalers Ltd
takes the lead - to supply contractors and homeowners with the ideal solutions for these projects.
The Green Package - Energy Efficient
It is very important to start right: make the air as tight as possible at home, with proper insulation and double glazing!
The ventilation is necessary for maintaining healthy indoor air quality.
The emphasis will be more and more on continuous Decentralised Mechanical Extract Ventilation (dMEV) systems, many of which can be found on our website, since they provide effective and affordable solutions with low running costs.
They work with the natural air infiltration and they control the air path through the home, preventing the migration of damaging humidity and pollutants.
Refurbish Tight and Ventilate Right!
In the Green Deal's "Golden Rule" there may be no specification about energy efficient ventilation, but it is definitely essential to it. Yes, refurbish tight and make sure there's double glazing and insulation, but at the same time you have to ensure there's no poor air quality and condensation. Refurbish Tight and Ventilate Right!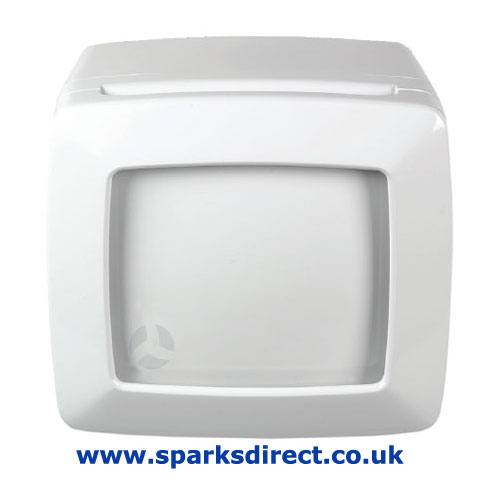 Read more on the Green Deal via this and this article, and purchase dMEV solutions via our website. Vent-Axia is a reputable air flow and air ventilation solutions for both domestic and commercial use, and their fans can be purchased online via Sparks.
The quotes and details above are inspired from the Electrical Wholesalers Magazine, the April 2013 edition, via the article entitled, Green Deal: Don't Forget Ventilation. Follow them on twitter.