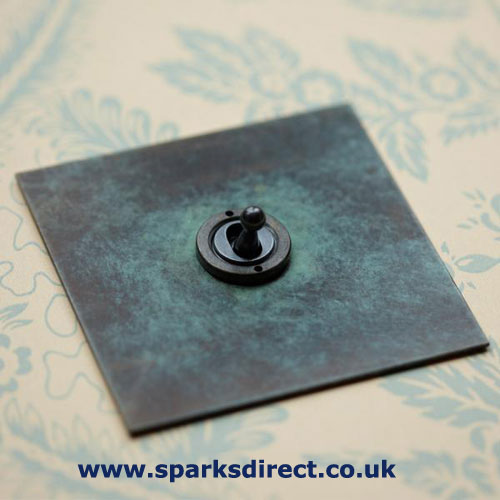 Do you remember
the verdigris plate
for the traditional style switches and sockets? It's been a while since we've seen those, since everyone wants to change them with something
new
,
modern
, more stylish.
But the good people at Forbes and Lomax recently paid a visit to the museum at Mycenae, where they saw those bronze switches and sockets in a verdigris finish, which look so cool both in contemporary and traditional interiors.
As a result, the verdigris finish is coming to the Forbes & Lomax switches and sockets!
What is Verdigris?
What does "verdigris" mean? Google helps us in this sense saying, "Verdigris is a bright bluish-green encrustation or patina formed on copper or brass by atmospheric oxidation, consisting of basic copper carbonate. Synonym with Patina." Via
Wikipedia
we find out even more that,
Verdigris is the common name for a green pigment obtained through the application of acetic acid to copper plates or the natural patina formed when copper, brass or bronze is weathered and exposed to air or seawater over a period of time. It is usually a basic copper carbonate, but near the sea will be a basic copper chloride. If acetic acid is present at the time of weathering, it may consist of copper acetate.
Forbes and Lomax Verdigris Range
The Verdigris range has a rich aged bronze patina. The plates in
Verdigris from Forbes and Lomax
are hand finished to produce a slightly variable effect, making each plate unique. You can't really find two plates that look the same in a Verdigris finish - this adds to the distinctive look!
Like all the other Forbes & Lomax products, these plates are available at Sparks Electrical in a large variety of switch and sockets combinations. We are currently working on this range to add it to our website, and you will be delighted to have them in your homes in a 3-4 working days from the date of the order.
Pictures of Verdigris Forbes & Lomax Switches and Sockets
You can see most of these pictures of the Forbes and Lomax Verdigris range via
their website
, but still, here are some of their most popular switches and sockets in this finish.
Forbes & Lomax Verdigris Three Gang Dolly Switch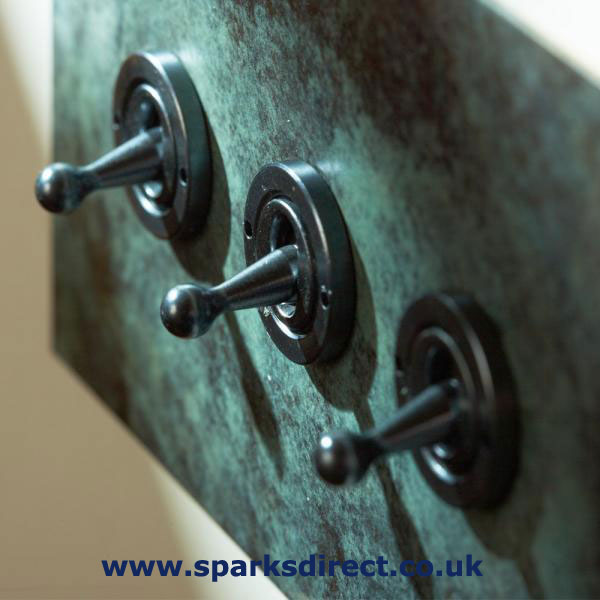 Forbes and Lomax Verdigris Single Gang Dolly Switch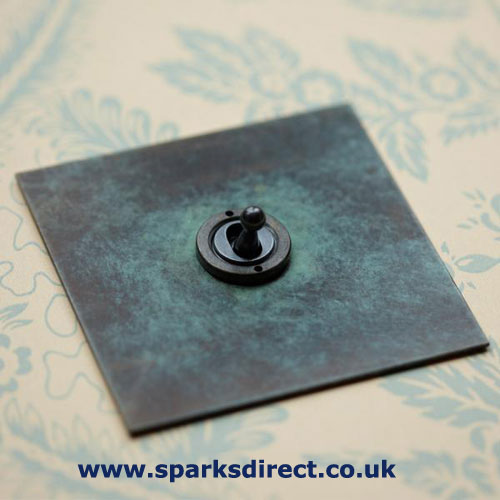 Forbes & Lomax Verdigris 13amp Single Socket
Forbes and Lomax Verdigris Single French Socket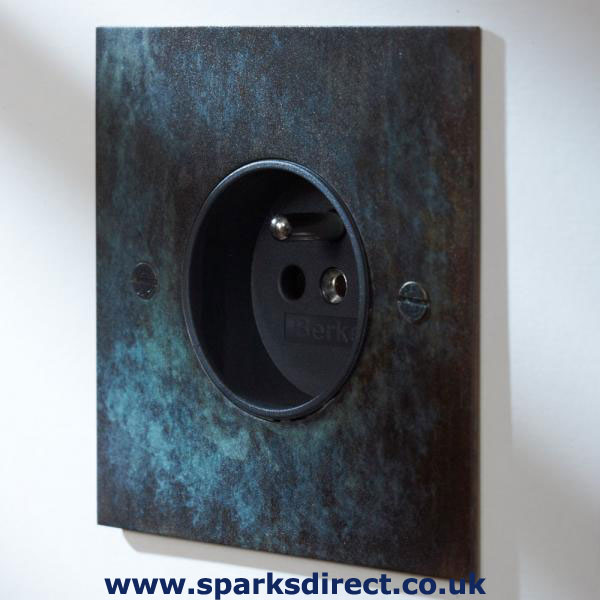 Forbes & Lomax Verdigris Button Dimmer Controller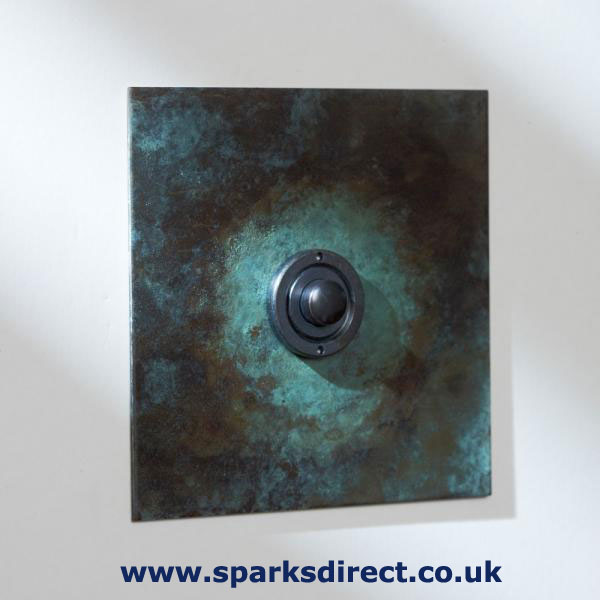 Forbes and Lomax Verdigris Double 13amp Socket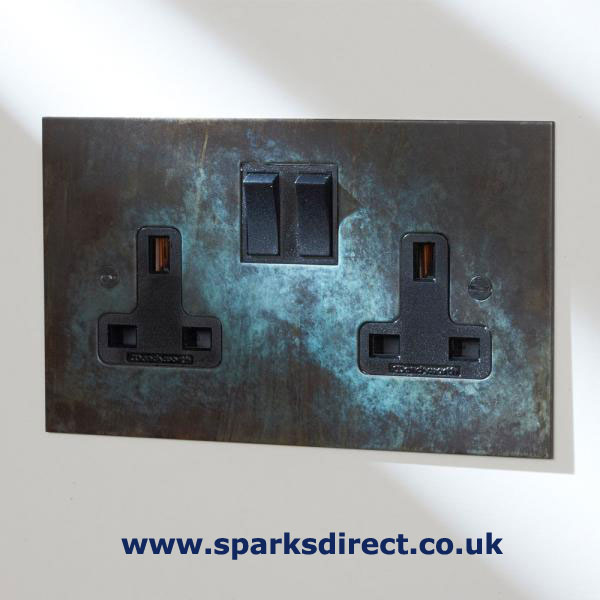 This finish will soon be posted on our website - follow the links supplied above to order these devices online via
SparksDirect.co.uk
.