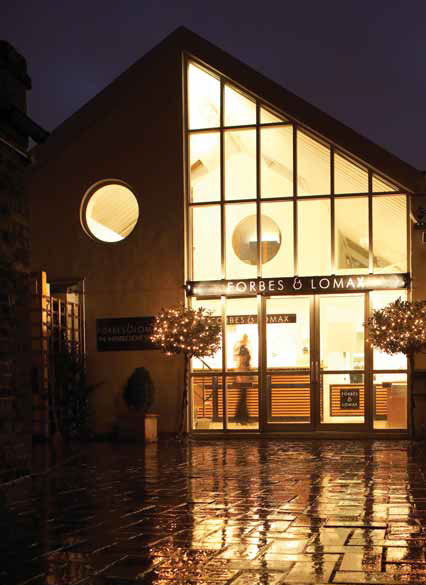 When the modern equivalents for the elegant glass, nickel, and brass switches are no longer attractive or unsuitable for prestigious projects that interior designers work on, it's time to check out the Forbes and Lomax "invisible Lightswitch".
Of course, the plate is not invisible - it is a transparent acrylic plate allowing the wallpaper or paint to show through, and it comes with a stylish metal toggle switch right in the center (or a rocker switch, a socket, a dimmer, etc for that matter).
Forbes and Lomax was established over 20 years ago and right from the start they approached the electrical accessory market from an aesthetic point of view.
Starting with the Invisible Light Switch and going on to many other stylish finishes like unlacquered brass, stainless steel, nickel silver, antique bronze, verdigris, and painted plate, Forbes & Lomax has done a great job in both manufacturing and supplying excellent UK made stylish switches, sockets, and dimmers to suit the demands of both traditional and contemporary architects and interior designers, as well as the electrical contractors.
With this in mind, let us explore some of the Forbes and Lomax finishes and plates - in pictures (we will let the pictures do the talking).
All the items introduced below can be purchased via our website at the Forbes and Lomax section.
The Forbes and Lomax Invisible Plate
The invisible plate range of switches and sockets was inspired by 1930's glass switches but with all the advantages of modern technology.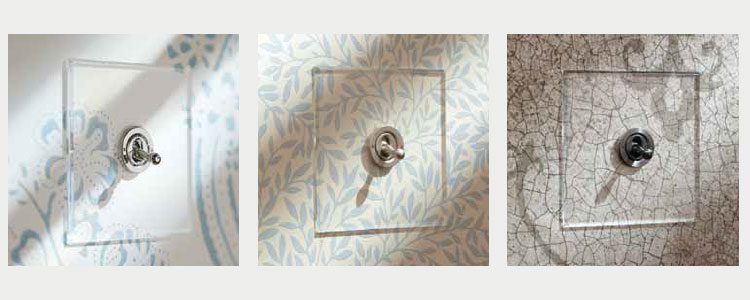 Unlacquered Brass Switches and sockets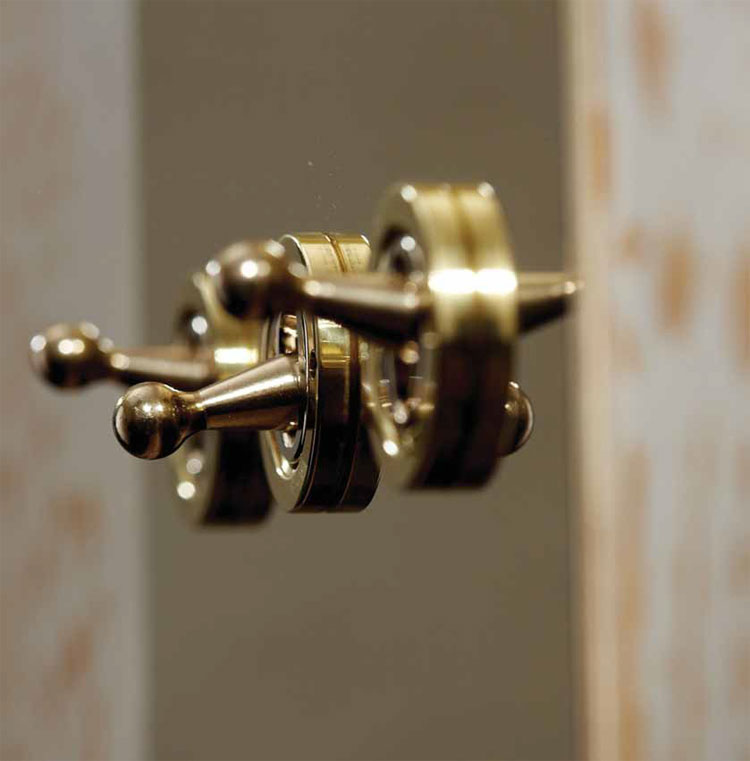 The unlaquered brass plates from Forbes and Lomax are plates that are designed to mellow with age if left unpolished. This is particularly suitable for period buildings where a bright brass look would be inappropriate.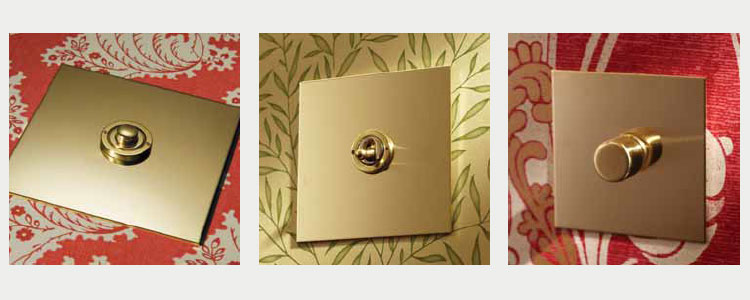 Forbes and Lomax Stainless Steel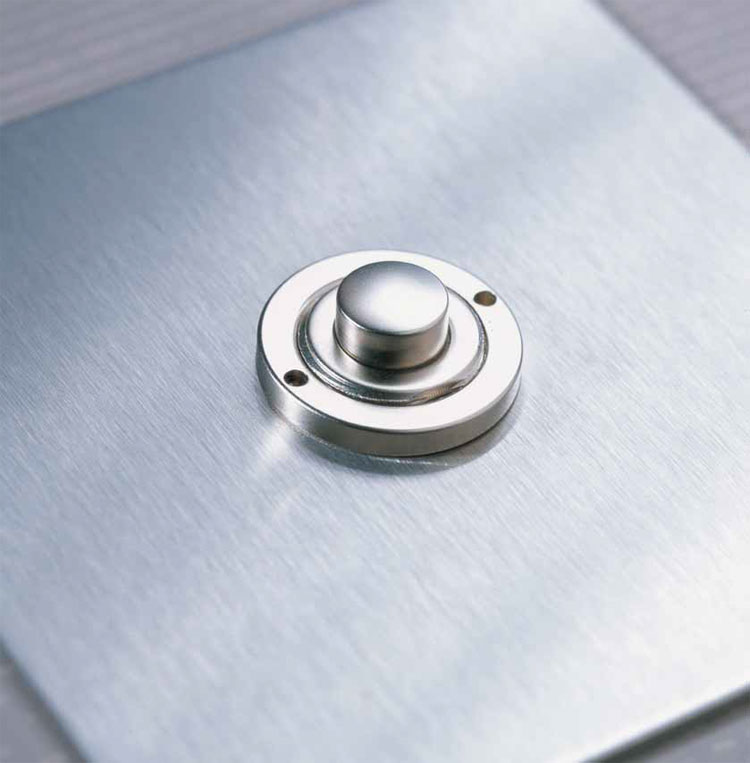 The Stainless Steel Range from Forbes & Lomax has brushed stainless steel plates.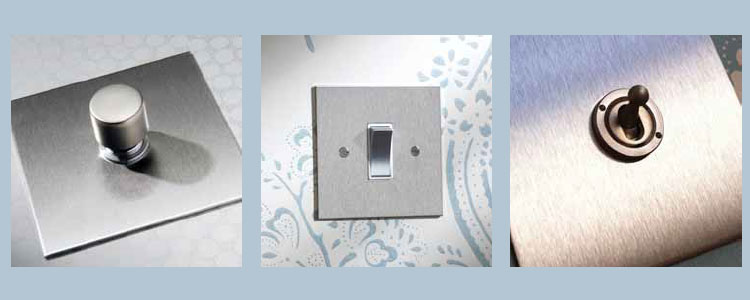 Nickel Silver Switches and Sockets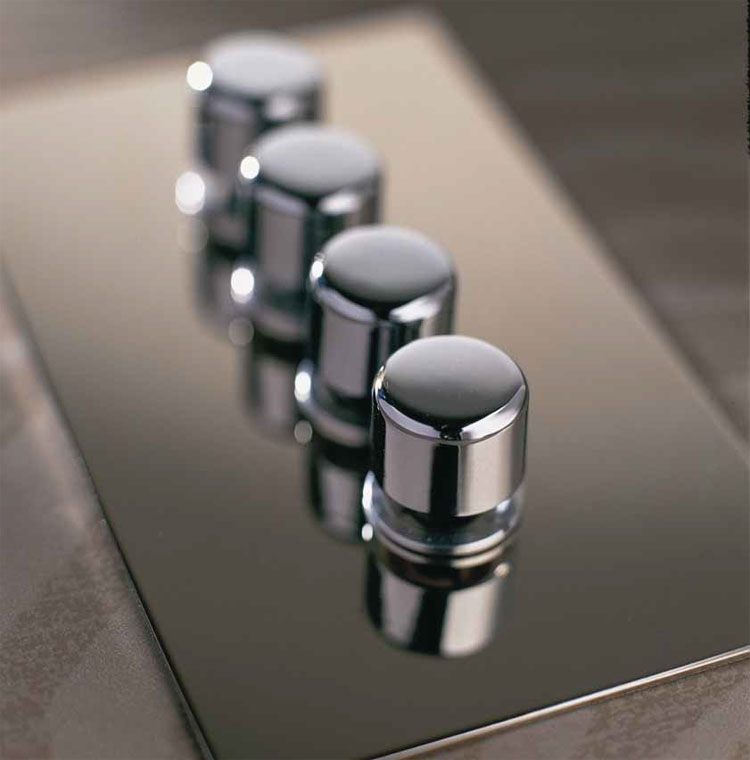 The Nickel Silver Range from Forbes and Lomax has a highly polished nickel plate, creating a mirror finish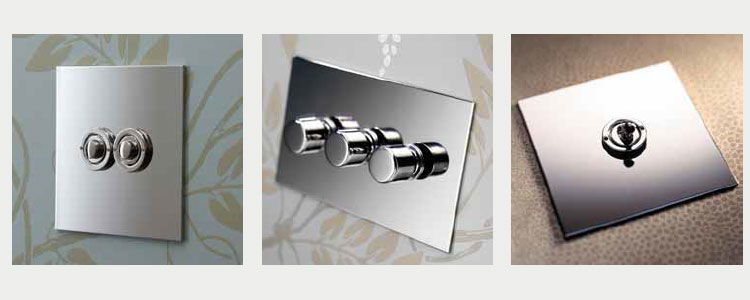 Antique Brass Electrical Wiring Devices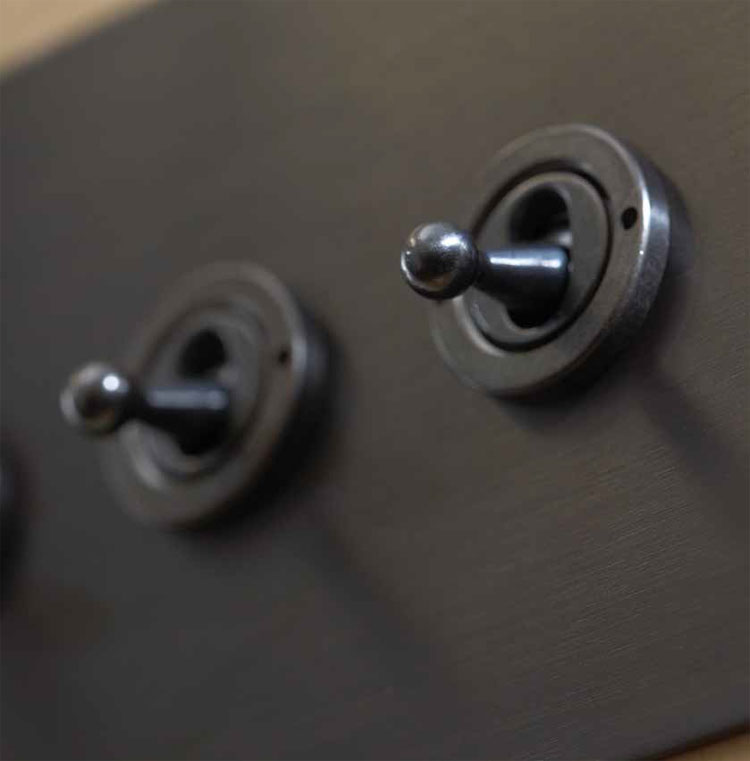 The Antique Bronze Range from Forbes and Lomax has a rich warm hue to the plates making them attractive in both contemporary and traditional interiors. These switches also work particularly well on wood panelling and other unusual surroundings.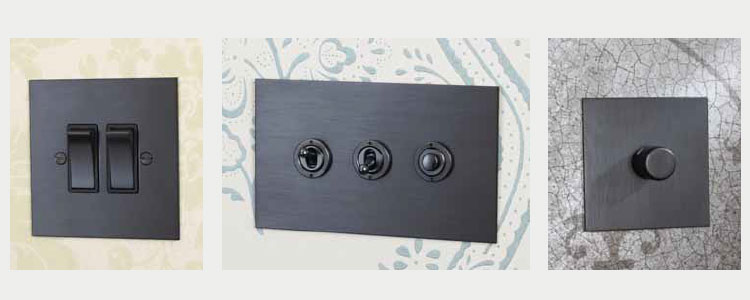 Mix and Match - Forbes and Lomax plates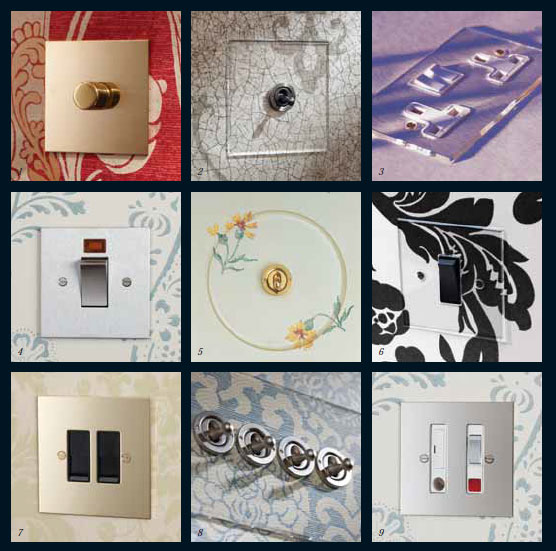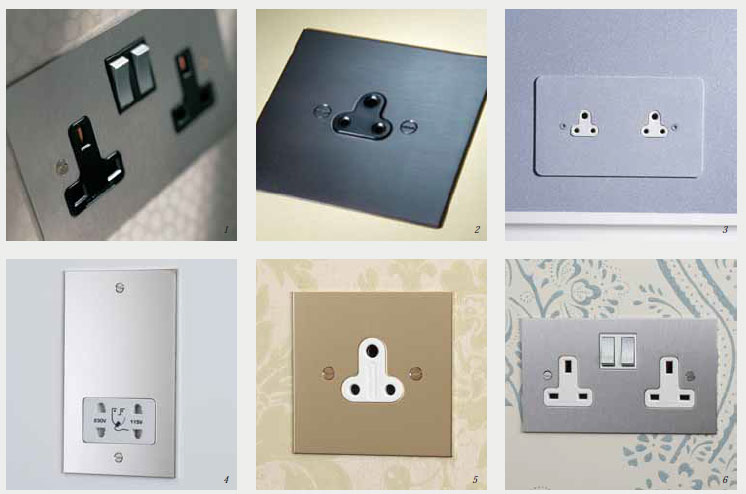 The Combination Range from Forbes & Lomax
The Combination Range allows you to create multi gang plates, mixing telecom and data modules alongside audio and visual outlets. This allows flexibility when planning and designing a room layout. There are infinite combinations available, depending on what you need and what impression you want to create.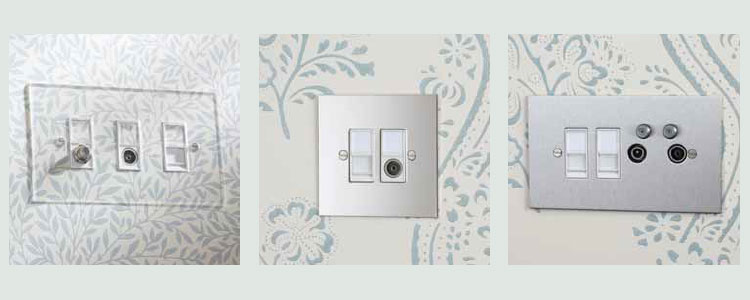 Forbes and Lomax Painted Plate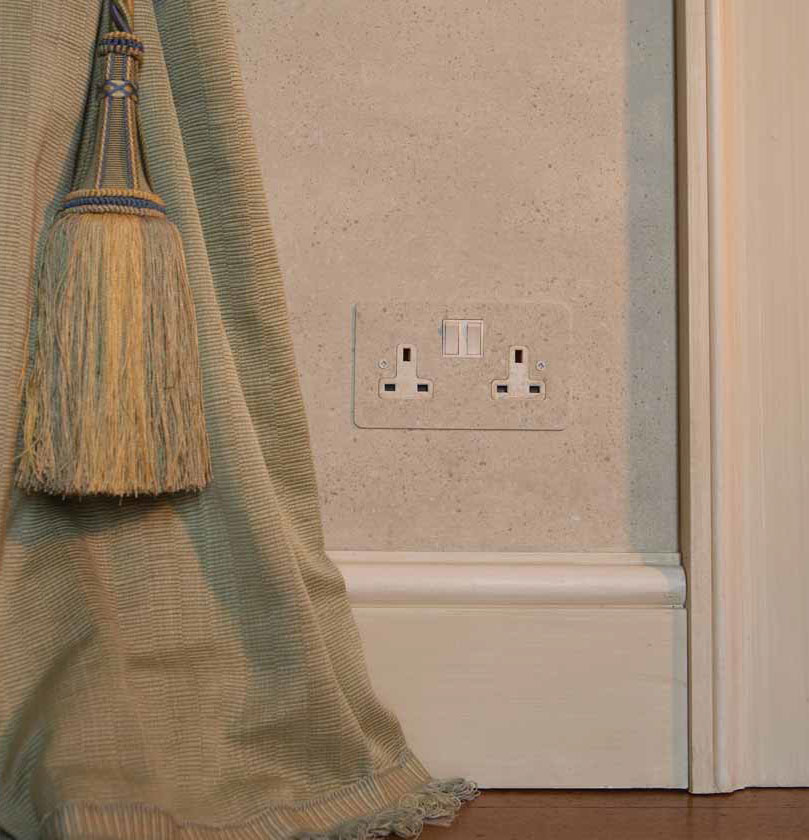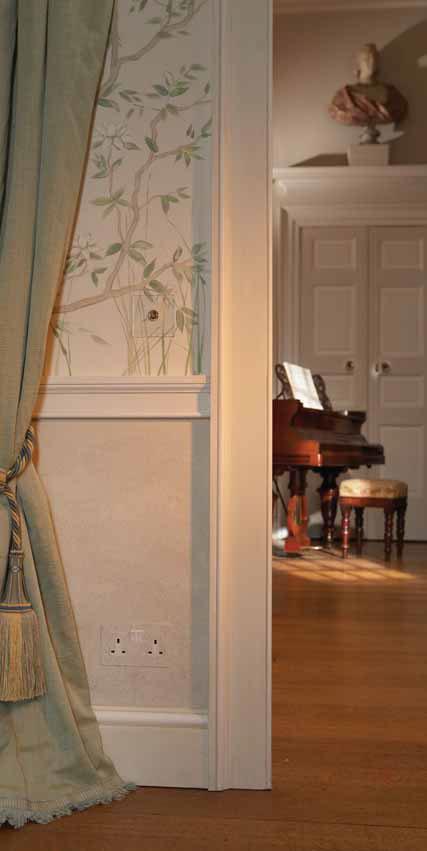 You can purchase these stylish switches and sockets via our website, where we have a dedicated section for them.