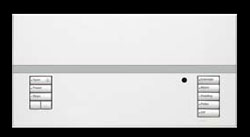 With the new
GRAFIK Eye QS preset lighting control system
, you can
adjust your lights and blinds for any task or activity in any room
. In addition, new keypad programming capabilities allow simple toggle control of any zone in the system. Ideal for high-end residences and luxury flats with 20 – 36 zones (channels) of lighting,
the GRAFIK Eye QS
provides convenient control and enhancement of the visual environment. You can read more about
the Lutron Grafik QS Preset Scenes(commercial and residential settings)
,
the Lutron QS customisable preset light and blind control system
,
the main features of the Lutron Grafik Eye QS Panel
, and
some of the Lutron Strategies used in the Grafik Eye QS range
. Other features:
Remote GRAFIK Eye QS units provide

centralised dimming

. Zones or scenes can be recalled through local keypads.
A multilingual information screen provides energy savings, light level, and time clock information, as well as simple, intuitive programming (no computer required).
A single keypad can be configured with up to 4 groups of independently programmed buttons which allow zone toggle, scene, and blind control.
The Grafik Eye QS system - Where in the house, and How it works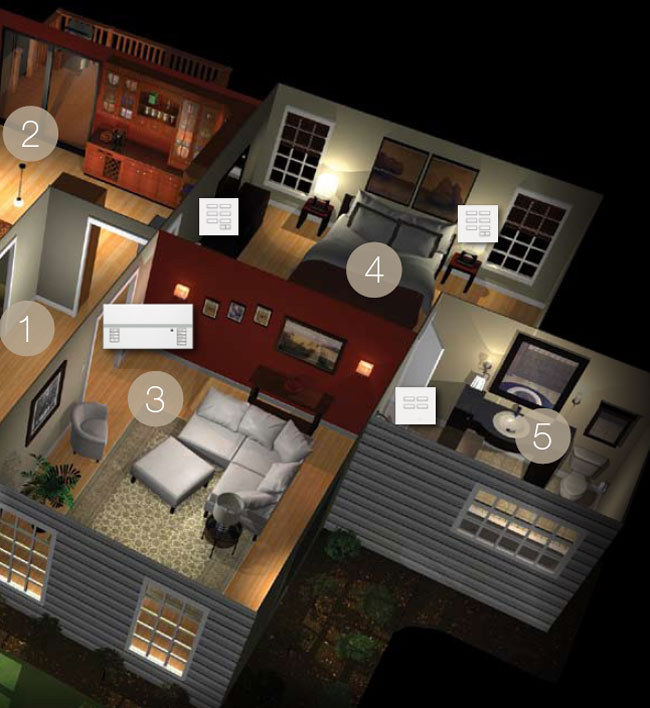 The Lutron QS in the entry hallway: With the press of a single button upon entry, turn on a welcoming series of lights throughout the home. Turn off all lights before leaving from the same entry keypad.
The Lutron QS in the kitchen: Set your lighting appropriately for different times of day. Use the built-in time clock to turn the lights on in the morning and turn them off at night, creating a "lived-in" look while you are away from home.
The Lutron QS in the living room: Add versatility with lighting that can take you from elegant entertaining to a quiet movie night at home with the touch of a button. Operate the A/V equipment, lighting, and blinds with a universal remote. Monitor your energy usage with the help of the information screen so that you may select light levels that offer maximum energy savings.
The Lutron QS in the bedroom: Adjust the lights and blinds to create a calming atmosphere to allow you to unwind at the end of the day. Locate a keypad at your bedside to control the lights and blinds in the room and master bath, as well as throughout the entire home to easily ensure that all lights are off at bedtime.
The Lutron QS in the bathroom: Set the lights low for your early morning ritual, allowing time for your eyes to adjust to the day. Install a single-gang keypad to dim or toggle on/off individual zones in the bathroom.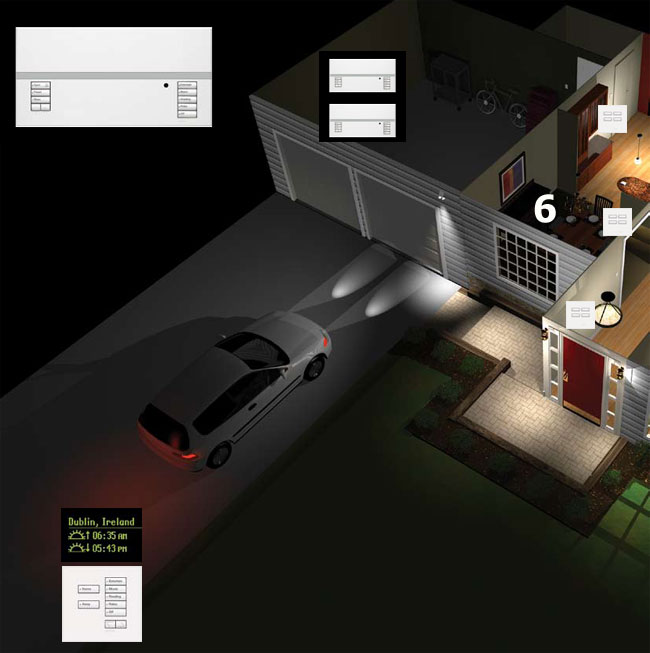 6. Lutron QS in the dining room:
Adjust the lighting to create the perfect backdrop for a dinner party, a family meal, or an intimate dinner for two. Seamlessly integrate blind control to allow natural daylight to complete the scene.
For now, the Lutron Grafik Eye QS multi-room control system is on order base only - if you are interested, please contact us, and we will give you more details.