If you are wondering how to find a registered electrician near you in the UK, we put together the guide below to aid you in this endeavour.
We at Sparks sell and distribute a wide range of electrical items, lights, switches, sockets, etc, and we recommend that you use a registered electrician for installing the items you purchase from us.
Please note: we do NOT install the electrical items that we sell; we only sell the items listed on our website, we do not do any electrical installation.
Actually, if you need electrical installation work done in your home, you should use an electrician that is registered with one of the government-approved schemes in the UK.
Sometimes people do DIY, even when it comes to changing a socket outlet or replacing a ventilation fan, but we do not recommend such things.
It is entirely up to you what you do with the items you purchase from us at Sparks - we only sell these, but as a help to all those who do the electrical installation the right way, we would like to aid you in finding a registered electrician near you in the UK.
Continue reading this guide to find out concerning:
Why choose a Registered Electrician to do the Electrical Installation?
Some may ask, Why do I need to choose a registered electrician to do the electrical installation?
Of course, when we speak of such installation we're not talking about changing the light bulb in a light fitting but installing things such as
a light fitting
a socket outlet or more
a bathroom fan
a LED dimmer
an underfloor heating
a bathroom light
a USB socket
and many such things. Why choose a registered electrician to do the electrical installation?
1. Registered electricians are regulated by the UK and/or Scottish Governments.
2. They work to the BS7671 safety standard to keep you, your house, and themselves safe. Health and safety while doing electrical work is front and centre when using a registered electrician. If the work is notifiable, they will also arrange a Building Regulations Compliance Certificate to confirm compliance with Building Regulations, which should be issued to you by their Scheme Operator within 30 days of the completion of the installation.
3. The work of registered electricians is regularly assessed. Cowboy installers or electricians that are not registered may do improper work and you may not even know it, so make sure you use a registered electrician to do your electrical rewiring and electrical installations.
4. Registered electricians are insured, so you are protected.
5. When using a registered electrician to do the electrical work, you will comply with building regulations.
6. Save on cost when using a registered electrician.
You may think that you save on cost when using someone who asks for less than a registered electrician, but down the line, things may happen and the problem may get worse, thus requiring a larger investment to fix the original work.
It is more cost-effective to hire a professional electrician, especially since they can identify and fix problems while doing the electrical installation required.
7. Reviews and/or Complaints: if the work performed by a registered electrician is not up to standard, there is a procedure for complaints.
Similarly, before and even after the electrical work is done by a registered electrician, there are a few places where reviews can be read and/or placed in order to appreciate the work they have done.
All Government-approved scheme operators have a complaints procedure, which means they will investigate complaints about registered electricians who have not complied with technical standards.
How to Find a Registered Electrician Near You in the UK
In order to find a registered electrician near you in the UK, we recommend the Registered Competent Person - Electrical - website here.

The Registered Competent Person Electrical search facility provides a list of electricians registered to work in households and electrical inspectors registered to undertake electrical safety reports in homes in England and Wales, making finding the right person for the job easier than ever before.
You can simply search by postcode to find an electrician near you or you can check if a particular electrician or electrical company is registered.
To start using the Registered Competent Person Electrical search facility, simply enter your postcode to find a registered electrician near you and choose one of the options.
All the electricians listed via the Registered Electrical Competent Person website are registered with this scheme and have been authorised by the Government to self-certify that their work is compliant with Building Regulations.
This means that they meet strict entry requirements, their work is regularly assessed, demonstrating their ability and ongoing competence, and that it meets the correct standards.
Government-Approved Registering Bodies for Electricians in England and Wales
The UK Government-approved registering bodies for electricians and electrical persons in England and Wales are NICEIC, NAPIT, and Blue Flame certification.
NICEIC - National Inspection Council for Electrical Installation Contracting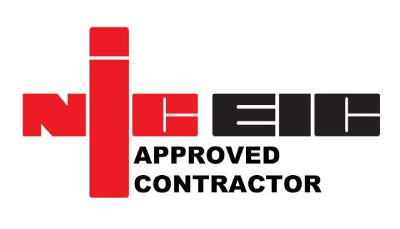 NICEIC is one of the few organisations approved by the UK government to assess the competence of businesses undertaking electrical work in the UK.
They are supporting safe installation & maintenance in the electrical and wider building services sector.
NICEIC is the UK's leading certification body for the electrical contracting industry and the wider building services sector.
Via their website, you can find a trusted tradesperson for your need, based either on your postcode or the company name.
Simply enter a location or postcode to find the nearest tradespeople, or enter a company name to verify details.
Then, you can use Show Contact Details to display company contact information and use Type of Work and Activity filters to narrow your search.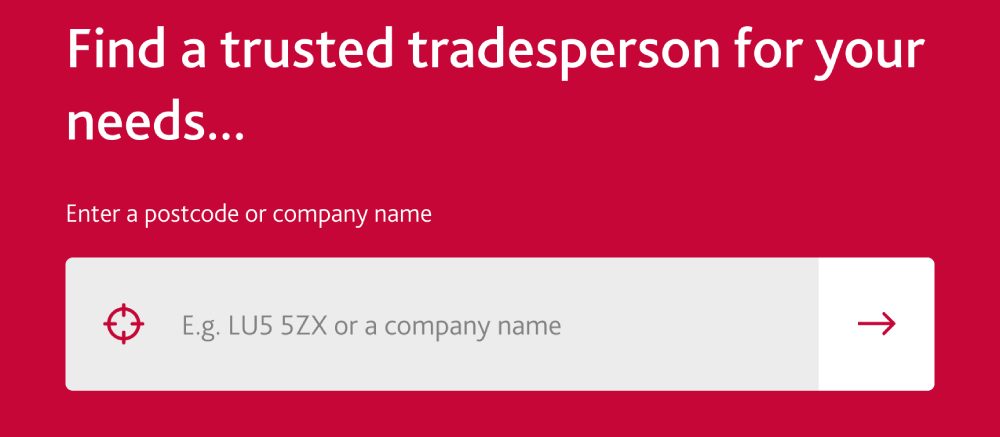 NAPIT - The National Association of Professional Inspectors and Testers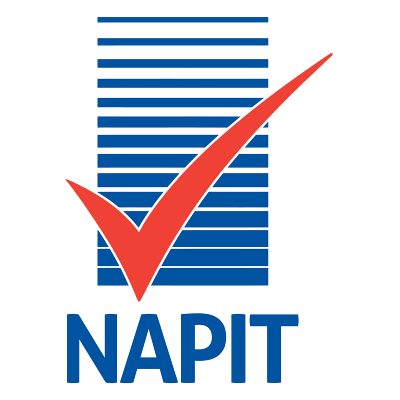 NAPIT is a leading Government approved and United Kingdom Accreditation Service (UKAS) accredited membership scheme operator in the building services and fabric sector.
There are currently more than 16,000 NAPIT registered installers in the electrical, heating, plumbing, ventilation, microgeneration and building fabric trades across the UK domestic, commercial and industrial markets.
NAPIT registered members have demonstrated their competence, they hold the necessary insurance and have the right processes to assure compliance with many government-backed schemes.
You can search for NAPIT members by location, town, company name, or member number.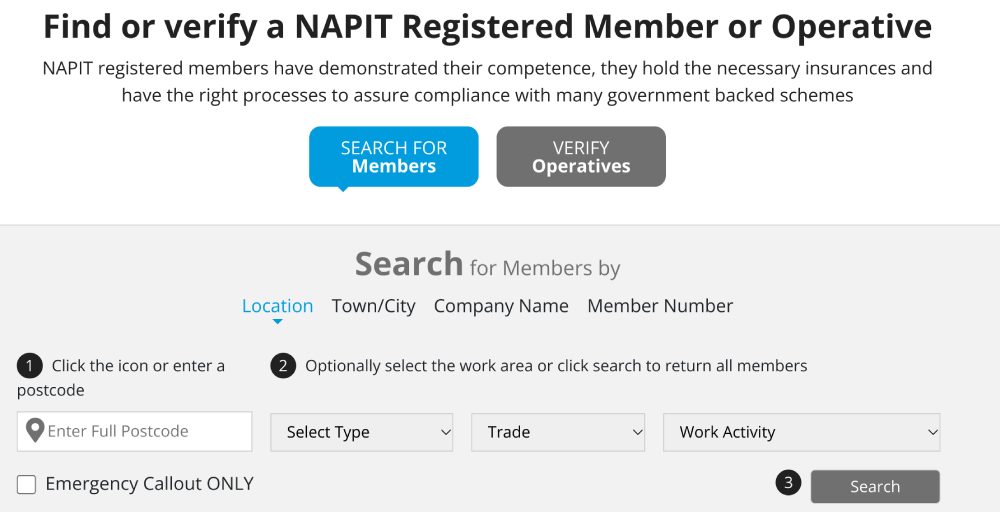 Blue Flame Certification
Blue Flame Certification Ltd is a UKAS Accredited Certification Body offering certification services in the Gas, Oil, Electrical, Solid Fuel, Building Services, Renewable Technologies and Building Energy Efficiency fields.
On their website, you can find an approved company simply by entering the postcode and choosing the trade.
You can also notify a job.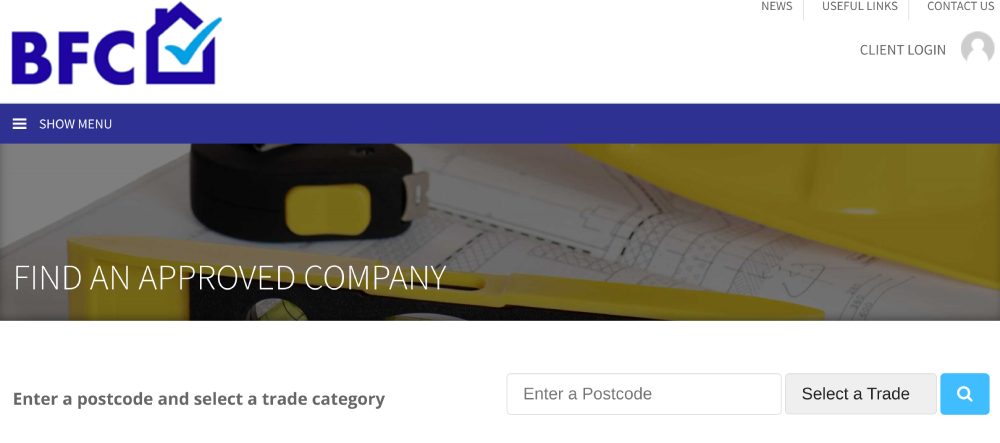 Note: Sparks Electrical Wholesalers Ltd (and online www.sparksdirect.co.uk) is not associated with NICEIC, NAPIT, Blue Flame Certification, or the Electrical Competent Person Finding scheme. Due to the fact that many of our customers want to find an electrician to install the items they purchase from us or electrical items purchased elsewhere, we put together the guide above with the reference links.