The LED lights are no longer merely a fancy light-emitting diodes solution for coloured lighting or indicators on electrical devices and appliances; the LED technology is evolving to the point that today you can safely have LED lights all around the house, and this even with a low budget!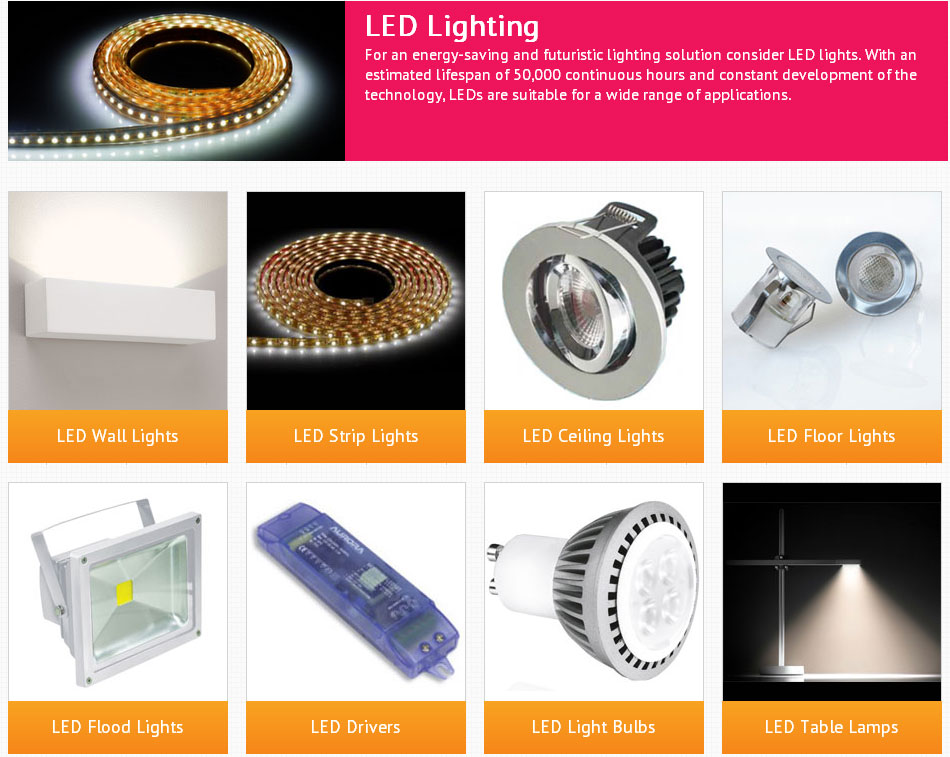 As seen above, we at Sparks we have a dedicated section that compiles most of the LED lights and LED fittings that we do at the moment, and even at a glance you will be amazed at the wide range of light fittings available that either use or can take LED light bulbs!
LED Lighting All Around the House - even with a Low Budget!
If you are like most of us, you would like to have LED lights (since they are both energy saving and "the new thing") all around the house, and, if possible, these lights should also be dimmable.
And we know this because MOST of our customers ask us via email, website, phone, chat, twitter, and in person something like this, I want a LED light that is dimmable - do you have any?
Of course we do :) and we will continue to bring them in as long as the are high quality, serviceable, replaceable, and with an excellent feedback.
And the greatest thing about the LED lights is that their price is going lower and lower, even though they incorporate the latest LED technology!
Here are some of the LED lights you could install all around the house without having to bleed money or have a heart attack when you see the price:
Indoor LED Lighting
The wide range of LED Lights for interior lighting includes LED wall lights, ceiling lights, table lights, undershelf lights, bathroom lights, table lights, bedside lights, etc.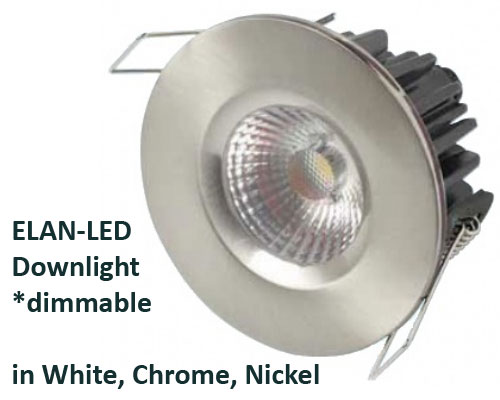 For example, the ELAN-LED range of LED downlights is a great solution for dimmable downlights offering a neutral white or a warm white light and coming in white, chrome, or nickel finish.
And if you want to change the bezel of this fitting, you can easily do so with the available brass, black, or chrome bezels available, both in a round and in a square version.
Moving to the pendant lights, the Firstlight 8613 bar pendants and most of the high quality pendants can use a LED light bulb, many of which are also dimmable.
For a nice concealed lighting we would recommend the USLED range of LED undershelf strip lights - nice looking under-shelf strip lights for anywhere in the house (except the bathroom). In the bathroom you can either use some IP44 rated wall or ceiling lights which take LED, and above the mirror the OMLED10 will definitely save you both money and energy.
Do you want to have a bedside table lamp or an LED spot light with a flexible head mounted on the wall by the bed?
There's a wide range of bedroom LED lights, from LED table lamps to children lamps, bedside lamps, reading lamps, etc. You should definitely check out the NX326 Mento LED light.
Outdoor LED Lighting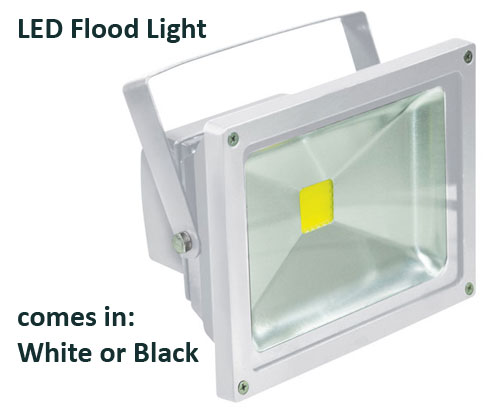 Say "good bye" to the high wattage and high energy consumption halogen flood lights and "Hello" to the energy saving LED flood lights!
Whether you want to light up the building facade or make sure unwanted visitors are surprised by the PIR-triggered light beam, the LED flood lights are now more affordable and useful than ever.
For a more concealed lighting and highlighting outdoors you can safely use the many LED strip lights for outdoor.
They come in warm white, cool white, or even in RGB color changing if you prefer this, and some of them can be even remotely controlled.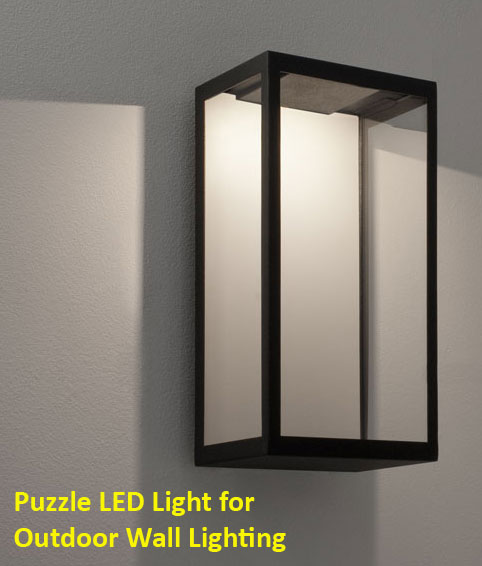 For a more fancy rectangular wall mounted LED fitting you should take a look at the Astro Lighting Puzzle AX0931 LED light - it will puzzle both you and your guests as you can hardly see where the light source is!
And if you are not convinced yet, we would like to invite you to visit the LED lighting section on our website where you can see more, read more, and choose the best LED light fitting that you need.
If you're from around London and you would like to see how the LED downlights, wall lights, strip lights, etc look like, you can pay us a visit in Archway at our Lighting Showroom - we're open daily from 8.00am to 5.00pm, and on Saturday from 8.30am to 2.00pm.