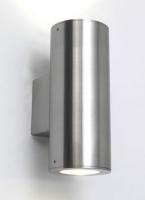 One of the great things about summer is being able to
sit outside
, have a barbeque accompanied by a couple of glasses of vino, and then
just relax on into the evening.
Many people have different ways of enjoying such a lifestyle - some like to
invite their friends over and get a bit of a party going
, whilst others like to
sit down and enjoy the company of their family
, but I bet one thing everyone has in common is that
no one wants the evening to stop when it gets dark
, and that is why
it is great to have garden lights fitted
around the outside of your home.
The benefits of having Garden lights installed is firstly, it allows you to carry out the lifestyle we have mentioned above, but as well as this, it is a cheap and effective way of creating a beautiful home and generating a comforting ambience. Simple things such as lighting can really improve the aesthetics of a house, and it doesn't have to stop in the back garden. These lights can also be installed in the front garden and provide a welcoming vibe for your guests, or for when you have arrived home from work. Another major benefit is that it is a great safety measure, especially for households with lots of little ones running about who are looking to get up to all kinds of mischief. Another advantage is that you can make the most of your garden in the autumn and winter months when most people tend to neglect their garden and let the grass grow too long. But simply get a patio heater and couple cups of tea on the go and you can still sit outside and enjoy your garden in its full glory, which would be great with Guy Fawkes Night just around the corner.
For you environmentally friendly consumers out there, you will be pleased to know that you can buy a variety energy saving garden lights, such as the ones on offer from Sparks Direct. They offer a variety of energy saving and low voltage bulbs, and you also have the option mains voltage, high voltage and 3 phase. If you do opt for the higher powered bulbs, then simply remember to turn your lights off when they are not being used, and save our environment. If your lights are being powered by a mains socket, then simply purchase a digital timer and AC plug socket, where you will be able to set the time you wish your garden lights to be on and off.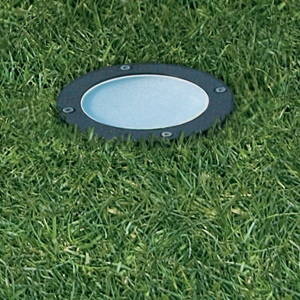 Another great thing to remember is that you, the consumer, have such a great variety to choose from, that you are bound to find the right lights for your home. Some of the fitted lights that are available to you from Sparks Direct their choice of wall lights and walkover/step lights. Also, you can have spike lights scattered around the garden, which is often situated in the flowerbeds, to give your whole garden a beautiful glow. There are also rope lights, flood lights and ceiling lightings, so basically there is a light for every area of your garden. As well as a great range of lights comes a great range of styles. Some of the styles on offer to you are antique, contemporary and traditional and you also have the option of halogen, LED and high IP lights.
Whatever the reasons, make sure you make the most of your garden and give it the lighting it deserves.
Read this article online also via: