Wholesalers have been part of the fabric of life for working electricians since the first ones opened in the early 19th century. This
article
details exactly how the relationship between Sparks Electrical Wholesalers and local electricians is so mutually beneficial, with discounts, offers, advice, special requirement solutions and customer accounts all part of the negotiations.
However, it has become increasingly common to see members of the general public milling around Sparks - and not just to ogle at the beautiful showroom. There's a mix of tradespeople and ordinary members of the  local community that visit us daily.
Here are five reasons why North London locals - whether they be tradespeople or not - visit our lighting showroom at Sparks - and why you should too.
1. Product knowledge
Sparks has been around for a long time - 30 years in fact - and many of our staff have been around throughout much of our illustrious history. The combined knowledge of Sparks' over-the-counter salespeople is extraordinary - they have a comprehensive knowledge of the items we stock.
You can come in with a basic request such as a 'I want a white wall light fitting' for your new bedroom, and the Sparks salesperson will be able to guide you through the process of finding what you need, providing tailored, expert advice.
In the lights department, we will figure out if the light should be wall or ceiling mounted (or both), flush or with a stem base, what sort of size and shape, and what kind of style, to complement the room it is being placed in.
This support extends to more complex advice for electricians who need to know more about the  domestic distribution boards, for instance, or about the Ryefield boards. Our staff is well-versed in the world of electrical goods of all kinds and their combined knowledge will find a solution to your needs.
2. Pricing
You rarely get to see haggling in British stores these days, and we don't practice this, but we do give the best prices we can when you visit us in our lighting showroom. This applies to both electricians and members of the public.
When dealing with tradespeople looking to buy high quantities of goods or premium products, there is always wriggle room to be explored; there are further discounts applied when larger quantities are purchased.
This makes the experience of going to the wholesalers more exciting for those who are want to save some money, rather than facing the fixed prices of conventional retailers.
Many electricians prefer to frequently purchase such things as consumer units, Ryefield boards, Astro Lights, Flos Lights, Forbes and Lomax switches and sockets, and Heritage Brass wiring accessories in our showroom because they know the price is unbeatable.
This is beneficial for both us - the wholesaler - as we're getting repeat business from someone in the profession, and for the electrician who is obviously getting the cheapest price available.
3. Customer service
Sparks have followed a growing trend among many wholesalers, offering fast delivery on items that may be in stock at the time of the customer visiting the store, and on items that need to be ordered.
Sometimes you may order something that is quite bulky and not so easy to be carried on public transport; in such cases, we can deliver the items for you. And in case the items are not in stock, we can do a delivery when they arrive.
It also gifts you ensured safety in delivery and ease of mind with the 30 day 'no quibble' return policy that applies to all our products, excluding light bulbs and LED lamps.
The face-to-face aspect of visiting your local wholesalers can not be overstated. We are a friendly, local establishment looking to do right by our customers - both old and new - and we have every reason to offer the best advice and customer service that we possibly can.
This extends to 'aftercare' or follow-up enquiries, where our experienced staff will answer any questions regarding installation, returns, similar products and so on once a product has been purchased.
4. Product availability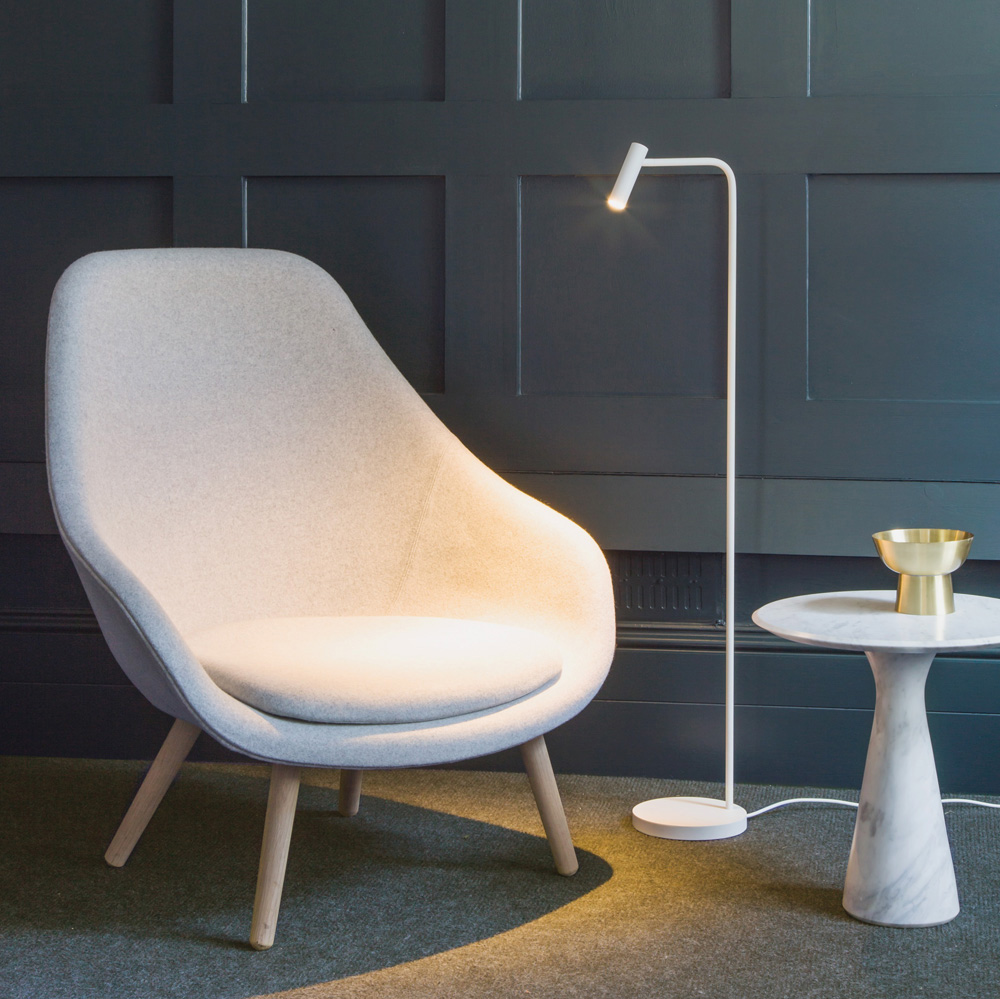 We hold large stocks of many of the items that we advertise online and are well-known for.
For many of our customers, such as tradespeople and electricians, there is the requirement for instant purchase on certain products, whether it be a screw-in plug or a very particular kind of socket. These are busy people with professions that require them to be 'on the move' throughout the day, meaning they can't be waiting at home for Amazon deliveries to arrive.
The advantage of being able to walk out of our showroom with everything you need in hand can not be understated, and is an aspect of shopping at Sparks that is appreciated by most regularly frequenting customers.
Whether it is sockets, switches, LED lamps, heaters, underfloor heating mats, or some bathroom fans, we hold stock of most of these popular and much-needed items in our lighting showroom.
5. Brand recognition and fidelity
We have been operating on Holloway Road, Archway since
1988
and are one of the longest established shops that remains on the street: quite an achievement in this Internet age. Our brand recognition and fidelity have helped play an influential part in this.
Our showroom has been open for 30 years, showcasing our most popular and interesting electrical items and light fittings. It has been visited by electricians, building contractors, architects, hotel and interior designers, landlords, actors, TV presenters, and the general public; whether they have something to purchase in mind, or are just there to admire.
By putting a welcoming and friendly face on electrical wholesaling, we have managed to stay relevant and popular among Archway residents, and those coming from further out.
The fact that Sparks has retained its status as a leading UK electrical wholesaler for such a long period of time demonstrates our informed and welcoming over-the-counter approach has inspired customer loyalty.
These are five of the topmost reasons for which you should visit us - Sparks Electrical Wholesalers Ltd - on 659-661 Holloway Road, London, N19 5SE, close to Archway tube station (and Upper Holloway overground station).