Carl Kammerling International has introduced the
CK Magma Technician's Toolcase Max
, which is its largest and sturdiest tool storage solution to date. It offers an impressive 35 percent increased capacity for the ever-increasing amount of tools an electrician requires.
Are you an electrician or a dedicated DIY'er with concerns about the amount of space you'll need for all the tools you want to carry? Or are you simply interested in hearing about one of the best tool cases on the market?
This company conducted extensive research with accredited tradespeople before designing this model. It is set to become a favourite within the building industry. In this article, we will look into why C.K Magma's tool case is proving to be such a roaring success.
CK Magma Technician's Toolcase Max - the main perks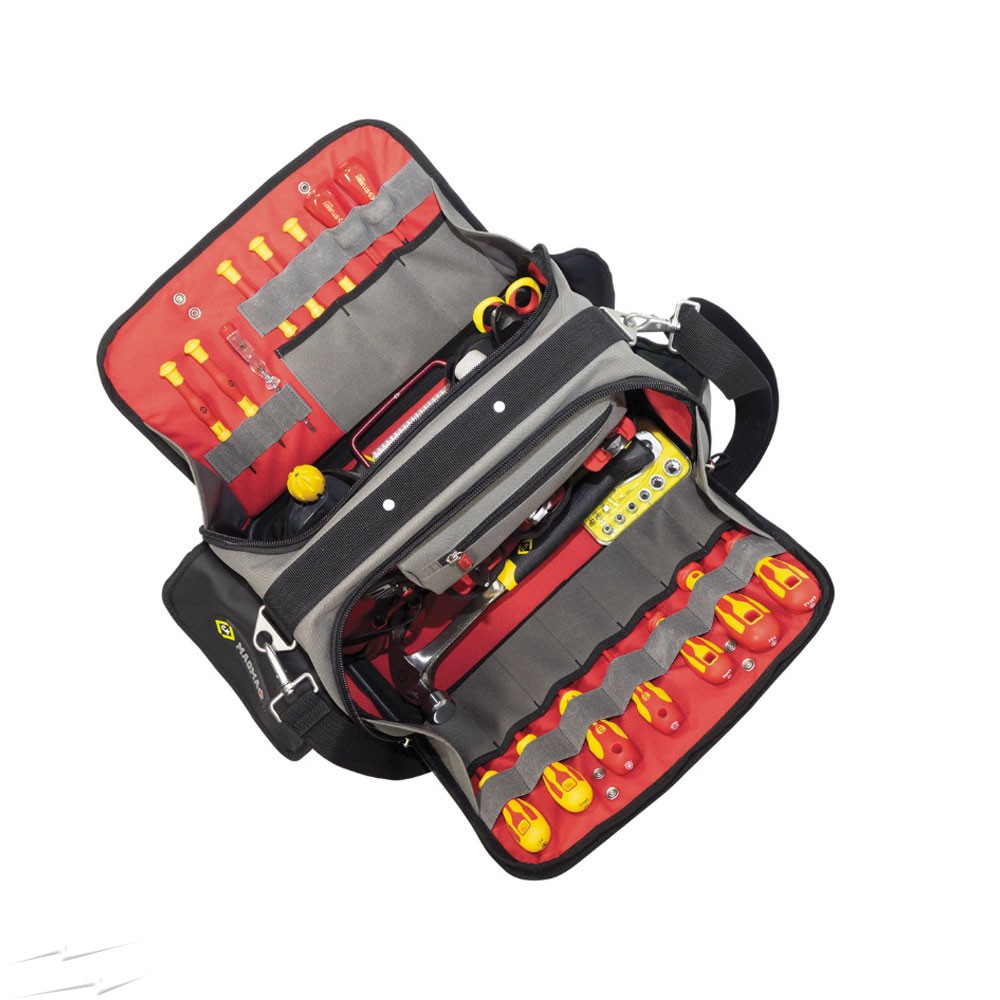 This tool case has made waves among tradespeople across the industry. The respected site Expert Trades summarises its review by saying:
Unique fold-out panels for easy access, teamed with a central padded compartment to keep sensitive equipment secure, and documents clean and dry, have seen this award-winning case become a firm favourite with tradesmen.
The C.K Magma Technician's Toolcase Max boasts a 35% larger capacity than its predecessor, and has a wider central compartment and deeper side panels. Many find that the side panels are the ideal spot to store test equipment and larger toolkits.
Meanwhile, in the central compartment, an adjustable divider ensures sensitive equipment and tools can be separated safely, without damaging each other.
A multitude of tools can be stored in the central compartment while at the same time providing easy access to your kit. This enables maximum flexibility for your storage options. For instance, many electricians will be carrying Fluke testers for testing voltage loads and can have many sensitive components.
The Fluke T110 Voltage Tester, for instance, has an LED screen, a wire and requires probe docking. It is therefore important it can be separated from other 'hard-hitting' tools such as hammers and screwdrivers, which may damage its functionality.
In regards to the pocket arrangement, Magma's tool cases have been designed purely with functionality in mind. They have been broadly remodelled with the ultimate pocket layout for efficient storage of all your tools.
Square pockets, which go deeper than before, offer the most convenient storage and easy access to tools. They simplify the tool-holding process so that each tradesman's individual storage needs can be effectively met.
The Toolcase Max - looking at its construction, practicality and safety
Safety at locations such as building sites was a key concern of CK Magma when they were designing this bag.
To promote maximum safety when working on site, the Toolcase Max also features side panel restraining straps. These straps minimise the risk of a bag being left open and posing a tripping hazard. It has the additional benefit of convenient tool access, without having to kneel down.
Colour is used to aid the electrician in locating his tools. The Toolcase opts for a bright red inner lining for easy visibility; this is very helpful for finding tools nestled deep in the side panels.
The Toolcase Max is constructed of 600-denier polyester with a semi-rigid construction; this is what gifts the product its' superb strength and durability.
The bag is complemented with long padded handles and shoulder straps to make for comfortable carrying. It has new heavy-duty, puncture-resistant zips that keep tools secure during transit. This innovative product is slip-resistant so it may be placed on sloping surfaces without fear of it sliding off and away.
This larger weight capacity is supported by a completely waterproof rubber base, specifically designed to deal with wet and cold conditions, so they will not crack or split.
Click here to fully explore all the additional product features this tool case offers.
The Toolcase Max - a product tradespeople will love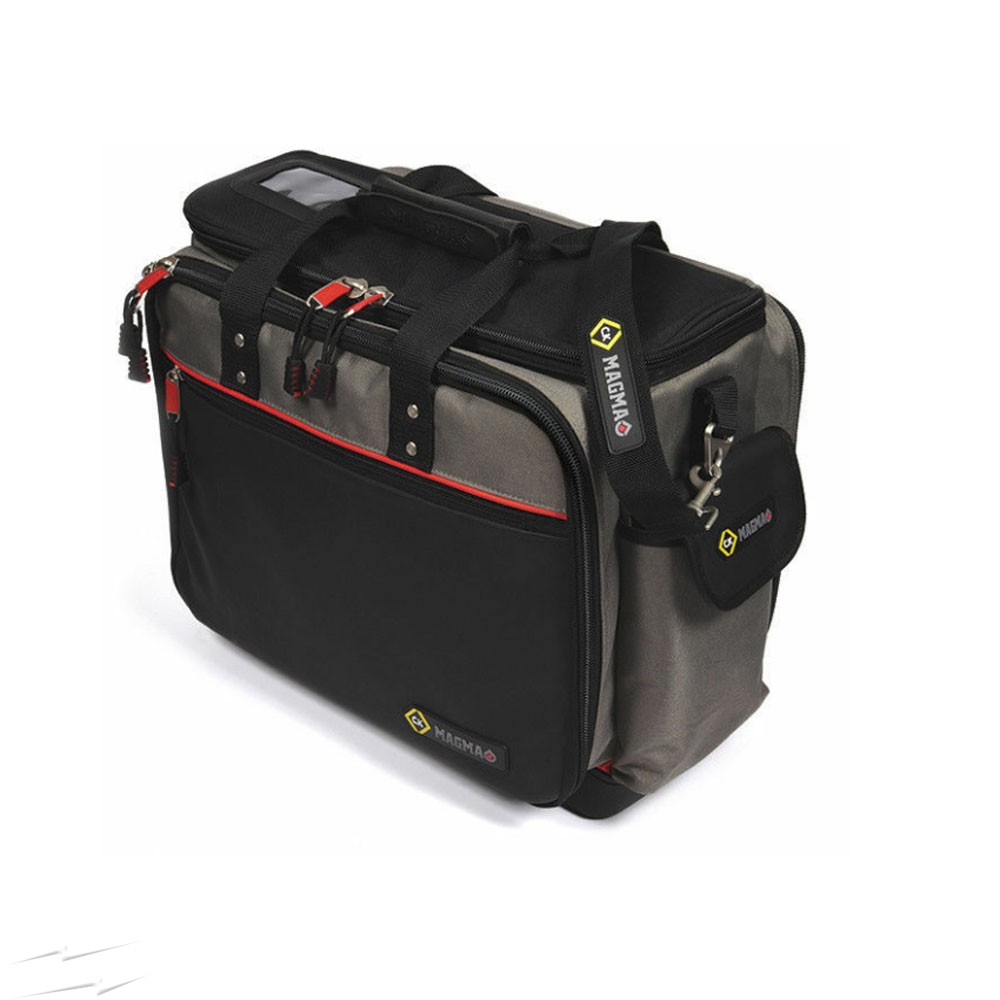 Charles Whitfield, Product Development Manager at C.K Magma, said:
The C.K Magma Technician's Toolcase Max is our strongest case to date. As with all of our innovations, we worked closely with professional tradesmen to ensure the product meets the needs of tradesmen who are constantly on the go.
Strong and durable, the Technician's Toolcase Max offers a smart and secure professional tool storage solution. But remember it is not only for professionals electricians - at an affordable rate, this could well be worth buying if you are a DIY enthusiast!