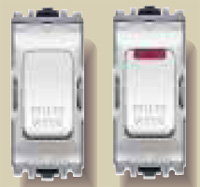 This article is based on the information offered by MK in their catalog -
the MK Grid Plus Modules and Grids
.
The MK Grid Plus
is a modular switching and monitoring system in a choice of
17 attractive finishes
to match
complementary accessory
ranges. This comprehensive range of
MK modules
includes
switches, indicators, dimmers, secret key switches, printed switches and buzzer units
– making it the ideal system for commercial and public building applications. Being easy to fit and change,
the MK Grid Plus modules
simply clip into place from the front of the mounting frame.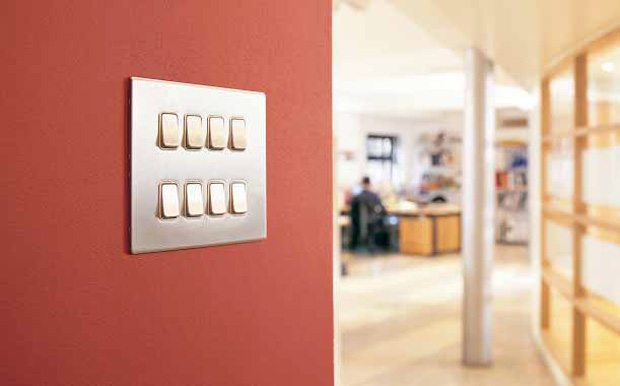 The MK Grid Plus and the MK Modules - Features
Vast range:

The MK Grid Plus is a comprehensive range of grid and plate modules from a single manufacturer making the range flexible and suitable for more installations;

Ease of installation:

The MK Grid modules 'clip fit' to the frame without any requirement for special tools. They can be moved, removed or replaced whilst the frame is fitted to the box making installation or replacement speedy and simple;

Durability:

The MK Grid frames are made from pre-galvanised steel to provide extra high corrosion resistance preventing tarnishing; this ensures longevity of product;

Safety:

The MK Grid frames earth terminal capacity exceeds current standards for total safety assurance. All the products are 100% tested before delivery for confidence of a 'fit and forget' installation. 20 year guarantee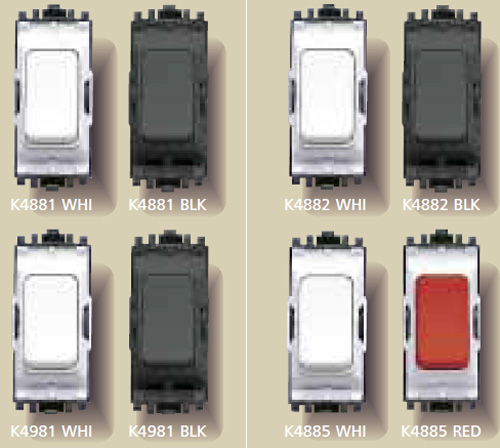 Types of MK Grids and modules
To purchase online the
MK Grids and Modules
- visit
the Switches and Sockets section
,
Modular Grid Systems
,
the MK Modular and Grid Systems
.