Just when we all thought that spring is around the corner, having a lovely weather and some of the trees even blossoming, the cold weather is back!
This morning there was frost on the ground and the temperature dropped under 0 degrees Celsius. I think it is time we all consider the heating at home - and the money we spend on the heating solutions!
The new DEVImat underfloor heating system offers you the best value for money underfloor heating mat in the UK!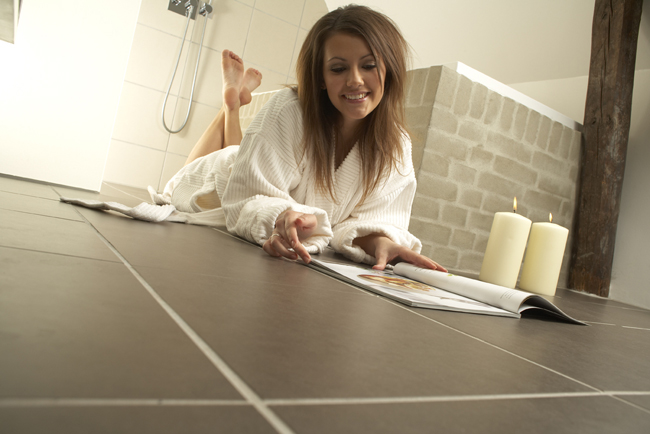 See for yourself - besides the cool picture with attractive lady above :) you can now have warm floors all year round! When you come home from a long day at work - the floor is warm, no matter what the temperature is outside!
Why not insure that you have a warm floor for your family, your children (who LOVE playing on the floor), your guests, and even your pets?
The safe and Best Value choice in Underfloor Heating
The DEVImats are safe and easy to use, coming with a complete installation guide;
Lower installation costs than warm air heating systems;
Cost effective solution to have warm floor all year round;
Pure comfort and affordable luxury in floor heating;
Benefits of the electric underfloor heating (with DEVImat);
Minimal energy consumption and maximal flexibility and durability;
All the DEVI heating cables and heating mats come with a 10 years warranty;
The DEVI thermostats come with a two year warranty;
Ultra sticky mat - easy to install, roll out and fix on the floor;
17th Edition compliant; Part L compliant;
Top 5 asked questions about the new DEVImat system;
The Deviflex is the direct underfloor heating in concrete floors.
To purchase
the DEVImat under floor heating mats
, check out the
Concrete
or
Wooden Floor
heating systems from Danfoss.