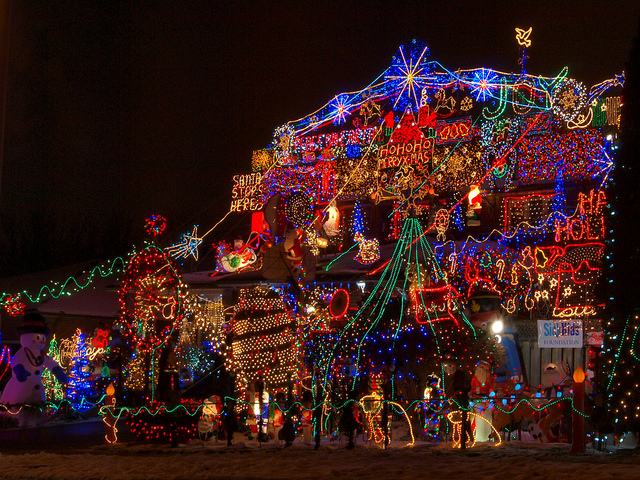 Christmas is right around the corner, and we won't be open for all of it - although our online store will be - so we've put together a quick round-up of Christmas lighting tips.
Quick Last-Minute Xmas Lighting Tips 
If you're having a party, now's a good time to think about how to
light any parties
you might be having - it's not just about throwing candles all over the place! If you're a retailer, make up a
window display
and make sure it's illuminated right.
With electricity bills up in winter and not to mention all the Christmas presents, it's a good idea not to buy too many lights - perhaps there's a formula for it, or perhaps there isn't. There's a limit to how many lights can be fitted on a single circuit, so don't go overboard.
Before you hang up that string of fairy lights, give it the old once-over for burned-out lights, which drain power from the rest of the string and make the other bulbs dimmer.
If the unthinkable happens and any of your lights break down over the Christmas period: make sure you recycle them properly - don't just throw them away! But if they're still working (fingers crossed), store them in a dark place to make sure they keep their colour for next year.
Just hope they don't magically tangle themselves between now and December (although apparently coat hangers are helpful). How do they do that? Theories welcome in the comments.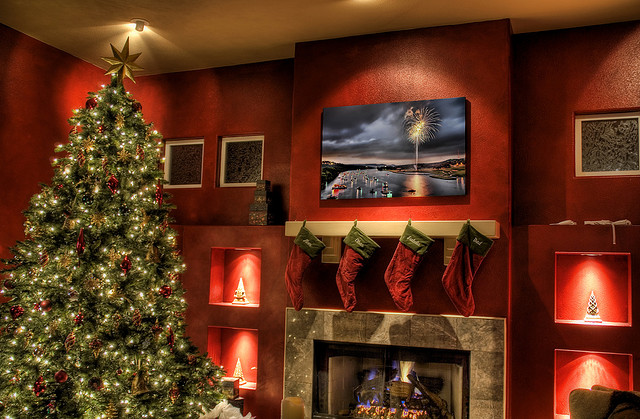 Saving Energy over the Christmas Period
The biggest tip, though, is to keep an eye on your energy bills. There are a couple of tricks to keep on top of this.
Firstly, although it really goes without saying, don't leave the lights on all the time! Use a time delay switch or a timer - MK offer a great weatherproof timer socket for those outdoor lights.
Another piece of advice for outdoor lights: a photocell sensor is your friend, hanging out like a frugal Jiminy Cricket that says "don't keep your lights on during the day!" Once connected to the light fittings, the photocell will make sure they turn on only when the sun goes down, and most devices have a built-in time delay to ensure they don't turn off when clouds float overhead for a moment.
Above all, remember to stay safe! Use fittings that are rated for outdoor use (even in this awful weather), look out for frayed wires, make sure you haven't made a tangle of wires through the house, don't climb slippery ladders, and save the eggnog for after the job's done!
Header image by Michael Gil (Creative Commons); second image by Trey Ratcliffe (Creative Commons).