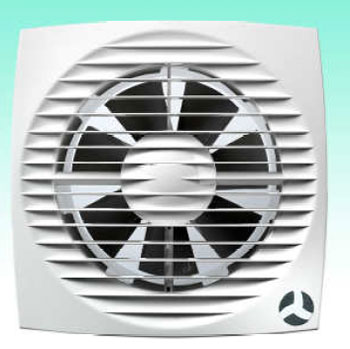 After
introducing the Aura-Eco 100 range
(
the 100mm low profile bathroom/toilet fans
), here are some more details about
the Aura AUE150 range
(6 inch wall / ceiling mounted fans for use in toilets, en-suites, bathrooms, and kitchens - if fitted adjacent to cooker hood). 
The Airflow Aura-Eco 150 range
is composed of highly reliable and powerful low energy fans in a modular design for ease of installation and maintenance.
The Aura-eco 150 range is designed to provide higher extraction levels that comply with the latest Building Regulations ADF - a quiet operation 6 inch diameter extractor fan.  The AUE150 fan is manually operated by basic switching (switch not supplied) and can be recessed into wall or ceiling. Also, depending on the options needed / purchased, you can have the basic fan with an adjustable timer overrun, with an adjustable timer and humidity detector, and with a PIR(motion sensor) and with a timer. Application: the Aura-Eco 150 range from Airflow is ideal for use in toilets, en-suites, bathrooms and kitchens if fitted adjacent to cooker hood.
Main Airflow Aura-Eco 150 Features
Low energy axial fan for indoors;
Slim compact styling, modern design;
Quick and easy to fit by anyone;
Quiet fan: 35 dB(A) extractor fan;
Low specific fan power (0.3SFP);
Powerful ventilation up to 235m3/hr;
Low watt motor – 20w;
Dimensions: 205cm height, 20.5cm width, 1cm depth;
Compatible with 150mm ducting;
Diameter: 150mm / 6 inch extractor fan;
CE, IPX4 rating and double insulated fan range;
The Aura AUE150 range complies with the latest Building Regulations;
3 year warranty; Weight: 0.85kg;
Models available - options: - the Aura-eco AUE150B - basic model, 150mm axial fan, Airflow 9041351; - the Aura-eco AUE150HT - has a humidity sensor and a timer, Airflow 9041353; - the Aura-eco AUE150PR - with PIR and timer, Airflow 9041354; - the Aura-eco AUE150T - with timer, Airflow 9041352;
Remember:
It is very important to have a healthy indoor environment - a great plus to the wellbeing of the building and to our wellbeing as building occupants. There are so many dangers like condensation, mould, allergies, etc that can damage the air condition - the ventilation with fresh air provided by
the Airflow Aura-Eco 150
is one of the most effective means to reduce these dangers.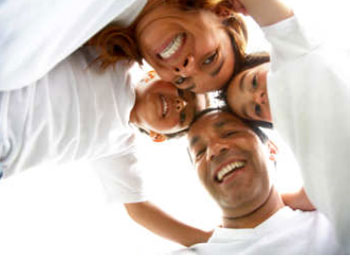 As for the aspect / looks of the Aura AUE150 range, these extractor fans are slim, attractively styled, compact, easy to wipe clean, and ducted over short lengths. Alongside with the other Aura-Eco extractor fans from Airflow, this range is part of the ideal solution for removing the damp moist air, the airborne pollutants, and the odours from the toilets and bathrooms. You can also use the Aura-Eco AUE150 in the kitchen: if it is fitted adjacent to the cooker hood. And, don't forget - this is an excellent energy saving ventilation fan for every home, decor, and budget! It may very well be what you need for your home!