Neil Poulton is a Scottish designer based in Paris, France, who operates off the idea of creating 'deceptively simple-looking mass-produced objects', and has won a multitude of international design awards in his efforts to do so.
Poulton is best-known for his designs in the fields of technology and lighting design and holds a long-standing relationship with Artemide, that dates back to the early 90's.
This fruitful relationship has resulted in some classic Artemide lighting pieces including the Artemide Talo Parete wall light, the Microsurf and the Surf Wall Light, the last of which won international plaudits and raised Poulton's reputation greatly.
In 2008, he was recognised by TIME magazine as one of the world's most influential designers, in large part due to his work with Artemide.
The Surf Wall Lighting System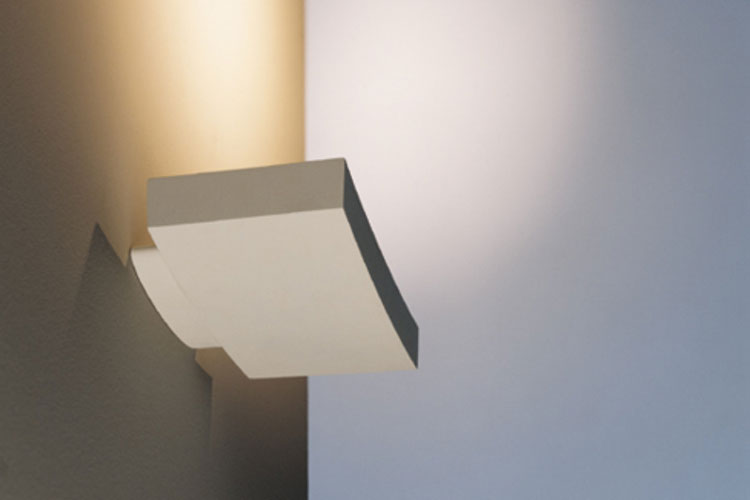 In 1999, Neil Poulton won the French 'janus de l'industrie', (which is translated to the 'Label of Excellence') for his work in designing the acclaimed Surf Wall light.
The Surf Wall Light has gained a stellar reputation in the lighting world, being nicknamed 'the King of Indoor Lighting', it can be found in hotels and restaurants across the world.
Many have hailed it as the most brilliant wall-mounted luminaries ever created: high praise indeed!
The Surf Wall light fills Poulton's criteria of being 'deceptively simple looking' without a doubt, with a modest size, slight upward-curve and minimalist design.
However, the hidden qualities are what make the Surf Wall a masterpiece of design. It features an elegant, embossed scratch-proof finish along its finely painted aluminium surface.
Fully LED retrofitted, it offers a classic modernist style and functionality that has made it popular the world over.
The Artemide Talo Parete Wall Light
[gallery type="slideshow" link="none" size="full" ids="13507,13506,13505"]
In 2002, Neil Poulton designed the Talo Parete Halo wall lamp, which was hailed by critics as another design classic, with its ultra-modern aesthetic and sleek construction.
The body is constructed of two extruded aluminium parts, connected by the end pieces of die-cast aluminium, to add to its marvellous and slightly surreal aesthetic.
It is a cleverly designed shape; a compact oblong that can fit onto the wall while taking up minimal space. It provides diffused upward and downward lighting, that allow for its indirect light emission to gift you a calming indoor lighting solution.
The Microsurf Wall Light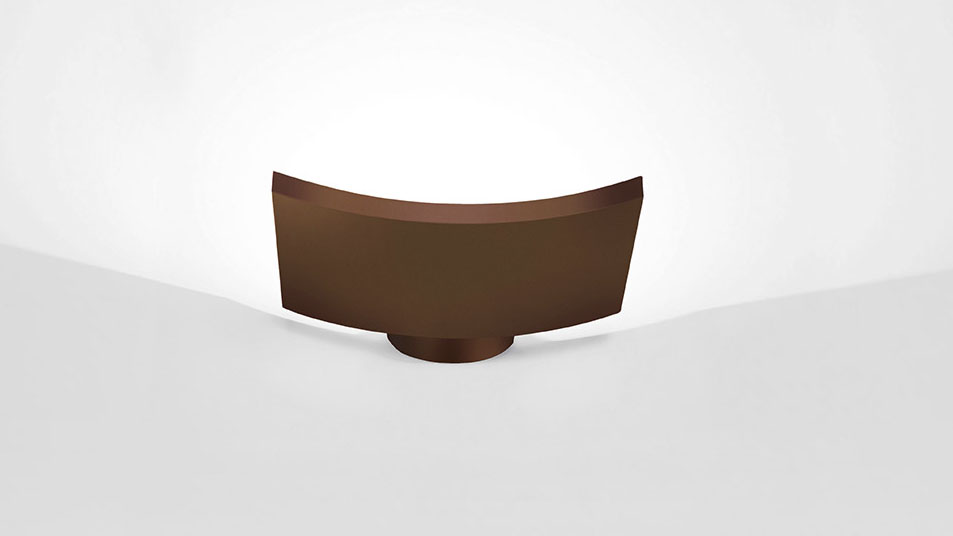 The Microsurf, is another excellent example of Poulton's ability to make the most out of minimalist designs. From a design perspective the piece is minimal and uncomplicated; a discreet upward curving shape that resembles the surf of water breaking upon a shoreline.
Once again this showcases why Poulton is so highly rated as a designer: he finds a way to make a simple concept beautiful, practical and intriguing.
The Microsurf also impresses with its forward-thinking design aspects: it comes fully equipped with LED technology and is characterised by its energy efficiency and longevity.
Neil Poulton's legacy in Design and Lighting
Undoubtedly, Neil Poulton has a well-earned reputation, having won numerous awards, including seven French 'Observer of Design', two 'Best of Best' Red Dot Design Awards, and five German 'IF' International Forum Design prizes.
He also won various awards for his Veio lamp in 2011, a completely new artistic take on what modern lighting could be. The design is reminiscent of miniature goalposts, perfect for sprucing up your desk area, and won many accolades and press attention at its release.
Neil Poulton visionary designs have flourished, in particular when working in conjunction with Artemide. His bold, award-winning designs have made him esteemed figure in lighting and many of his Artemide pieces will be long held in reverence in the design industry.
More on Neil Poulton (and especially his lighting design and legacy) can be found via the Artemide website here. You can purchase some of the Neil Poulton's lighting fixtures on our website here.