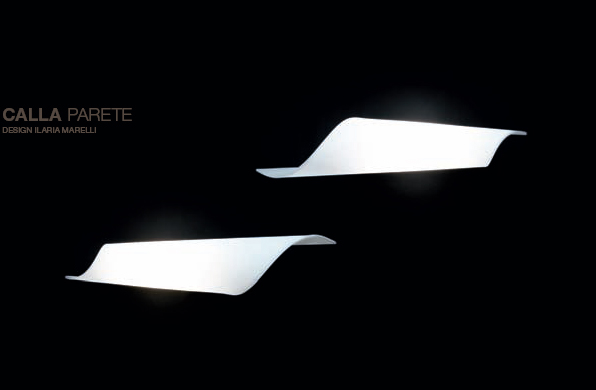 This light fitting is something else:
a striking sculptural new design for lights from Nemo Cassina
. Designed by
Ilaria Marelli
for interior usage,
the Nemo Parete Calla
is a wall lamp in white opal glass diffuser, in the shape of the "waves" of the sea.... even the shape and the siting of this futuristic designed lamp brings a modern touch to the venue / room where it is placed.
The light is diffused softly through the diffuser - this way a very atmospheric illumination is created. The Nemo Calla Wall lamp uses a halogen light bulb, max. 100W, R7S, QT-DE - it is a halogen wall light in opal white glass finish.
In conclusion, the Nemo Parete Calla Lamp is using a halogen lamp and features a diffuser that is a frosted glass sheet curling in on itself.
Nemo Calla Parete Wall Lamp CALHWW31 - Features
Part of the Parete range of Wall Mounted lamps from Nemo;
Design: this lamp is designed by Ilaria Marelli;
Usage: ideal for indoors, interior installation;
Materials: Glass body, steel base;
Calla Parete by Nemo Italianaluce is a particularly elegant lamp with a pure and simple design;
This lamp is fixed on the wall so that the lamp is hidden from view;
Finishes: Body opal white;
Mounting: Wall mount only;

Futuristic design

, excellent for a modern home;
Lamp used: 100W, R7S, QT-DE linear halogen 114mm;
Dimensions: 45cm width max, 12cm height max, 10.5cm projection;
Manufacturer: Nemo Italianaluce(Italian Lights Manufacturer);
Purchase online the Nemo Calla Parete wall light via sparksdirect.co.uk
The Nemo Calla Wall Light - Parete wall lamp from Nemo - More
Nemo Calla Wall Light - applications of the Nemo Calla Parete lamp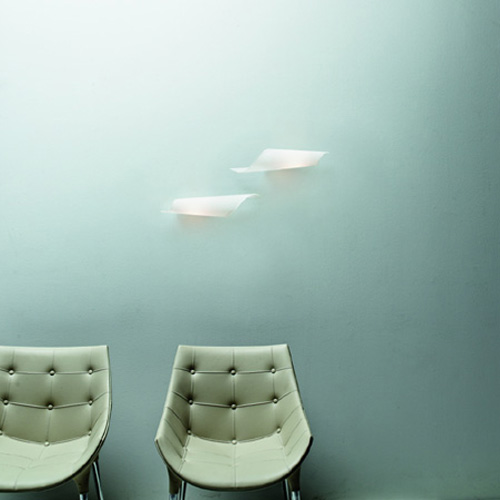 Wall Mounted light from Nemo Cassina