Accelerated by the introduction of the ULEZ all over London, the sale and use of electric cars have boomed, and there is a great need for smart EV chargers for charging your electric vehicle at home.
Yes, it is possible to charge your electric car while shopping at the supermarket or in the parking lot when you're at work, but the best and most convenient way is to charge it a home.
We at Sparks are here to assist you with this by introducing these new smart EV chargers for charging your electric vehicle at home!
Ideal for wall mounting and coming in versions for 1 phase and 3 phase, the new smart EV chargers at Sparks are packed with many smart features.
Why Choose the New Smart EV Chargers at Sparks?
Made by BG SyncEV, these new smart EV chargers at Sparks are reliable and smart. BG SyncEV (part of the Luceco PLC Group has many decades of experience, inspiring confidence and trust.
They have a wide range of EV charging products that can be used in domestic or commercial environments.
These new EV chargers at Sparks are smart, powerful, and safe, and they are packed full of technology to future-proof your investment.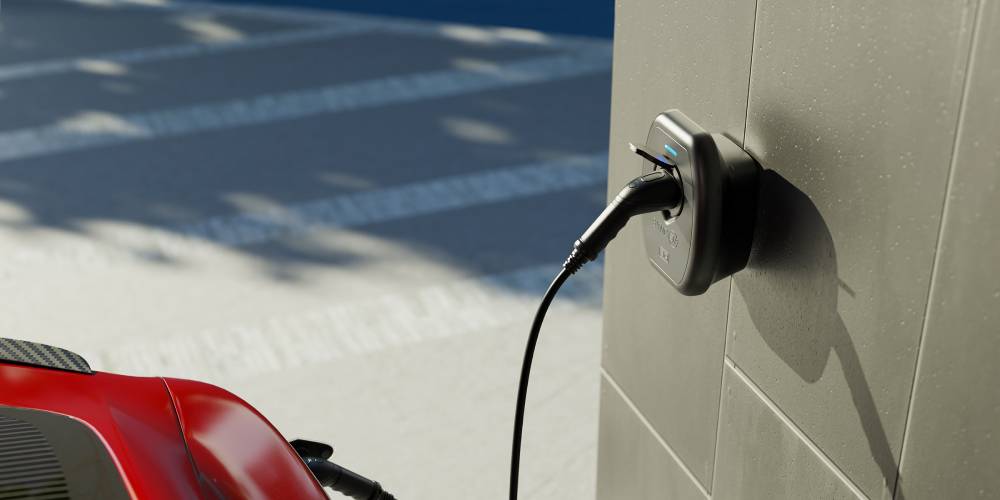 The new Smart EV Chargers are Smart
These new smart EV chargers are optimized to charge for the cheapest, greenest energy possible. You can track usage and costs within the free and easy-to-use Monta app.
The new Smart EV Chargers are Safe
There is a built-in RCD and open PEN protection. There is no need for complex and expensive eart-rod installation. The BG SyncEV safety RCD protection ensures peace of mind against electrical shocks or short circuits
The new Smart EV Chargers are Reliable
Being covered by a 3-year manufacturer warranty as standard, these new smart EV chargers also come with standard, telephone, and online technical support.
And they have a guaranteed compatibility with all EV makes and models.
Each new smart EV charger by BG SyncEV is fully compliant with the latest Electrical Vehicles (Smart Charge Points) Regulations.
The New Smart EV Chargers are Compatible with All Electric and Hybrid Plug-in Vehicles
One of the best features of the new smart EV chargers at Sparks is that they are compatible with all electric and hybrid plug-in vehicles.
It's about time that someone makes and distributes such an EV charger that works not only with one or two car manufacturers' standards but with all of them!
Among the car brands that work with the new smart EV chargers at Sparks are Audi, BMW, Chevrolet, Citroen, Ford, Hyundai, Jaguar, KIA, Mitsubishi, Nio, Nissan, Peugeot, Koenigsegg, Land Rover, Mercedes, Mini, PoleStar, Renault, Rimac, Rivian, Smart, Tesla, Volkswagen, and Volvo.
Tailor your EV Smart Charging Needs with the Monta App
Included at no additional cost with the new Smart EV Chargers at Sparks is the Monta app, which lets you tailor your EV charging needs.
Via this app (download via Google Play or iTunes), you can have full control over your charge-point.
You can decide who uses it, when can they use it, and at what cost.
You read this correctly, you can actually let others use your smart EV charger and charge them if you want to. Here are some of the features included in this app:
Smart Charging - set your charge-point to start charging when the energy is greenest or the cost is lowest. This will save you money and it has lower CO2 emissions
Self-healing: your charge points will always be up and running. The self-healing algorithm fixes bugs and errors automatically.
Roaming: you can get access to more than 200.00 publicly available charge points. Selected charge points can be reserved through the app.
Charger customisation: you can customise your charge-point settings to suit your needs. Simply choose who can access your charge-point, when, and at what cost.
Share and monetise your charger: you can choose who can access your charger, for example, members of your household or the general public. Also, you can select the price and time restrictions for that access.
24/7 app support: the Monta customer success team is available 24/7 to answer your questions through chat or email via the app.
Where to Buy the New Smart EV Chargers for Charging Your Electric Vehicle at Home
At Sparks, we distribute and sell a wide range of EV chargers, but none of them compare to this latest generation from BG SyncEV.
We hold stock of some of these smart EV chargers, and we recommend them for charging your electric vehicle at home.
Where can you buy the latest smart EV chargers? Here are three links where you can see them for yourself and purchase them: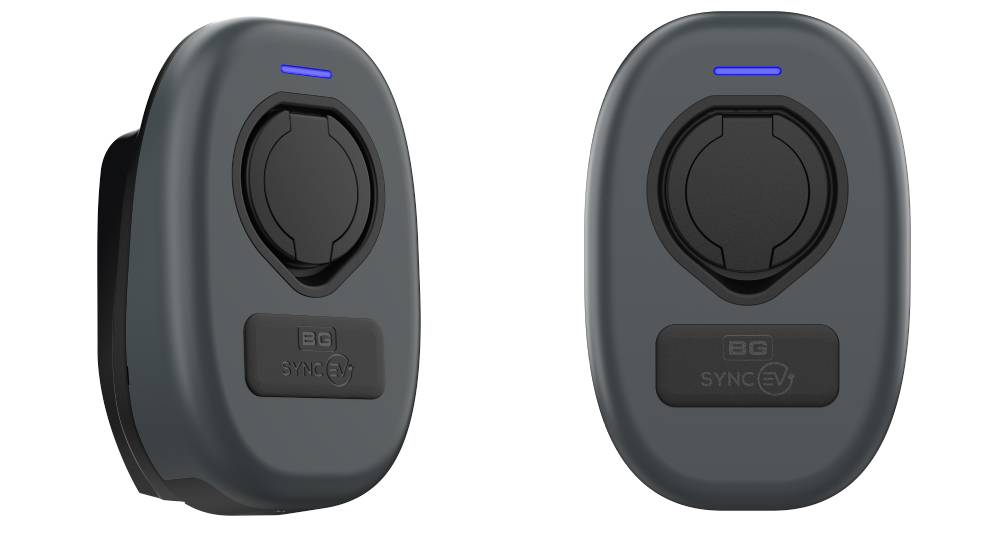 3 Phase Wall Charger Socket 22kW with Wifi, LAN, and RFID - this is the model without the cable, and it is a smart EV charger for charging your electric car at home. It is an EV 3-phase wall charger socket, 22kW, having smart features such as connection via WiFi, LAN, and RFID. The charging cable needs to be ordered separately.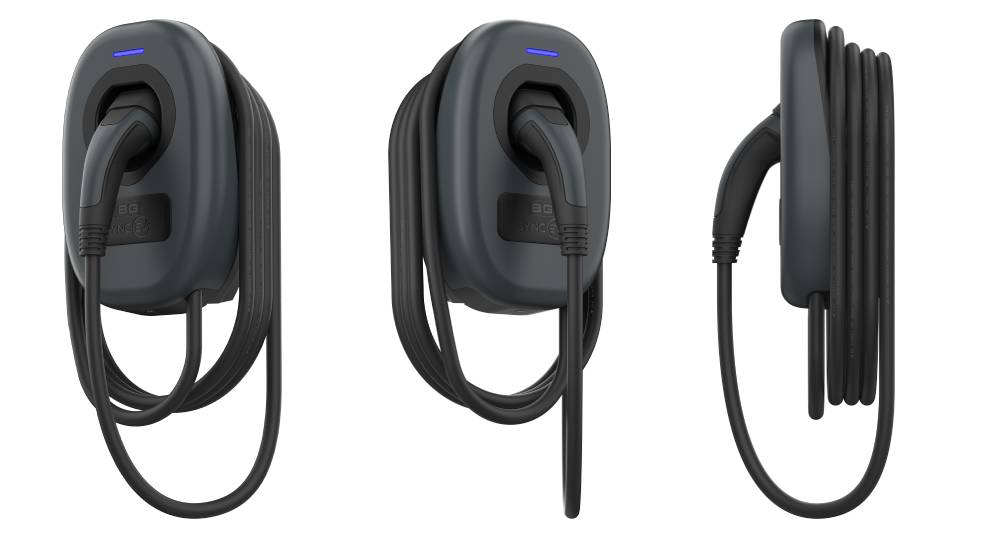 Wall Charger 2 Tethered 7.4kW with Wifi, LAN, and 7.5m Cable
- This is one of the latest and greatest smart EV charger stations for wall mounting available at Sparks. It is the SyncEV wall charger 2, tethered, 7.4kW with connection via WiFi and LAN. It comes with a 7.5m cable and a type 2 connector.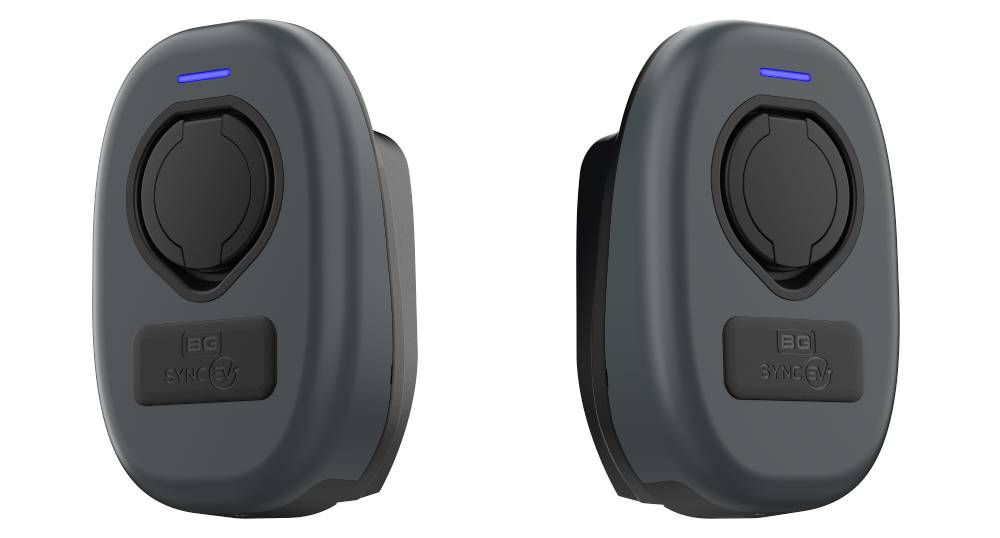 EV Wall Charger 2 Socket 7.4kW (32A) with WiFi and LAN (no cable)
- if you have your own charging cable, why not switch to a smart EV wall charger for your electric car! Here is the BG SyncEV charger with no charging cable, with connection via WiFi and LAN and with AutoLock.
Note: Due to the constant development of the technology in the car charging and EV vehicles, this article is valid and true up to October 2023. Please check the latest EV Chargers for Electric Cars at Sparks to see our latest offering.