Besides the convector heaters, storage heaters and the combi heaters from Dimplex, there is a large variety of Dimplex oil filled radiators, like the Dimplex OFX range below.
The Dimplex oil filled radiators are suitable for both domestic and commercial premises, providing a balance of convected and radiant heat, just like a conventional radiator, but with the added advantage of 'plug-in' portability.
With a totally enclosed heating element, the design is very safe, reliable and the heater does not dry the air like some convection or radiant heaters.
The Dimplex OFX Range features
These traditional 'panel' style radiators serve your heating purposes for many years.
They are safe, reliable and require little or no maintenance.
The oil filled heaters are ideal for background or full heating.
The Dimplex OFX is supplied with fittings for both floor standing and wall mounting.
The heaters are supplied with cable and fitted plug.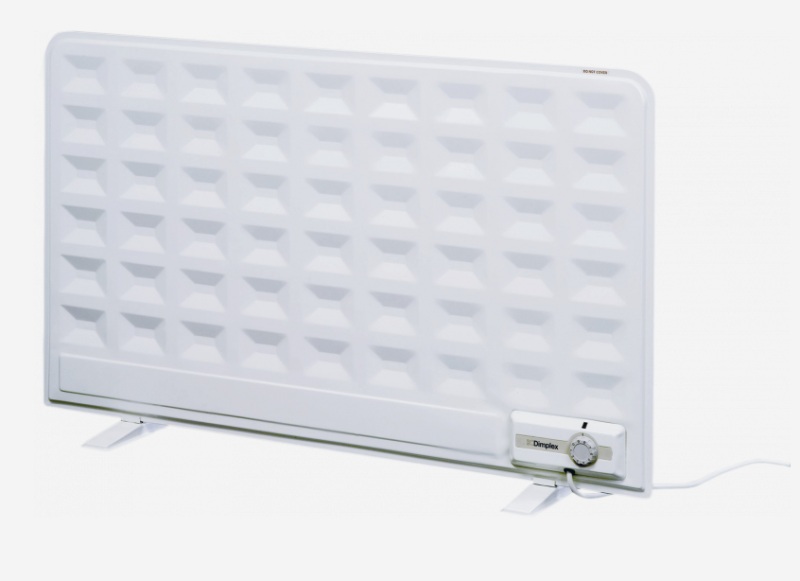 The Dimplex OFX Energy saving features
Thermostatic control of room temperature.
OFX models also available with 24-hour timer - the TI versions of the oil filled heaters.
Dimplex Oil Filled Heaters - Technical specifications
OFX Oil Filled Radiators - The OFX Thermostatic Control Range An adjustable energy regulator thermostat is fitted to each model of the oil filled heater, which thermostat is sensitive to panel temperature. The control dial has nine graduated heat settings. A neon pilot light indicates when the appliance is connected to the mains supply.
Timer The Dimplex OFX TI Models available with 24-hour built-in timer which can be set to switch the heater On/Off in any 15 minute periods.
Colour/Finish The oil-filled Dimplex heaters are white stove enamel.
Oil The oil is permanently sealed. Under normal operating conditions will never need changing or re-filling.
Cable Plug Each model is supplied with cable and fitted 13 amp plug.
Safety Protection Fitted with an auto reset safety cut out.
* These models come with built in programmable 24h timer. † For these models, for finding out the height and freestanding add 35mm.
To purchase Dimplex heaters and radiators, visit the Heating - Dimplex heaters in our online store.
The above article was taken from the Dimplex official specifications concerning oil-filled radiators.
On our website you can find the following Dimplex Oil-Filled Radiators:

all of them equipped with the programmable timer. Buy online panel style radiators from Dimplex, via Sparks Direct. For any more details related to the Dimplex oil-filled radiators, do not hesitate to contact us.