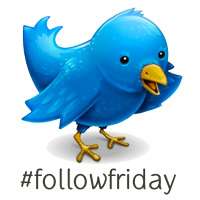 Next Friday is the last Friday in 2011 and we will work only half-day (see our
full 2011 Winter Holidays Schedule
), so this Friday is our last chance to say a big
THANK YOU
to all
our twitter followers
who love interacting with us online! Even though we may not have that much time to communicate, chat, converse, or talk via twitter, we still appreciate the #FollowFriday and the #FF we receive :) - that is, besides the
Good Morning
,
Good Evening
, and
Good Afternoon
:)
We have compiled again a small list of the tweeps we closely follow and we interact with, from electrical contractors to designers, architects, electricians, office people, and all kinds of builders, sparkies, etc. We didn't know most of you guys at the beginning of 2011, but now we feel like we have known you for a lifetime! Cheers!
@SparksDirect #FollowFriday #FF Twitter list for Today
We will come back on Monday with more interesting news and tips about the products at
SparksDirect.co.uk
, but until then... Have a lovely weekend, and here's a #FollowFriday / #FF to you all!