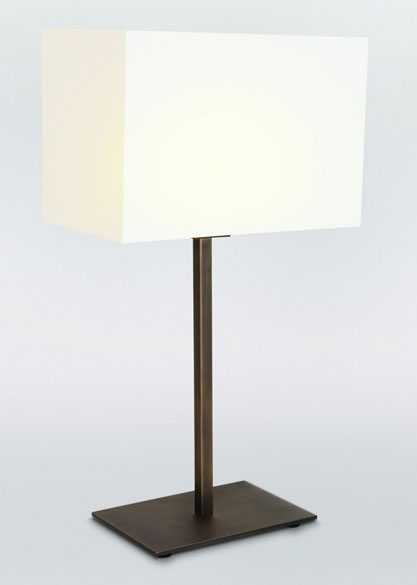 Even after putting up a large collection of
Astro Lighting Park Lane lights
via
the Pictures of Lights at Sparks
yesterday we realized - this range is so great and amazing that we need to speak about it more! And since one picture is worth more than 1000 words, why not "
speak about the Park Lane table lights in pictures
"? We have searched everywhere online and have found the following pictures of the places where you can site
the AX4504
Park Lane.
Its contemporary style adds to the interior design and offers you a high quality lighting.
Coming in either Polished Nickel or Bronze finish support matched with the White or Black rectangular fabric shade, the Park Lane Table Lamp is great for creating the mood in the room. Ideal for both living room, reading room, the bedroom, the study room, etc. See for yourself - the amazing Astro Lighting Park Lane 4504 Table Lamps for interior at Sparks and Lights!
The AX4504 Park Lane Table Lamp - Features
Stylish table lamp for interior only;
Finish: bronze support / arm with white or black shade;
Lamp used: 1 x max. 60W E27 light bulb;
IP rating: IP20 rated table lamp(not for bathroom use);
Rating: class 2 electrical rated, double insulated;
Weight: 2.16kg; F-marked table lamp; Slim base and slim style table light;
Manufacturer: Astro Lighting, Astro 4504 Park Lane table lamp;
Dimensions: height 525mm, width 285mm, depth 145mm;
Switched lamp; dimmable table light;
More technical details, specs and dimensions(pdf file);
Buy online the Park Lane Table Lamp - AX4504 table light.
Astro 4504 Park Lane Table Lights - Pictures