These past few days we're in a "picture mood", and even though we have previously put together a smart collection of
the Flos Pochette wall lamps
, here are some MORE pictures of this amazing fitting. Designed by
Rodolfo Dordoni
in 2003 for Flos, this range of Italian Lights is a semi-circle + 90degrees shape made of pressure die-cast Zamak alloy structure and chrome / white plated finish!
The Flos Pochette designer Wall Light is ideal for both domestic applications (on the corridors, in the large hall, manor houses, the living room, the large dining room, etc) and commercial ones (conference rooms, dining halls, large corridors, waiting rooms, modern meeting venues, etc). Coming in a White or Chrome finish, the Pochette range is excellent for modern design with a contemporary touch.
Flos Pochette chrome plated wall sconce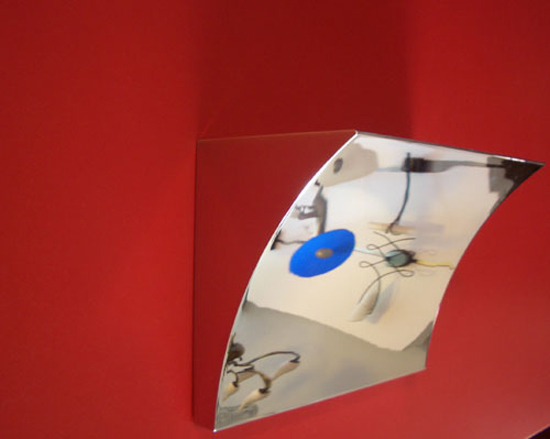 Mounted on a red wall, the Flosh Pochette FZ221 Chrome fitting looks excellent and very stylish!
Flos Pochette wall lamp in chrome - application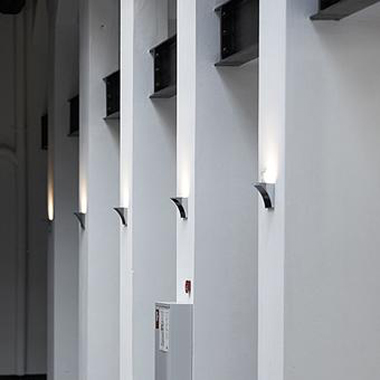 You can install
the Chrome Flos Pochette wall lamps
in a large or a small hall, ideal for up and down lighting.
Chrome Flos Pochette wall light, designer range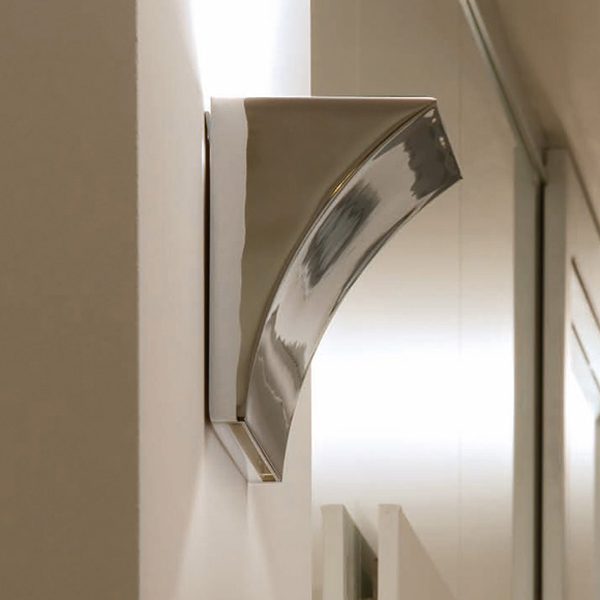 Install it in restaurants, corridors, halls, or anywhere else indoors where you need up and down lighting.
Flos Pochette in Chrome - staircase wall light fitting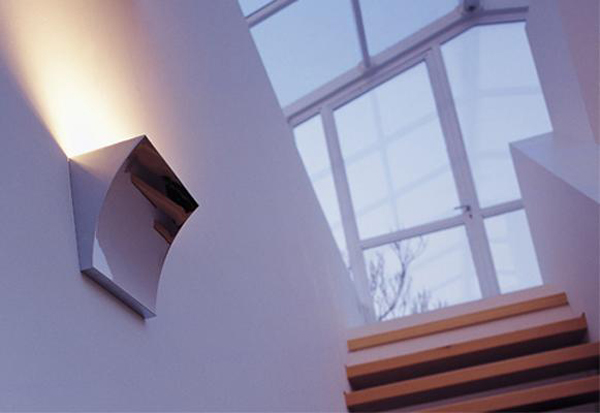 The designer range Pochette chrome wall light from Flos can be installed as a wall lamp on the staircase leading upstairs.
White Flos Pochette FZ223 wall sconce, Italian Lights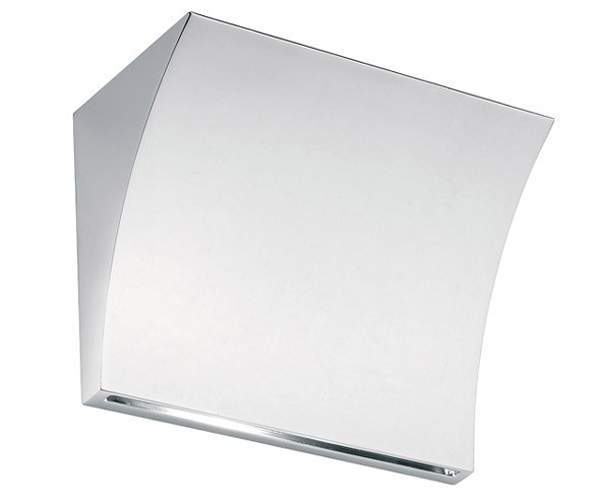 Excellent fitting for up and down lighting - Italian lights from Flos - ideal for indoor mounting.
Flos Pochette white wall light fitting - application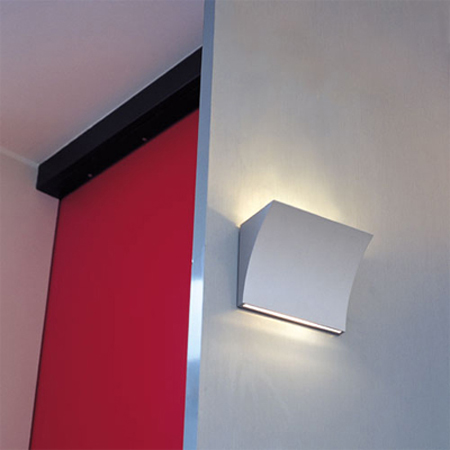 Install it where you need discreet up-and-down light - the Flos Pochette
FZ223
is a stylish wall sconce, Italian light quality.