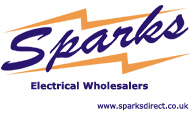 We have recently submitted
a Press Release
regarding one of our newest and coolest tools on our website,
the Switches and Sockets Wizard
-
the best search tool helping you find your way among all the finishes, plates, inserts, and brands of Switches and Sockets out there
!
Sparks Direct Switches & Sockets Search Wizard Proves a Great Success
London, UK - Sparks Direct have one of the largest selections of switches and sockets on the Internet; and their customers range from industry professionals such as architects, interior designers, developers, builders and electricians as well as homeowners looking to spice up their homes.

Sparks Direct work hard to continually improve the usability and functionality of their website and the creation of a unique wizard for their switches and sockets further emphasised their commitment to ensuring that their customers have the best possible shopping experience when using the Sparks Direct service.

The user-friendly wizard allows people to select from a variety of different styles and colours before allowing them to narrow down their choice further by selecting the type of product (socket, switch, spur), brand and colour of insert, where applicable.

Once the person has chosen their preferences and clicked the search button, the Sparks Direct website will swiftly sort through their database of products and will only display results that are relevant according to the customer's search.

One of the best features of the interactive wizard is the use of images to help the user along the process. For example, each option for the style of socket or switch has an image so the user can instantly see whether that is the style they would like to be displayed.

In the month after its launch, the wizard generated just under 11% of the website's total revenue. This was generated from just 1% of the website's total traffic (i.e. users of the wizard)!

To find out more about lighting wholesaler solutions and lighting products please visit: www.sparksdirect.co.uk

If you wish to contact or visit Sparks Direct showroom and talk to one of our highly experienced and knowledgeable electrical wholesale team please use these details:

Sparks Electrical Wholesaler 659 Holloway Road Archway London N19 5SE United Kingdom Phone: 020 7263 8007 Fax: 020 7272 3007 Email: sales@sparksdirect.co.uk Web: www.sparksdirect.co.uk
You can find this press release online in many places like
the Free Press Release
and
the PRlog website
. Try out this new tool,
the Switches and Sockets Wizard
, and let us know if you find it useful!