As a continuation of our previous article on "What is a Ryefield Board?" and to answer many of the questions of our customers and of electricians also, we have put together a guide to Ryefield Boards.
Read below to find out the answers to questions like:
What is a Ryefield Board?
It is a distribution board made by Ryefield Engineering; it is an affordable board which is most reliable and robust, and it is pre-approved and recommended by the major electrical energy suppliers in the United Kingdom.
EDF recognizes the Ryefield board as the only distribution board when it comes to multi-dwelling buildings and commercial buildings.
The Ryefield boards work in conjunction with the metering equipment to distribute the power from the main cut-out to the dwelling meters in the building; at the same time, they provide separate protection for each circuit.
Where can a Ryefield Board be used?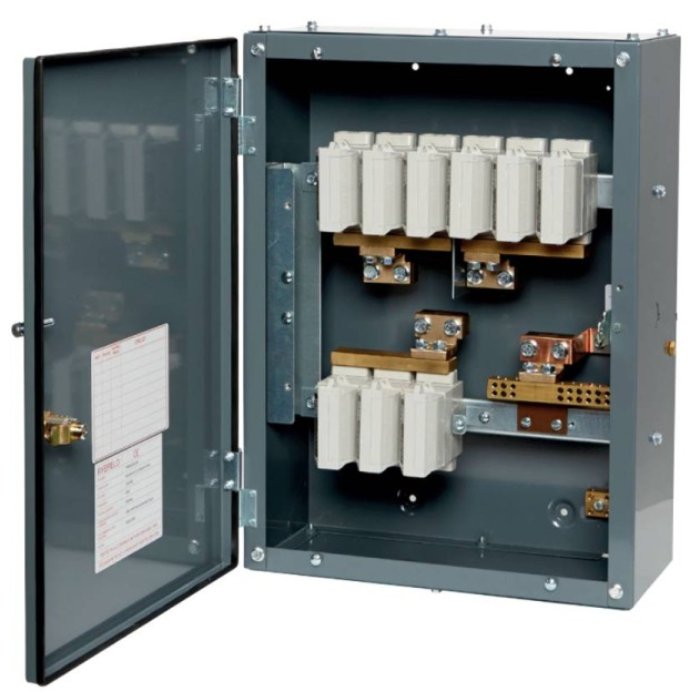 Ryefield boards are specifically designed for multi-house arrangements, multi-dwelling buildings, and commercial buildings.
Some of the applications for the Ryefield Boards are:
New build properties with more than one flat, where you have to split the energy from the main panel (which in this case is a Ryefield board) to the individual flats.
Commercial buildings with three-phase electrical current incoming and with the need to distribute it to big energy consumers (such as cookers, air conditioning systems, large CCTV circuits, lifts, etc). It is deal for restaurants, offices, office buildings, etc.
Multi-dwelling houses, that is, houses where there are different flats or different dwellings; a Ryefield board can be used for splitting the energy to the different flats or dwellings.
Small commercial dwellings and buildings, small hotels, restaurants, and hostels.
They can also be used in domestic settings, not only in the commercial settings; anywhere there is the need for 3-24 ways electrical distribution, you can use a Ryefield board.
Ryefield Distribution Boards - what are they and how do they work?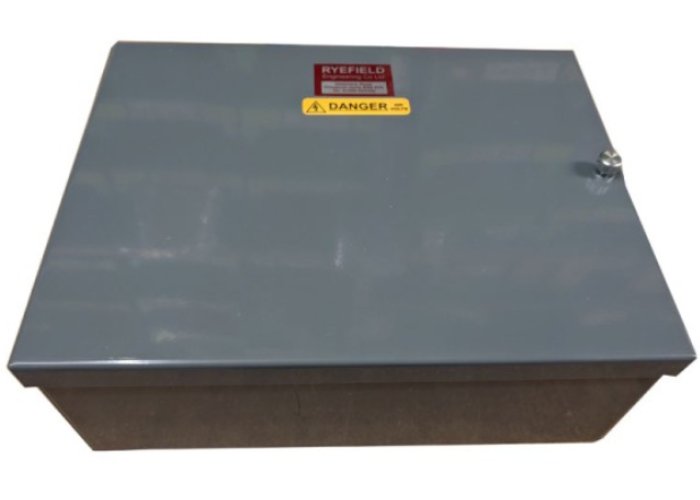 A Ryefield distribution board is a 3-24 way electrical distribution boad which is sturdily built, lockable, and sealable; it is used to distribute a three phase or single phase electrical supply to more than one location.
A Ryefield Distribution Board is used to distribute electricity from the main cut-out to individual flats or meters; each of the meter/flat has its own individual protection.
There are boards from 3 Way Ryefield Board to 48 Ryefield boards (specialist boards), and they come pre-fitted with a 60A or 100A service fuse.
You cannot use a 100A fuse on a 60A Ryefield board.
What stands out about Ryefield is that the boards they produce have an affordable price, and they are very solid, sturdy, and properly sealed.
Each Ryefield board is made of 18g steel sheets and are protected by an epoxy-poder enamelled coating; they come pre-driled for fitting to the wall.
The busbar is rated at 400A; the board's standard main brass clamps accept stranded conductors of up to 120mm, and they can be adjusted for smaller conductors.
All the steel screws and components are zinc-plated for protection against corrosion. Each fuse unit has an individual pinching screw neutral circuit terminal.
Do I need a Ryefield Board? Who needs a Ryefield Distribution Board?
Who needs a Ryefield Distribution Board? If you own your house or flat, and that house or flat doesn't need to split the current to more than one dwelling, you do not need a Ryefield Board. However, here are some of the people or situations in which a Ryefield Board is required:
HMOs (house of multiple occupation) require a Ryefield board; actually, Ryefield distribution boards are the only ones approved for use by the Distribution Network Operators (DNOs) for such applications. If the owner or manager of an HMO tries to install any other kind of distribution board, he may have to replace it with a Ryefield Board before he gets the license for the HMO.
Landlords need it: if you are a landlord who owns or manages multi-dwelling houses, they have to use this cost-effective energy distribution solution.
Developers who construct new build properties with several flats. Developers who convert larger properties into individual flats and have to split the supply to the individual flats or appartments. In these situations, a Ryefield board is necessary.
Industrial or commercial properties with an incoming three-phase supply that needs to be divided between to large consumers need a Ryefield Distribution Board. They have to check with the energy supplier concerning this, but the incoming supply has to be divided between large consumers such as cookers, fryers, air conditioning systems, lifts, or production lines, a Ryefield Board is required.
Restaurants, hotels, hostels, etc need a Ryefield Distribution Board, for they need to distribute incoming supplies to different areas that are large electricity consumers, such as kitchens, laundries, lifts, rooms, flats, and so on.
Who can install a Ryefield Distribution Board? Can I install it?
First of all, we do not recommend anyone to try to install a Ryefield board.
Even for most electricians, fitting a distribution board is not a regular job. We recommend a qualified and experienced electrician to fit a Ryefield distribution board.
It is recommended for an electrician who is familiar with the requirements of splitting the incoming supply correctly to fit a Ryefield board.
In general, all electricians know and can read the specs of a Ryefield board, and they can figure it out how it works; however, installation requires much more than that. It is good to check with the electrician, before booking him, whether he has installed a Ryefield Distribution Board before.
For safe installation, it is highly recommended to hire registered electricians to install these distribution boards.
You can find all the Ryefield boards we sell at Sparks via this link, and do not hesitate to contact us for any further enquiries.