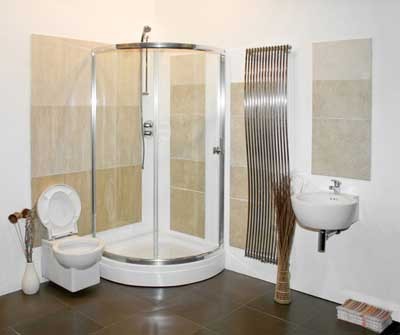 Many homes in the UK are undergoing renovations, and it would seem that
the bathroom
is one of the most commonly redecorated rooms in any household. Reasons for redesigns will commonly be based on the fact that
a bathroom is seen as a place to put the stresses of life behind you for half an hour
. It is also the first room you turn to when you start a new day, therefore homeowners want to create a chilled sanctuary in order to get away from the stresses of their busy life.
One of the most fundamental features in your bathroom will be the bathroom lights, and you are spoilt for choice when it comes to the array of bathroom lights and fittings to choose from. You can now choose from bathroom ceiling lights, bathroom wall lights and bathroom mirror lights. Many contemporary fitted bathrooms now come fitted with motion sensors so that you do not have to constantly flick the light switch on and off. Mirror bathroom lights can fit to your wall in a cabinet style, or they can be mounted to the wall with a fully adjustable arm. Some of these lights even come with switch sensors so again you do not have to flick a switch or yank on a cord.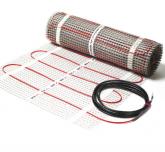 A popular money and energy saving idea for your bathroom is under floor heating, which can be fitted on all types of flooring including timber, concrete or laminate floors. The benefit of this form of heating is that it requires less energy to heat a particular space, saving you money, and can help in preventing dangerous slippery surfaces in your en suite. On top of that, you also have the ability to control the temperature of the heat emitted, ensuring the correct room temperature, and you are able to save space in your en suite, which would have previously been taken up by the radiator.
It is also important to ensure that your en suite has an extractor fan fitted, as your bathrooms interior décor could deteriorate without this appliance fully installed. The options available to you are Airflow Extractor Fans, Manrose Extractor Fans or just your standard run of the mill Extractor Fan. They may not sound too glamorous, but they are a fundamental requirement if you want to save yourself money on redecorating your en suite.
Away from the design side of things, there are other efforts you can personally make in order to create your bathroom's desired atmosphere. Many would look to scatter candles around their en suite, and light them when they are looking to have a relaxing bath. Also, you may want to put some flowers or popery around your bathroom to enhance the room's aroma and aesthetics. To create that tranquil atmosphere, many opt to play music in their bathroom in order to help them unwind and relax. Although it should be noted that appropriate caution should be taken when lighting candles and taking electricals into your en suite. So there you have it, take advantage of this free advice and create your desired en suite.
Read this article / more about the Lights for Your En-Suite via: