Did you activate your
Facebook Timeline
? The whole internet is buzzing about it, especially after the big announcements yesterday concerning the new Facebook updates:
This is good news! I love
the new changes facebook makes
from time to time, and this time it looks that there are some major changes! There's the timeline of your presence on facebook, the new sections of your profile (your activities, your information, your friends, your votes, your likes, etc), and there's the cover photo!
Sparks and Lights on Facebook - the new profile!
You have to be a Facebook Developer to see it for now (and this can be done very simple by going to their developer page and registering there for free), but it's worth it! We almost forgot that in 2009 and 2010 we just introduced the following items / did the following things:
we had 19 friends on facebook!
We introduced the Forbes and Lomax Single Dolly switches;
How do people find our blog online?
And many other bits of information! It's almost as if you can
see your whole online life on facebook - as a timeline
! Of course, this also means that you can see how imature and childish some posts / links / pictures were, while now it's all becoming more mature, more organized, more specific... You can see the growth and the development, and you can also see the advancing of the technology, the increased appreciation for the new techniques, the growth of the social media, etc. Here's an example:
Sparks and Lights on Facebook in March 2010 - snippet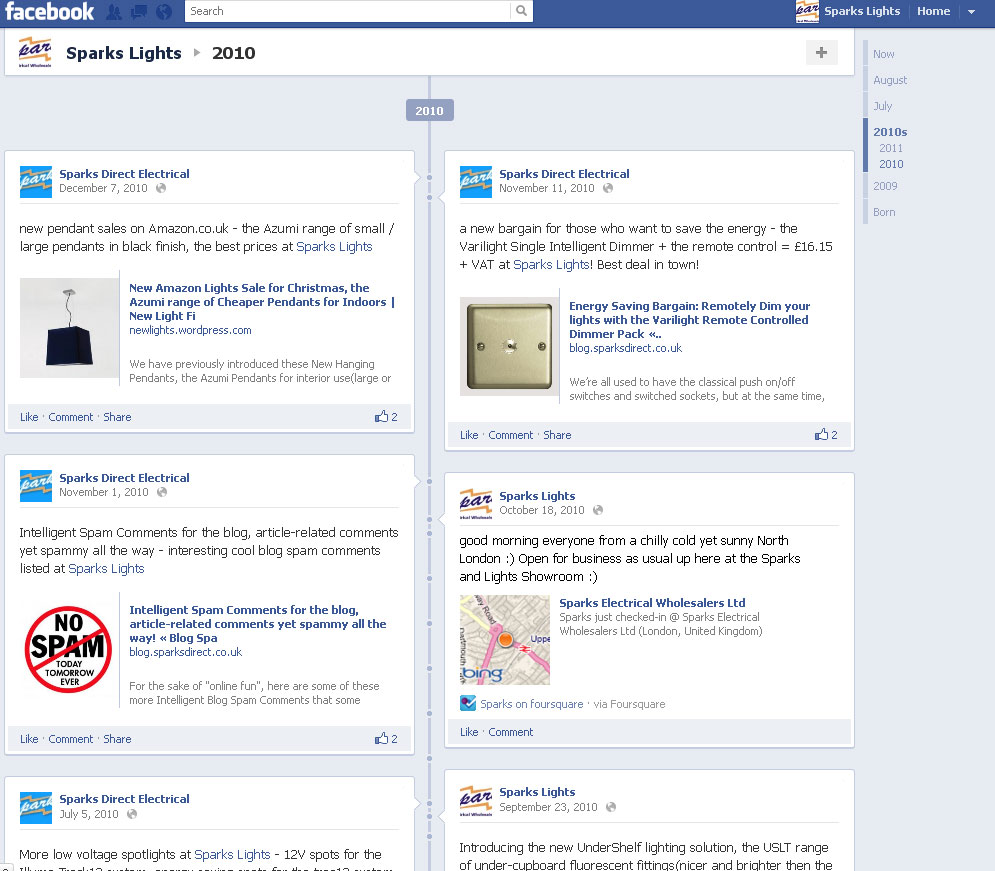 Sparks and Lights on Facebook in March 2011 - snippet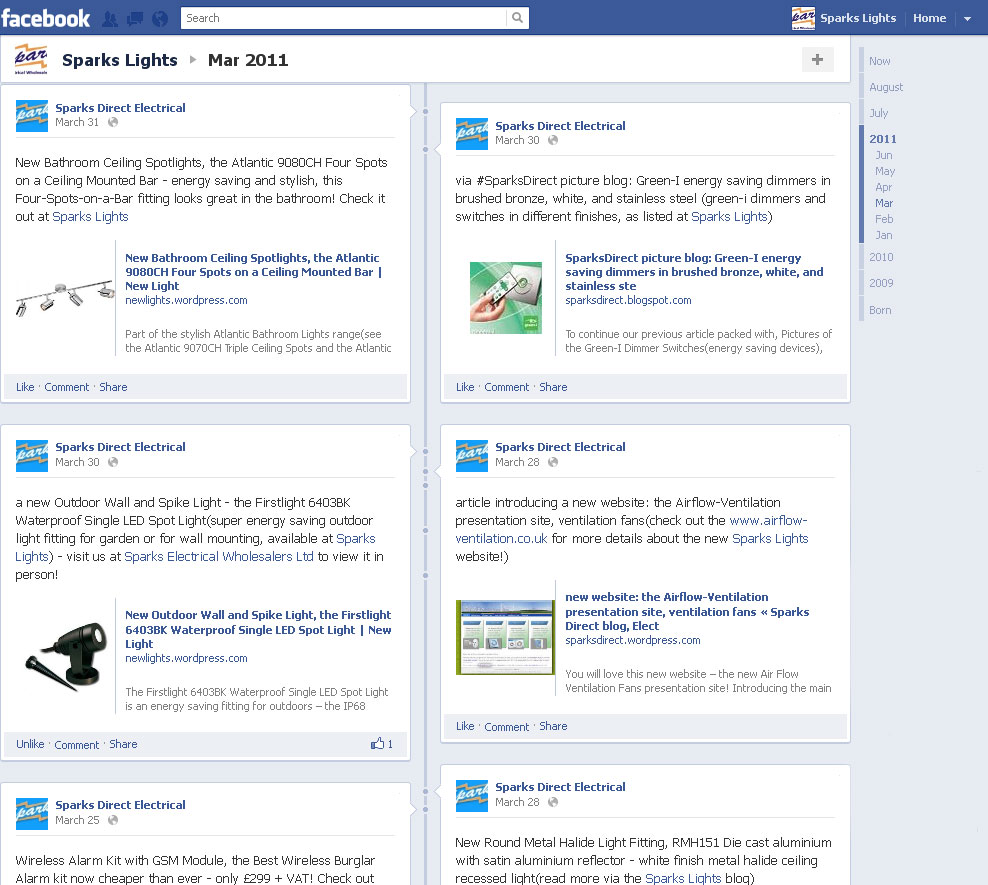 By the way, you can become our friend on facebook - Sparks and Lights - and be our fan via our Facebook page - Sparks Direct Electrical.