Christmas is a little over a month away, but many of us are already considering what present should we get for our friends, family, relatives, etc.
We at Sparks do not sell Christmas lights anymore (they can create too many problems and hazardous situations, plus there's so many other Christmas lights you can get in other shops), but we have quite a few nice items that one could consider as a bright or warm Christmas present!
Actually, we have even reduced some prices for some particular items just for Christmas so that you would get a nice LED lamp for example but not pay an outrageous sum while doing so.
Prepare to be warmed up and brightened this Christmas with Sparks!
Stay Warm this Christmas with Sparks!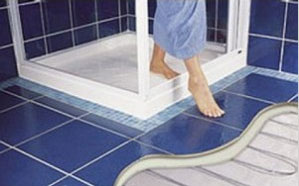 When we think of Christmas we're looking forward to the Christmas holidays, when we get to spend more time at home with family and friends. When the cooking and the eating takes place it's quite nice and warm, but what about when there's no cooking going on, when you wake up in the morning and want to take a shower and it's so cold in the bathroom....
There's a solution for that, and, believe it or not, it's not that expensive! You can make sure that your bathroom floor is nice and warm all year round, and you can have a warm kitchen floor no matter the season with the underfloor heating systems!
In particular we would recommend the Danfoss DEVImats and the now-cheaper-and-on-SALE Dimplex RTS2M. The latter comes complete with a thermostat controller to maintain a warm floor at the desired temperature, and it covers 2 square metres (that's 4.0m x 0.5m).
Just a few of these will cover your bathroom and make you the best dad in the world! So why not keep it warm this Christmas with these underfloor heating mats!?!
Sparks helps you Keep it Bright this Christmas
LED is the word; LED is the new technology that is in constant development and improvement, and we at Sparks can recommend you some really cool LED strip lights (instead of the Christmas lights), LED table lamps, and color-changing LED strips and lamps that will keep your home bright and cool without draining your bank account on electricity!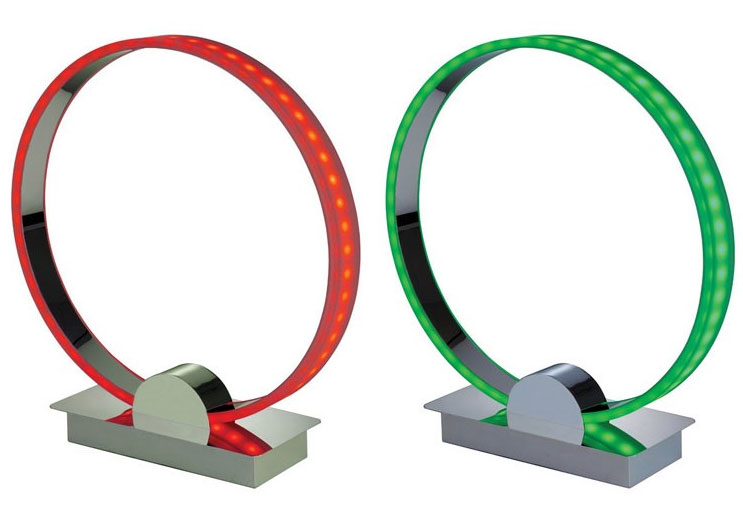 For example, take a look at the Firstlight 8385CH color-changing LED table lamp with remote control: only 12W, nice for both the children and the master bedroom, offering red, green, and blue light as desired - and now available at a reduced price for a perfect Christmas present!
If you prefer a more directional yet flexible LED table lamp, the Wing 11W LED table lamps (in black or white) offer you a flexible neck lamp for re-directing the light beam where you want it to be. What's more interesting and cool about these LED lamps (besides being available at a reduced price) is that they are simply "plug-and-play", no transformer needed!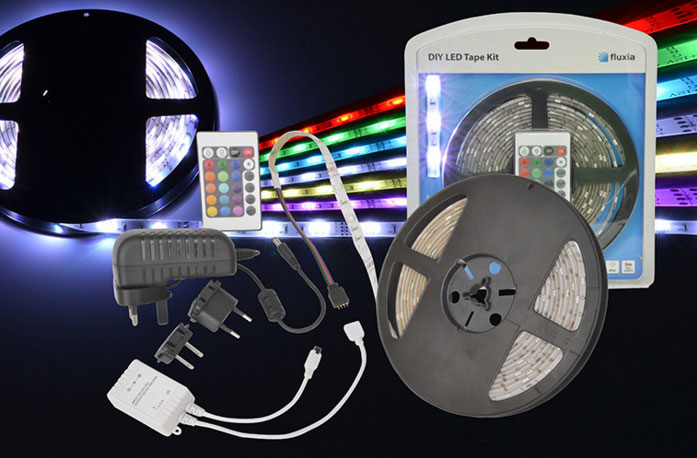 And if you're inexplicably drawn to the DIY and just want to have a color-changing LED striplights in the house, you have to try the LEDK1RGB flexible LED strip light - a 5m adhesive LED tape for installing indoor or outdoor (it is IP65 rated). You can install it on the countertop, in your car or motorhome, on the top shelf, in the cupboard, in the window frame, indoor or outdoor - and the best part is (besides its low price) is that everything comes in the package - it's a complete DIY RGB kit!
These are just a few of the cool Christmas presents one can offer to your family for Christmas; for more information, prices, and offers, don't hesitate to contact us!