We all have to know this: Carbon Monoxide is a killer. What is Carbon Monoxide and how is it produced / released?
It is a poisonous gas that is colourless, odourless, and tasteless. Exposure to low levels of Carbon Monoxide can lead to headaches and nausea, and high levels can cause death within minutes!
Carbon Monoxide is a bi-product of any fossil fuel burning process so there are a number of possible sources:
Blocked, cracked, or corroded flue / vent;
Back drafting through the chimney / flue;
Appliance without flues(like the gas cooker).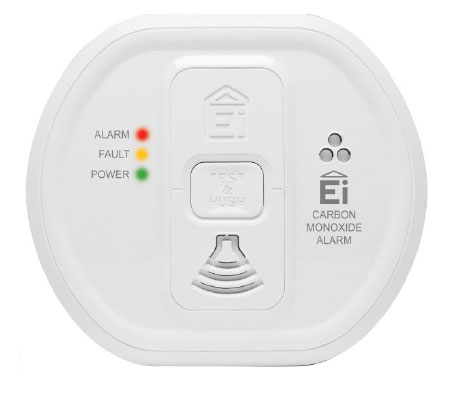 But it is not just limited to those sources shown on the left - any fossil fuel burning appliance can be
a source of Carbon Monoxide
, for instance: the Gas boiler, the Gas cooker, the Wood burner, the Oil boiler, the Gas fire, the Coal fire, etc. Even if the appliances are serviced regularly, a problem could still occur between these regular services resulting in Carbon Monoxide being leaked into the home. Here are a few statistics that will set the alarm bells ringing:
23 deaths from Carbon Monoxide poisoning in 2009/2010;
176 near misses from Carbon Monoxide poisoning in 2009/2010;
72% of Gas Safe (formally CORGI) registered engineers discovered a Carbon Monoxide leak when performing routine services on appliances;
40% of recorded Carbon Monoxide incidents were caused by bad installation and repair of appliances.
However, incidents of
Carbon Monoxide poisoning
are often unrecorded since they can easily be misdiagnosed – the low level exposure to Carbon Monoxide results in symptoms similar to flu. Everyone can have a flu, right? Due to this the actual number of poisoning incidents is almost certainly much higher than the figures shown above. How can you protect against it? It is simple – fit
Aico Carbon Monoxide alarms!
Stop the silent killer - stop the Carbon Monoxide - with the Carbon Monxide Alarms!