Today's word is: Fabbian. As we were looking through our large collection of amazing fittings designed and manufactured by Fabbian, we couldn't go past the amazing Bijou Chrome Pendant.
We checked out their website, saw some of the most amazing applications, and just couldn't go past it.
Available at SparksDirect.co.uk for the lowest price in the market (for such a stylish pendant), the Bijou D75 A05 02 is designed by Prospero Rasulo for Fabbian and is of a painted metal structure.
The Amazing Fabbian Bijou Chrome Pendant
This ceiling suspension lamp is not for everyone; only the most quirky and modern design-inclined ones would choose to fit a Fabbian Bijou in their restaurant, cafe, conference venue, waiting room, etc.
With a perfectly designed body made of polished chromium-plated metal structure, this pendant can be installed by itself or in a group of similar models for offering downwards illumination.
It takes one E27 light bulb (max. 205W, HSGST), and has a total height of max. 2000mm. The ceiling rose is of the same color and is 105 x 105mm (square base).
Enjoy some pictures of the amazing Bijou Chrome Pendant designed by Prospero Rasulo for Fabbian.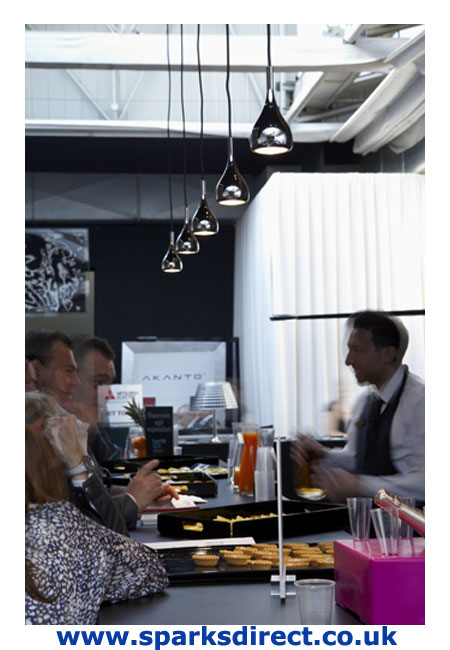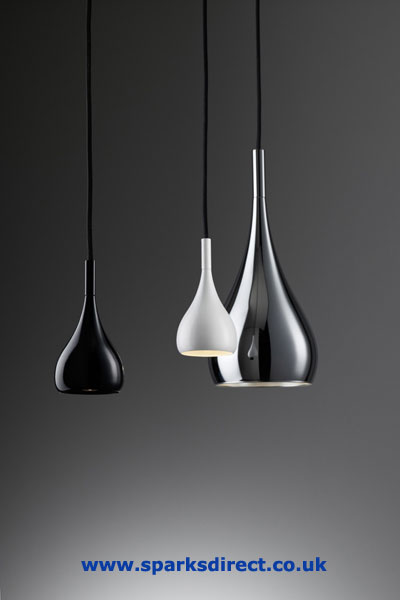 Note: this pendant light is no longer available at Sparks.