Having a new in-house webmaster, sparksdirect.co.uk is and will be undergoing lots and lots of positive (hopefully) changes and updates, sometimes even daily, as we re-visit and check the website & as we get feedback from the customers and visitors. Some of these recent updates are:
Lights - Ceiling lights Sparks Direct, the online lighting superstore has been established for over 22 years and specialises in quality ceiling lights, spotlights and flush lights and fittings. Whether you are looking for the latest recessed spotlights or stylish pendants, at Sparks Direct we have a wide variety of ceiling lights to choose from. Small updates and more descriptive text has been placed on the website for all the subcategories - the flush fittings; - the chandeliers and pendants; - the downlights and ceiling spotlights; - the track systems/spot systems;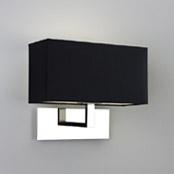 Lights - Wall Lamps Sparks Direct online superstore stocks a variety of Wall Lamps, which we divided in Wall Lights, Picture Lights and Recess Step Lights Fixtures to maximise style and lighting ambience for your property or lighting requirements. Each Wall Lamp has been carefully selected by our lighting professionals. We are at least weekly adding more information in the existing sub-categories which, according to our consideration, would be: - lights for walls - wall lights; - picture lighting solutions - picture lights; -steplights for staircases or walls - recessed step lights;
Lights - Outdoor Lights Outdoor Lights normally adhere to specific outdoor regulations and guidelines to ensure safety and weather protection. As such, Sparks Direct are proud to offer a wide selection of outdoor wall lights with various IP ratings(IP from 44 and upward) and safety mechanisms. What you will find on our website in the outdoor lights category are: - outdoor wall light; - garden outdoor spike/post light; - walkover light for the gardens and pathways; - rope light for the garden and buildings; - sign/flood lighting.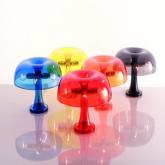 Lights - Table Lights and Floor Lights Sparks Direct, a renowned Lighting expert based in North West London, offers a variety of stylish table lights and free standing Floor Lights to enhance the atmosphere in your home or office. The range of contemporary floor lamps Sparks Direct offers has been carefully selected by our lighting expert team. Our select list of such table/floor lights includes: - all kinds of table lamps in different shapes and by various designers; - stylishly designed floor lamps in different finishings, adjustable or fixed; - stylish and creative table lamps or pendants designed for all ages, novelty lights;
We welcome suggestions and observations, unto a constructive goal, so do not hesitate to let us know your opinion on the functionality and usability of the website, the information about the products, the process of ordering, the pictures and other details, and the services we have provided you with. Changes unto a better presentation and relationship with both the visitors and clients/customers are on the way! P.S. Who links to my website?