The
Atelier collection
was born out of Astro's love for the formidable and functional design of task lighting found in workshops. This contemporary range finds a balance between workplace functionality and stylish design.
Rob Speck, the Engineering Manager at Astro, emphasises how the functionality of the joints was 'key', alongside making sure they looked appealing. Rob and his team drew up many iterations of the design using 3D imaging before settling on the finalised version.
This first lights were then made by a 3D printer, which allowed the design team to precisely calculate the shape and curvature of the models. This goes a long way to explaining the beautiful precision of the Atelier range!
The Atelier Wall Light from Astro Lighting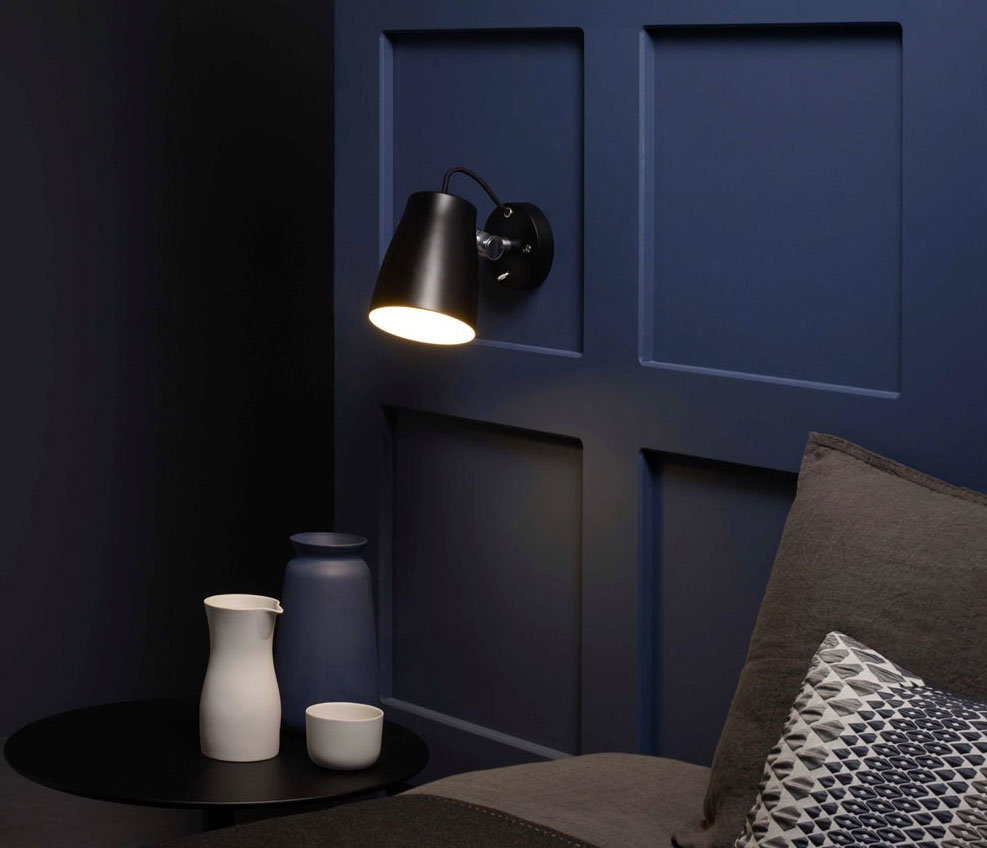 The Atelier Wall Lamp is constructed from aluminium which will resist corrosion from moisture and long-term use. It is available in matt black, white and aluminium finishes.
This product features a flexible and straightforward design that can tilt 180 degrees and rotate 330 degrees. It features two articulated joints - one at either end of the stem - which ensures easy manipulation of the direction of the lamp.
The lamp used is an E27 light bulb (not included) and is dimmable if used with a dimmable bulb. Sparks would highly recommend this bulb as it's brightness can be altered to set the ambience of a room.
Atelier Pendant Light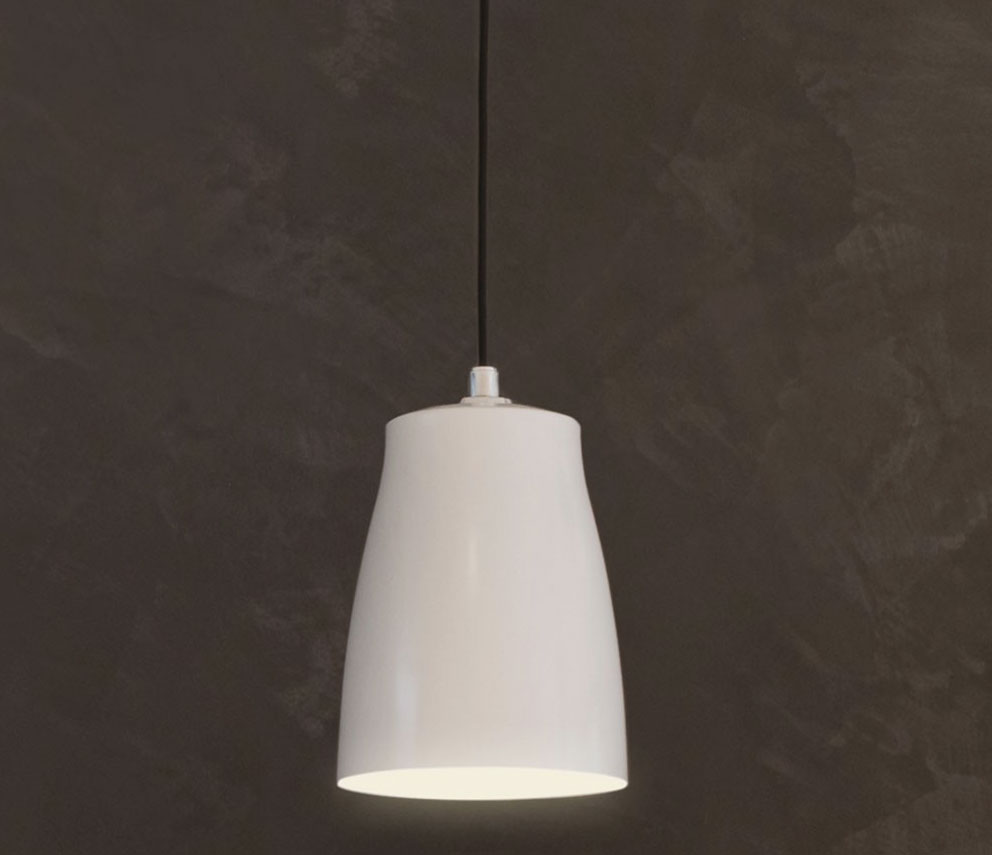 The Atelier Pendant is a minimal pendant light that looks incredible hanging above tabletops, counters and so on, as they illuminate surfaces elegantly.
The Pendant is provided in three finishes: polished aluminium, matt white and matt black.
Sparks offers both the 150 and 200 versions of this product, with the shade included on the light. Either size of the pendant light has a drop height of 2042 mm which is ideal for interior lighting - above the living room table, for example.
The E27/ES lamp is not included, but it can take an eco-friendly LED light bulb and is dimmable if used with a dimmable bulb.
Atelier Grande Wall Lamp
The Atelier Grande Wall Lamp has many similarities to its smaller counterpart. It has an integrated toggle switch and comes in polished black, aluminium and white finishes.
The wall light is supplied with a removable plug and lead set, which allows for easy installation where it is not possible to wire directly into the wall.
Like the Atelier Wall Lamp, it uses an E27 bulb (not included), although we sell many compatible bulbs including this dimmable LED lamp.
The light can be rotated 330 degrees and this flexibility, combined with the dimmable function, which means it is ideal for use as a task light.
Atelier Arm Assembly - for desk and floor placement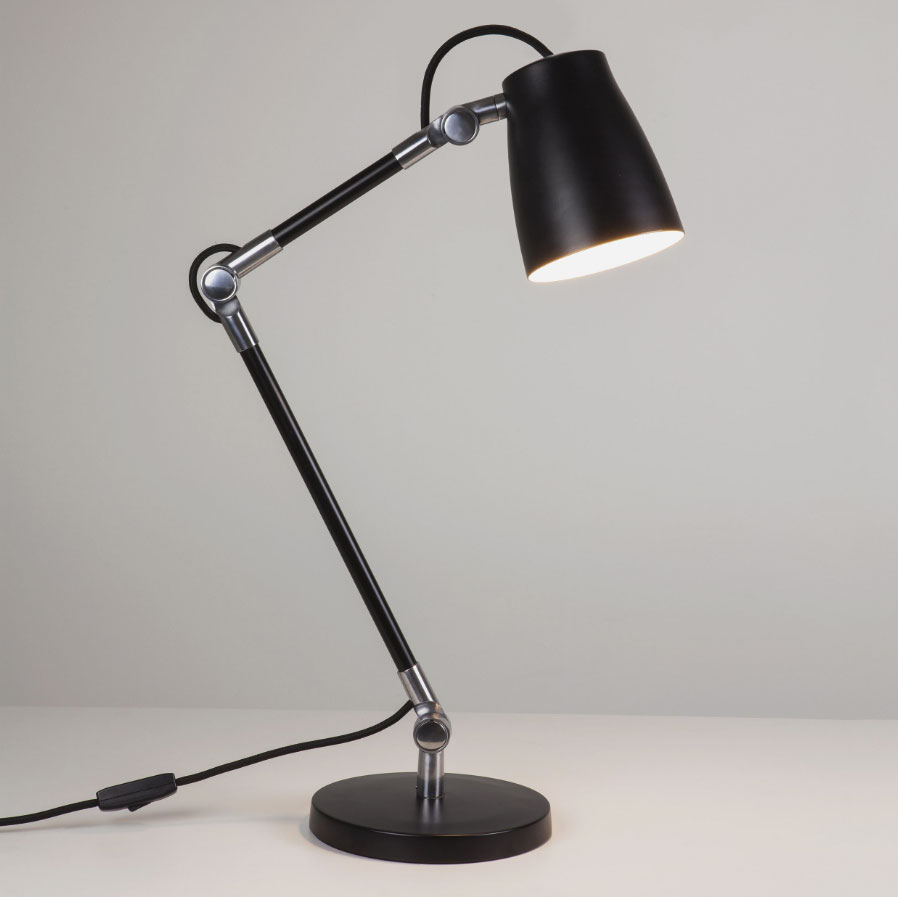 The Atelier arm assembly allows its light to be used with equal convenience whether placed on your desk or floor. The arm assembly grants you complete directional control, with a rotation angle of 330 degrees and tilt angle of 180 degrees.
A cable length of 3000mm means you can place it conveniently where it is most needed - perfect for task lighting.
The Atelier arm assembly must be bought and used in conjunction with either the Atelier clamp, desk base or floor base. This enables you to build your arm assembly into the lighting fixture which is most necessary for your home or office space. It is the most adaptable fitting in the entire Atelier range, which is impressive considering how versatile this range is.
The Atelier range - Astro takes on vintage task lighting with a modern twist
The Atelier range is Astro's take on task lighting with a vintage feel that retains contemporary applications; lights to please everyone.
The designer of this range, James Bassant, decided to leave the designs exposed in a raw aluminium finish to highlight their intricate design. It is the operative simplicity of the Atelier range that best defines it, and explains its popularity amongst designers.