Outdoor heating brings a welcome and effective heating system to commercial and dining premises. Cafes, pubs and restaurants have all seen benefits in terms of increased income generated by customers who enjoy an 'alfresco' experience.
It is well-established that halogen and infrared (IR) methods of heating are ideal for these kinds of environments.
Halogen heaters produce radiant, shortwave energy which heats people directly without the need to warm the surrounding air. This, of course, saves a huge amount of money when you are looking at an outdoor area where heat can easily be dispersed.
In this article, we will discuss how BN Thermic, a leader in the field of industrial heating, has been tackling outdoor heating efficiently with their range of halogen heaters.
Why halogen heaters are the perfect solution for outdoor areas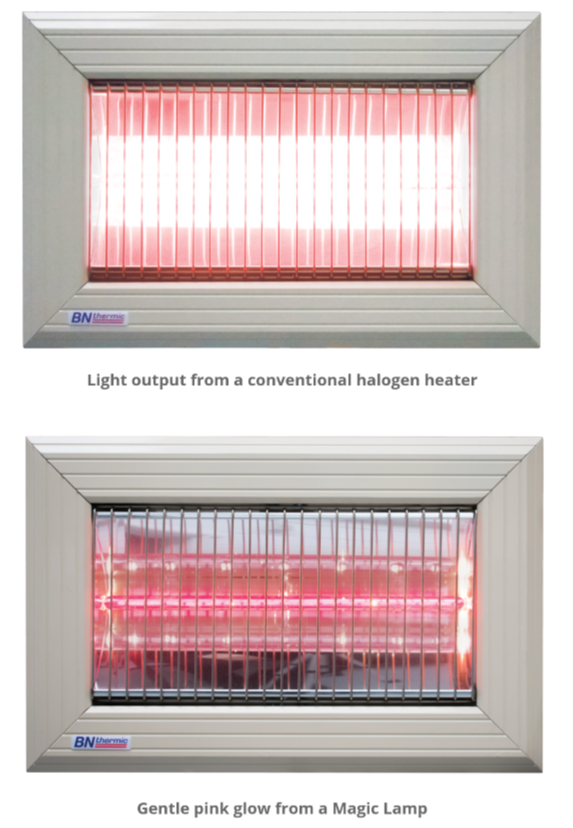 There are a variety of outdoor heaters which use different technologies, such as convection heating. However, if the area in question is truly in the outdoors, this means they are subject to wind and breezes which will negate other types of heating.
This is why halogen heating is the best outdoor heating solution to date.
Another major advantage of shortwave energy is that it cannot be blown off course by air movement. The heat that shortwave halogen heaters provide is direct, meaning it will instantly have a pleasant impact on the patrons. The same is not true of long-wave (sometimes known as 'far infrared') and medium-wave energy.
A feature of halogen heaters that is often criticised is the light colour output, which is often a noticeable red. Often, in an outdoor setting, this can be a desirable feature, as a red glow can add a cheerful warmth to outdoor gatherings.
However, some people view the red light as a distracting and unwelcome addition to their outdoor ambience. In response, the renowned heating manufacturer BN Thermic introduced its range of Magic Lamps.
The Magic Lamps utilise a modern technology which provides the usual heating performance of a traditional shortwave heater, but with a barely noticeable glow.
So, with BN Thermics' range of halogen heaters, you are getting:
Radiant, instant heat.
Increased efficiency and less wasted energy.
Easily directable heat (perfect for grateful customers or patrons)
A lack of light distraction associated with halogen heaters, if you opt for the Magic Lamp range.
A common use of outdoor heating: patio heaters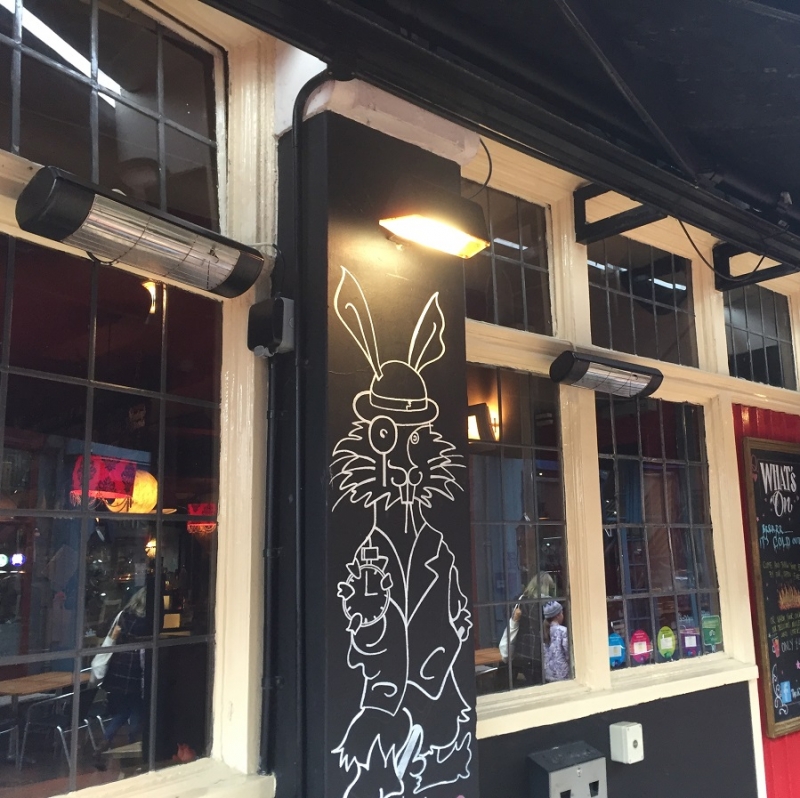 We all had the experience of being in a pub or a bar that's quite crowded and feeling too stuffy. We want to get some fresh air outdoors, but the weather outside is chilly and uninviting. This is when it is time to turn to the ideal solution for this problem: patio heaters.
BN Thermic patio heaters all utilise shortwave (halogen) technology and are suitable for exposed outdoor installation. This means they have high IP (Ingress Protection) ratings and are essentially weatherproof.
As they are not susceptible to the temperamental British weather, you can safely install them outdoors all year round. BN Thermic heaters range in power from 1.5kW to 4.5kW and the heaters are available in three different finishes: black, white and silver.
It is advised that patio heaters should be controlled by either time delay switches or movement sensors. These device types will help ensure that only occupied spaces are heated, which reduces wasted energy.
We here at Sparks would highly recommend BN Thermics patio heaters to owners of cafes, restaurants or any establishments with outdoor areas. We have written patio in-depth article on them if you would like further insight into patio heaters.
For instance, the IP55 1.5kW Patio Heater in Black is a fantastic option. This model has a range of smart features such as a light intensity that is reduced for lower height installations. The heater is 100% effective from the moment it is switched on and has an average lamp life span of 7000 hours.
Issues to consider when installing outdoor heating or patio heaters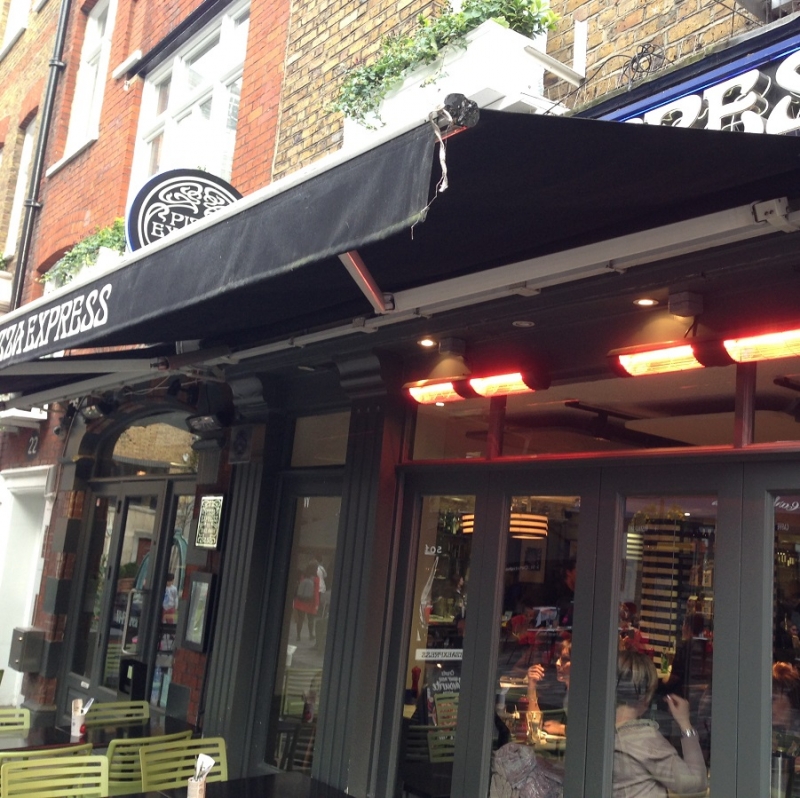 Before installing outdoor heating it is a good idea to ask yourself a few questions. How much heat do you actually need? Do you need heat all year round, even when the outside temperature is below freezing? Where will you mount or stand the heater?
When selecting a patio heater, you must consider where they will be situated. As a rule, most heaters should only be mounted horizontally, however, there are a few that have been designed to work mounted vertically.
BN Thermic heaters have a long-lasting reflector which focuses its heating energy. A benefit of being able to adjust the beam direction is that high-intensity heat can be given at a lower level even when the heater is mounted far from the ground.
BN Thermic outdoor heaters offer all the answers - they are highly adjustable, easy to mount and provide a range of heat outputs, depending on your preference.