Astro are masters of making well-designed lamps and have seen great award recognition over the past decade for their achievements.
Of their many accolades, the prestigious 'Red Dot Product Design' award the company won in 2018 for their 'Edge Reader' perhaps best demonstrates their commitment to modern trends.
This article by the newspaper, The Telegraph, explains how and why the Astro has carved a niche in the market.
Last year, Astro has introduced an exciting new range of designer lights - the 'Telegraph' range. They come in four different types, to suit the requirements of any room in your home: table, floor, swing wall and reader.
In this article, we will look at this range in more detail.
An overview of Astro's Telegraph range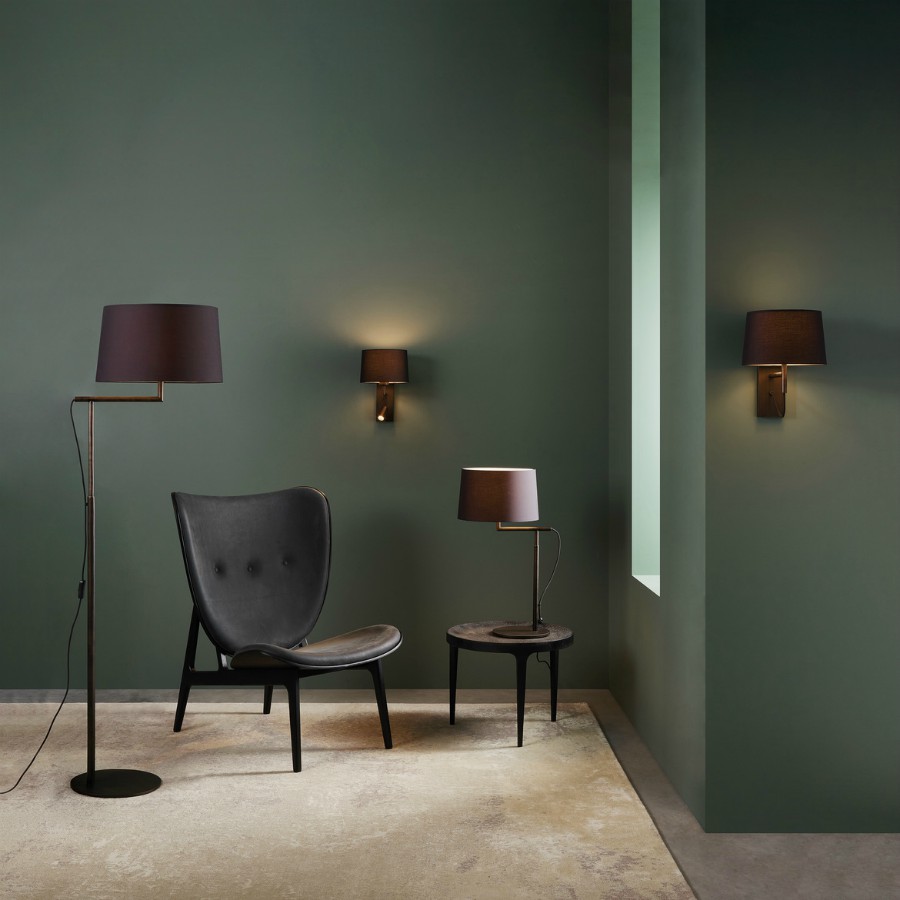 Brand new from Astro Lighting, the Telegraph range expresses mid-century modernism, the era in which the typing telegraph was a primary method of communication. It boasts a robust construction built to last a lifetime.
The Telegraph Table and Wall luminaires each benefit from a top diffuser which creates a calming and soft light for the user.
Speaking specifically about the table and floor versions, Riley Sanders, the Product Designer said of his range:
The Telegraph is a cantilevered table and floor light which makes a feature of the cable. Rather than concealing it within the tube of lamp, the cable is exposed in a controlled, elegant manner. The cable gives form and a sense of movement to the two-dimensional structured silhouette.
The table and floor versions of the Telegraph range are much alike (in terms of design), which is why Riley Sanders describes the two products simultaneously.
Astro Lighting took the table and wall versions to the Milan Design Week this year, which demonstrates its chic appeal in the industry.
John Fearon, a co-founder of Astro, stated that although they are striking in their own right, the entire Telegraph collection are designed to complement other styles of furniture, in a variety of home design schemes.
The Telegraph Floor Lamp
Coming in matt nickel, bronze and matt black, the Telegraph Floor Lamp is designed to make an impression. It stands at an impressive height of 1435 mm and, as John Fearon said, this fixture is 'striking in its own right'. The fashionable range of shades are not included, but can be purchased separately here.
A simple ON/OFF switch is located highly visibly on the cable for easy access. The light is non-dimmable (the required light bulb is not included), and it can safely use a LED lamp with a Edison Screw cap.
The Telegraph Table Lamp
The Telegraph Table Lamp comes in Matt black, Matt Nickel and Bronze, so you can choose a colour that will suit the table it illuminates. It is small in stature - with a height of only 530 mm (without the shade), meaning it will fit unobtrusively onto most desks or coffee tables.
It is rated IP20 so is not suitable for use in the bathroom, which is for the best as it looks better elsewhere - such as in a living room. This fitting uses a max. 12W LED E27/ES bulb (not included), meaning it offers energy-efficient lighting for your reading or writing surface.
The Telegraph Swing Wall Lamp
The Telegraph Swing Wall lamp is ideal for placement alongside a bed, desk or working space, with a dimmable function and rotational adjustment. The dimmable function is helpful for bedside lighting if you like to read as you doze off. A dimmable bulb is not included and must be purchased separately. Likewise their stylish tapered round shades are not included, however, Sparks sell an attractive variety here.
This wall fitting has a rotational adjustment angle of 180 degrees and a simply located ON/OFF switch at its base. This makes it all the more convenient as a reading - or 'task' lighting source, as you can swing it around to focus on any object of your choice.
The Telegraph Reader Lamp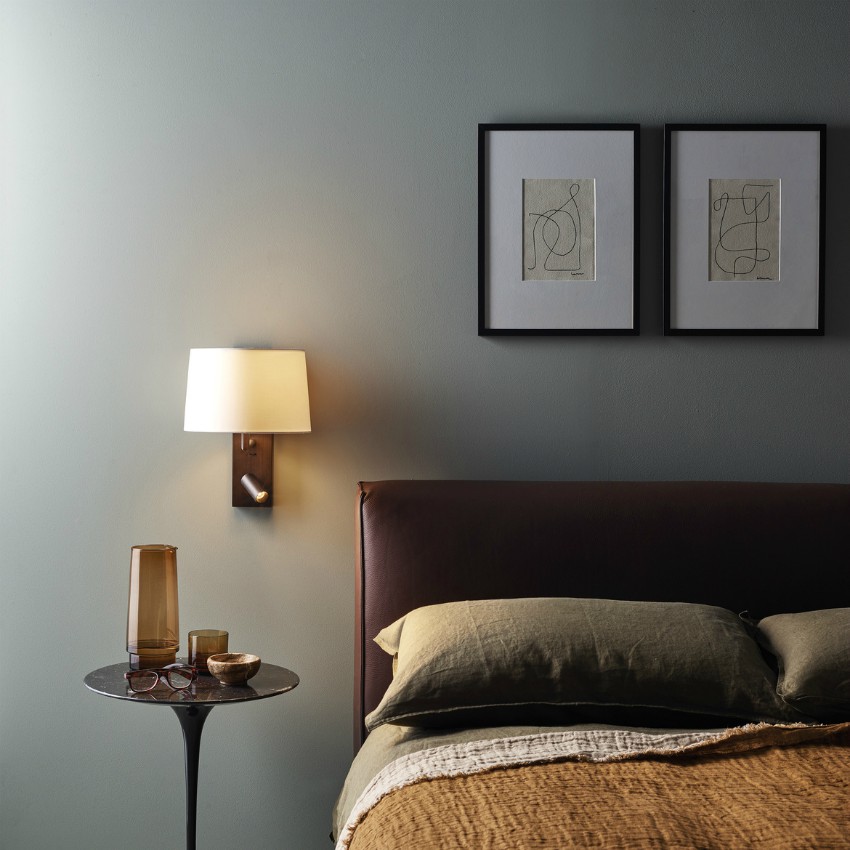 This wall fixture boasts a LED reader spotlight which utilises a 4.1W LED (included) which radiates 2700K of warm white light. This spotlight is perfect for reading, as it has a beam angle of 17 degrees, which will illuminate the page of a book without disturbing your sleeping partner.
The Reader's main lamp projects diffused light across your wall and use an LED max. 12W lamp (not included). With both bulbs in this lamp being LEDs, this is a truly eco-efficient device. The colourful range of shades are not included but are in the same 250mm width as the Telegraph wall lamps.
Listen to the expert's opinions and invest in Astro's Telegraph collection!
In many venues which are striving for a class feel, such as hotels, Astro is their lighting of choice. The Telegraph article states that their 'tasteful geometric lights (are) favoured by architects'.
If you want upscale lighting in your home - take a cue from the industry experts and purchase an item from Astro's wonderful new range. If you have a large room to illuminate, it may well be worth buying each Telegraph lamp type to create a stylish lighting home scheme!