As a reputable electrical wholesaler with many decades worth of experience in selling consumer units, we have to acknowledge that, when it comes to consumer units, we always recommend the Hager consumer units first.
You cannot really say what is the best consumer unit, but based on what we know so far and on the feedback we had both from the supplier and the consumer side, the best consumer units we can recommend to most customers are the Hager Consumer units.
You may think we may be too much, but in this article, we will outline some of the main reasons for this.
What is a Consumer Unit?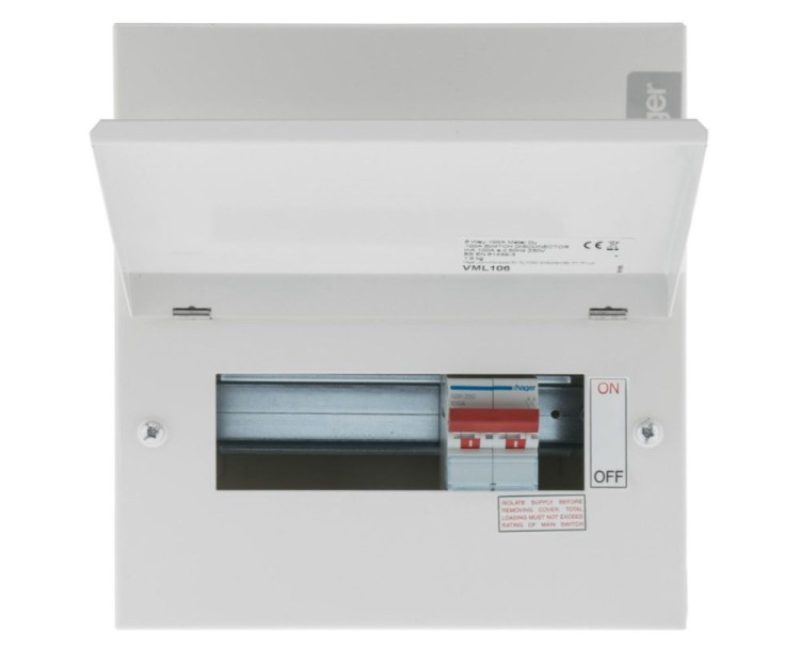 A Consumer unit, as defined by IET, is a particular type of distribution board comprising type-tested and coordinated assembly for the control and distribution of electrical energy, mainly in domestic premises.
A consumer unit incorporates manual means of double-pole insulation on the incoming circuit(s) and an assembly of one or more fuses (also called circuit breakers, MCBs), residual current operated devices or signalling and other devices are proven to be type-test of the assembly as suitable for use.
In other words (in layman's terms), a consumer unit is a metal box where the electricity comes into the house and from which it is distributed, and it has a lot of breakers that control the flow of electricity and stop the overflow if needed.
What are the main types of Consumer Units in the UK
In the United Kingdom, there are four main types of consumer units.
1. First, there are the main switch consumer units, which offer the highest degree of circuit separation.
All circuits are protected from earth leakage independently.
This solution is a more expensive solution, as it uses RCBOs instead of MCBs. Hager provides a wide range of Mains Switch Consumer units.
2. Second, there are the dual RCD consumer units, which are a cost-effective solution to meet the most recent regulations.
Each consumer unit is protected by two RCDs, each RCD protects a bank of circuits from earth leakage.
Hager in particular offers a good number of such dual RCD consumer units at a very affordable price.
3. The third kind of consumer unit is the High Integrity Consumer Unit, which is usually installed in larger properties that have a greater number of circuits.
This kind of consumer unit offers good circuit separation through the use of two or more RCDs, while at the same time allowing for the independent use of RCBOs.
Many such HI consumer units have a flexible configuration, so you can use as many RCBOs as you need, based on the number of ways provided. Again, Hager offers many such High Integrity consumer units.
4. Finally, the last type of consumer unit is the RCD incomer consumer unit, which is less common than the other types since the RCD incomer doesn't use a main switch.
Such boards are mainly used as sub-boards to a main distribution panel.
How to Choose the Right Consumer Unit?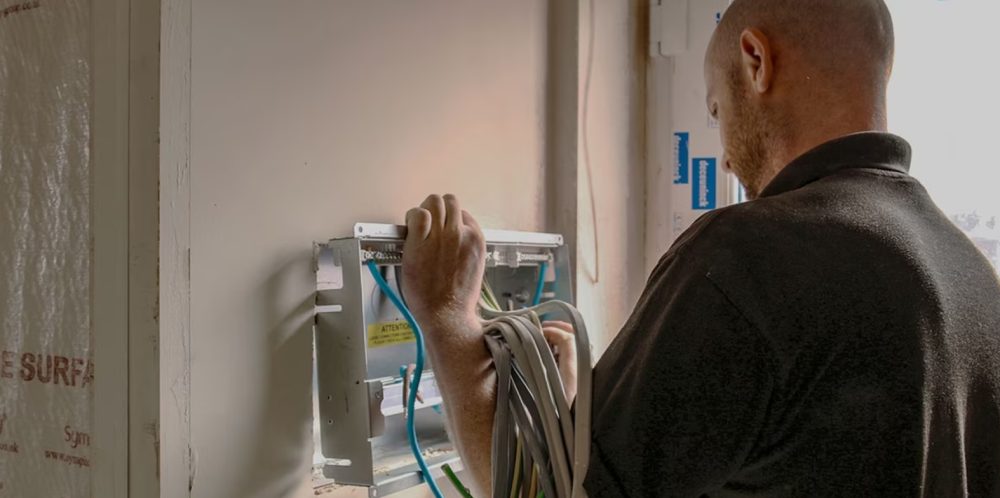 Many customers ask us this question, how do I choose the right consumer unit?
Similarly, they may ask where to locate it, what should the budget be, and what type and size of the consumer unit he needs for the number of circuits he has in his house or property.
There are many manufacturers who make excellent quality consumer units, and on our website, we mainly distribute Schneider, BG Electrical, and Hager; out of all these, we highly recommend the Hager Consumer Units.
Things to bear in mind when choosing the right consumer unit are:
Where do I locate the consumer unit?
What do I use it for?
How many ways do I need, and how many modules do I require?
Are there any special consideration circuits?
Does the Consumer Unit need to be flush or surface mounted?
Why we Always Recommend the Hager Consumer Units First
There are many technical details and specifications that need to be considered when it comes to a consumer unit, but in this article, we only want to outline why we always recommend the Hager consumer units first.
Here are the main reasons Hager Consumer Units are our go-to brand and range:
Excellent quality. Made in France and widely distributed and appreciated, the Hager Consumer Units are made up to the highest standard and have excellent quality.
Availability: in stock. When it comes to some of the other manufacturers, the stock is a problem; not with Hager, we hold large stocks of Hager Consumer Units, and they are always available within 2-3 working days to be ordered if not in stock.
Conforming to the latest Regulations. All the Hager Consumer Units we sell conform to the latest regulations, and they are constantly working on developing and improving the quality of their products.
Price: always the best price. Guaranteed the best price for a domestic consumer unit. Both the Hager Consumer Units and the Hager MCBs, RCBOs, and RCDs are available at the most reasonable price in the market, especially at Sparks.
Full range and great support: the range of Hager Consumer Units available is very wide, and we bring many of them in. Hager focuses not only on the popular lines but on full systems and solutions. Furthermore, the support that Hager customer service offers is equal to none. Both we and the customers are pleased.
What are the most popular Hager Consumer Units?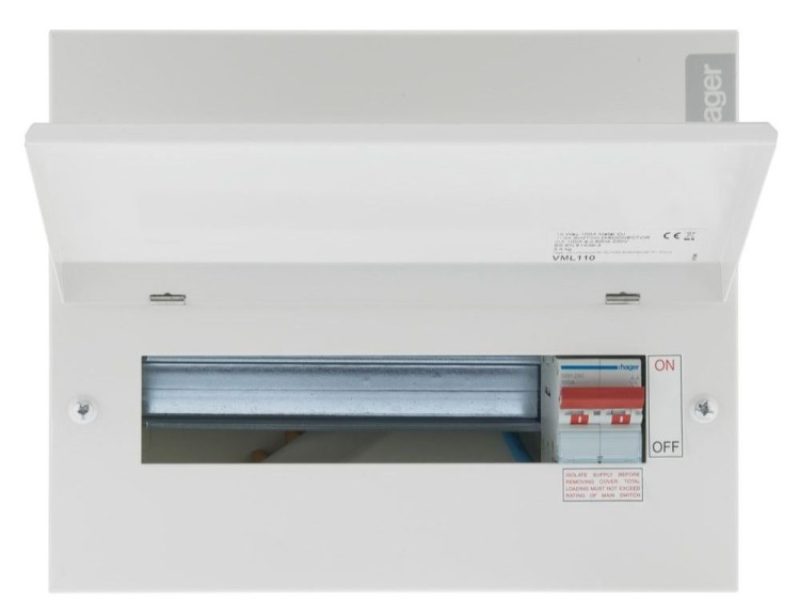 In conclusion, here are some of the most popular Hager Consumer Units which we both recommend and sell almost daily.
For installing these consumer units, please consult a registered electrician.
For more information related to the Hager Consumer Units, do not hesitate to contact us either via phone or email.