Illuma Lighting has a wide range of track systems which are both reliable and popular among the retail industry, and the 1-circuit track system in particular is ideal for applications where spotlights may need to be frequently added or removed. Easy to install and easy to maintain, the mains voltage single circuit track system from Illuma comes with a wide range of spotlights, ranging from halogen to LED, as needed.
They are great for retail lighting, showroom lighting, church lighting, library lighting, restaurant lighting, bar lighting, etc. This versatile track is scored to optimize earthing, it is rated at 16A, and can take a max. of 76 x 50W (total 3800W) per track circuit.
The Illuma 1-circuit 230V track is a 16A track, connector, and accessory system. It comes in lengths of 4ft (1115mm), 8ft (2335mm), and 12ft (3555mm), and it includes dead end. There is a wide range of spotlights and accessories that this track can take, depending on the need.
If you have a project or are thinking to install a Illuma single circuit track system, you can contact us for a lighting design, and then you can order from Sparks the necessary items. To help with the ordering process, we are posting below the items needed for a 1-circuit track system from Illuma, as per their catalogue:
The Illuma 1-circuit 230V Track System - the Track (lengths)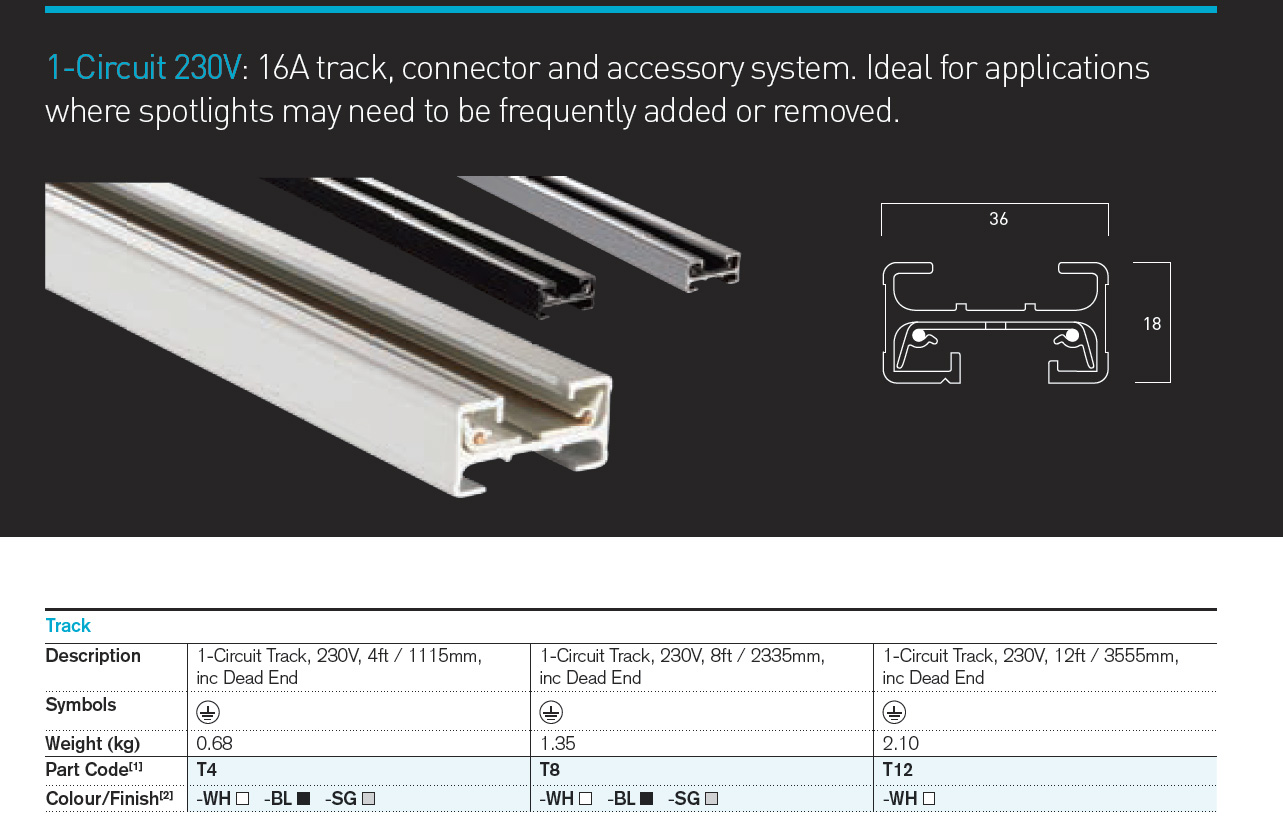 These are the different lengths and different finishes (colors) tracks that are part of the Illuma 1-circuit 230V track system.
The Illuma 1-Circuit Track System - Live Ends, Dead Ends, and Connectors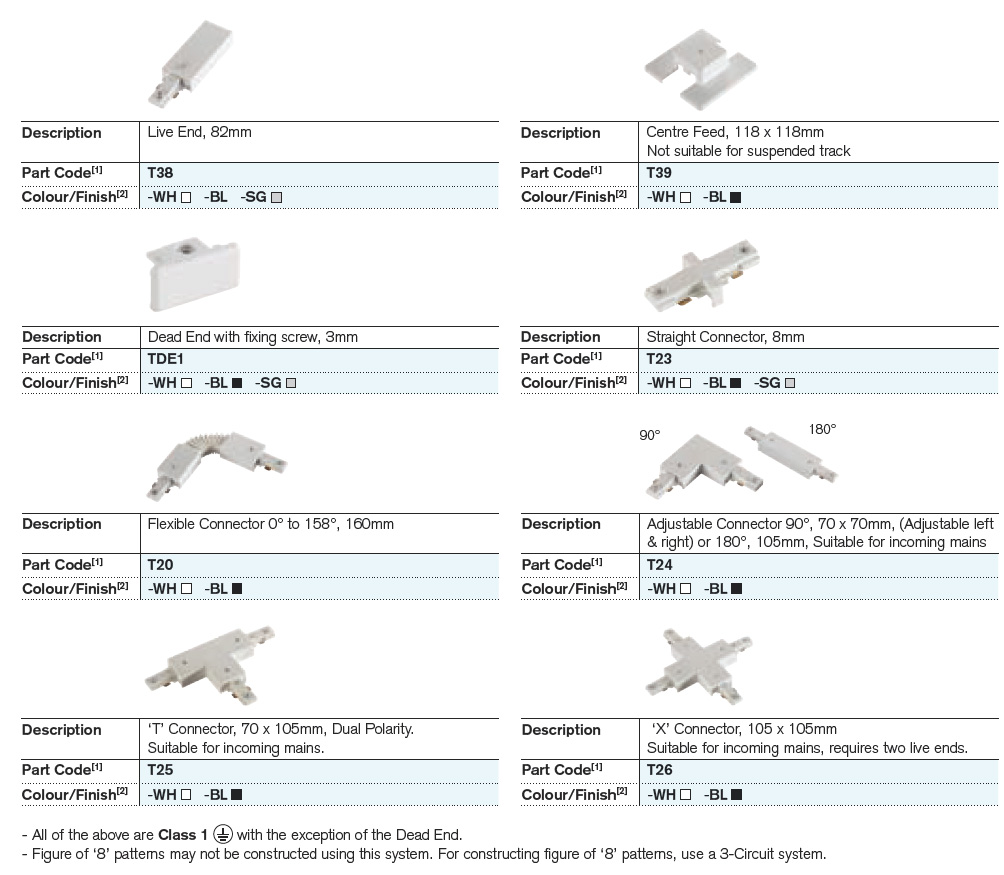 ​
The dimensions refer to the length after insertion into track; these are the live ends, centre feeds, dead ends, straight connectors, flexible connectors (0 to 158 deg), adjustable connectors (90 and 180deg), T connectors, and X connectors suitable for the Illuma 1-circuit track system.
LED Track Spotlights and Halogen Track Spots for 1-circuit Track System
Together with these components of the track system, Illuma supplies a wide range of track spotlights, many of which are on our website. Some of the track spotlights for the 1-circuit track system are: