Astro has an eye for detail when it comes to quality lighting.
They are known for lighting that is simultaneously fun, versatile and stylish - and the Azumi range is no exception.
The Azumi Classic lights are named so for good reason - they evoke a classical mood, that would not be out of place throughout most of the 20th century.
The bonus for the consumer is that the technology used is very contemporary - with features such as dimmable bulbs, flexi-spot lights and LED lights.
In this article, Sparks will look at the two variations of the Classic light, and also examine the Azumi shades that make this range so distinctive.
The Azumi Classic Lamp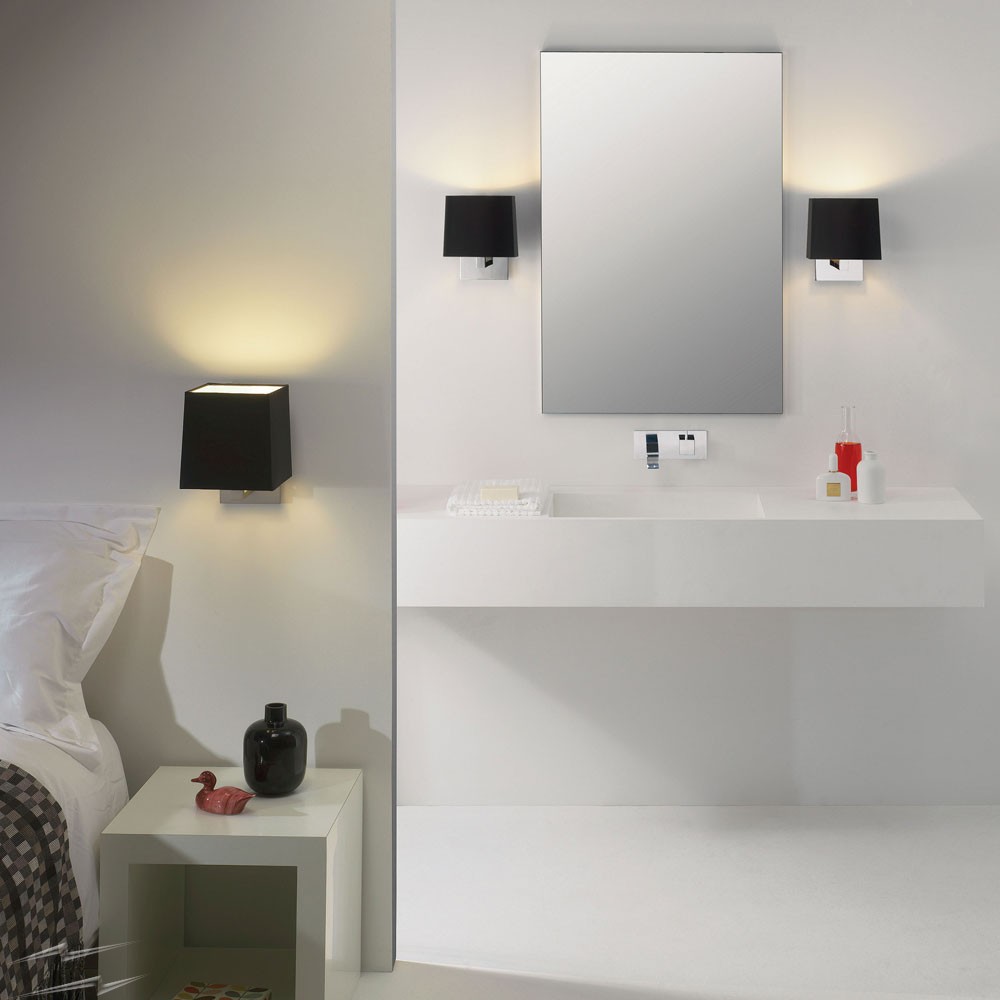 This wall light comes in a stunning matt nickel or bronze finish with a variety of shade shapes and colours.
The lamp has a small build - it is only 156mm in diameter and 120mm high, yet it still makes a great impact wherever it is placed.
It charmingly sheds up-and-down light and would look great for both interior decorations at home, and in other locations such as restaurants and hotels.
The lamp used is an E27/ES bulb (not included) and is dimmable if a dimmable bulb is used.
The shade is not included and it can either take a Round 215 shade or Square 175 shade, either of which lend it distinctive styles.
The Azumi Classic LED Reader
This Azumi Reader wall light comes with a reading light and switch, which are essential to its design.
The flexi-spot reading light gives an output of 1W, using an integral LED driver to optimise its effectiveness.
The main lamp spreads it light up and down your wall, and utilises a 60W E27 bulb (not included).
It is compatible with this E27 LED bulb, if you want to make the fitting even more eco-friendly.
With the flexi-spot light extruding from the base of the reader, this is a fashionable light which can be used with a colourful variety of shades (not included).
This LED reader is versatile and can take either a round or square shades of the same kind as the Azumi Classic version.
The Azumi/Momo shades
It could be fair to say that the fabric shades are one of the most defining aspects of both the Azumi Classic and Azumi LED Classic, once they are applied.
The round versions of the Azumi/Momo shade are 215mm in diameter and come in black, oyster, putty and white hues.
These are colours which complement the matt nickel or polished nickel base of the Azumi LED Classic; they will bring a touch of class to any interior space.
They are conveniently compatible with other lighting fixtures from Astro, for instance, the splendid San Marino Solo - they'll also fit the Montclair Twin, Martina Triple and others.
These lamps all have one thing in common with the Azumi range; they are classy enough to decorate fancy retail establishments - but come in at a very affordable price!
The rectangular 175mm shade gives a bolder impression than its round counterparts, although it still has small proportions (120mm x 120mm).
Like the Azumi round shade, it is compatible with other light fittings from Astro, including the Momo, Martina and Lloyd ranges.
The Azumi collection as made by Astro designer James Bassant, responsible for many classics such as the Atelier range.
When asked to give one word he wants his products to evoke, he said 'emotion'.
The Azumi collection achieves this as they inspire a happy enlivened environment for any indoor setting.