Besides the wall lights, ceiling lights, floor lamps, table lamps, and the other light fittings, you can safely use some energy saving LED strip lights for ambient lighting, highlighting, and other lighting needs. The LED strip lights from Teucer, for example, come with a 2oz PCB board which enable greater product longevity and use of longer LED strip runs.
Most LED strip lights come with self-adhesive backing so that you may "stick them" to the channel / wall / counter or where you need to install it. The self-adhesive backing offers exceptional heat resistance, thus ensuring that the LED strips are securely fastened and are not easy to peel off.
Here's how a LED striplight system can cause your restaurant or bar area to look like: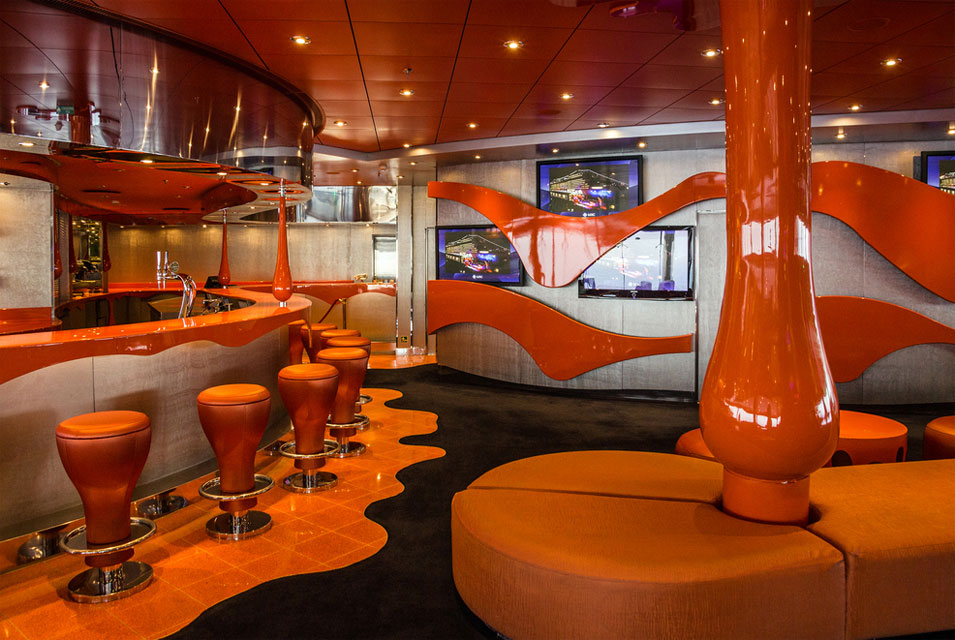 Many people believe that a higher wattage equals a better and brighter light output; however, in the LED strip lights case, there's more efficient light output even though the wattage is not so high. One of the top qualities of an LED strip is its flexibility, both in bending the strips and in deciding the length of the LED strips.
If you need any advice on a LED strip lighting system, do not hesitate to contact us either by email, by phone, or by online chat.
What You need to Consider for Great LED Strip Lighting System
It is recommended to use a registered electrician to do all the work of installing the LED strip lights. However, it is good to understand how the LED strips work, what do you need to order, and what are the possible applications. Here's what an LED strip lighting system can involve:
The LED strip light: available in different wattages, light colors, lengths, and dimming capabilities, the LED strip light usually comes on a 5m roll and can be cut to size as needed. Many times the cut size is 1m or 500mm, and you can connect two or more LED strips to give you more light in other areas. For example, 4.8W/m LED strips are great for ambient lighting indoor, 9.6W LED strips give you a decent light for a kitchen counter (and they can be dimmed), and the 12W/m LED strips are bright and dimmable as needed.
The Channels, Extrusions, and Diffusers: unless you want to install the LED strip light directly on the wall, the kitchen counter, or a particular surface, it is recommended to use a channel (and even a diffuser). Using achannel will allow better heat dissipation and more focused light, not to mention that it will looks nice. There are different channels including a corner channel.
The Connectors: there are specific connectors for 90deg strip lighting, connectors for RGB strips, kits of connectors, and cable connectors for extending and connecting the LED strip lights. The connectors allow you to extend the LED strip, connect them, and create a system of LED striplighting of the desired length and shape.
The LED driver: the LED driver can be dimmable or non-dimmable, and the dimmable LED strip lights can be connected to both. It is recommended to make sure you install a LED driver that exceeds the total wattage of the LED strip light by 10%. Also, the LED drivers can be waterproof (great for IP rated locations or outdoors) or non-IP rated, for indoor use only.
LED Strip Lights in a Restaurant - Applications in Commercial Environment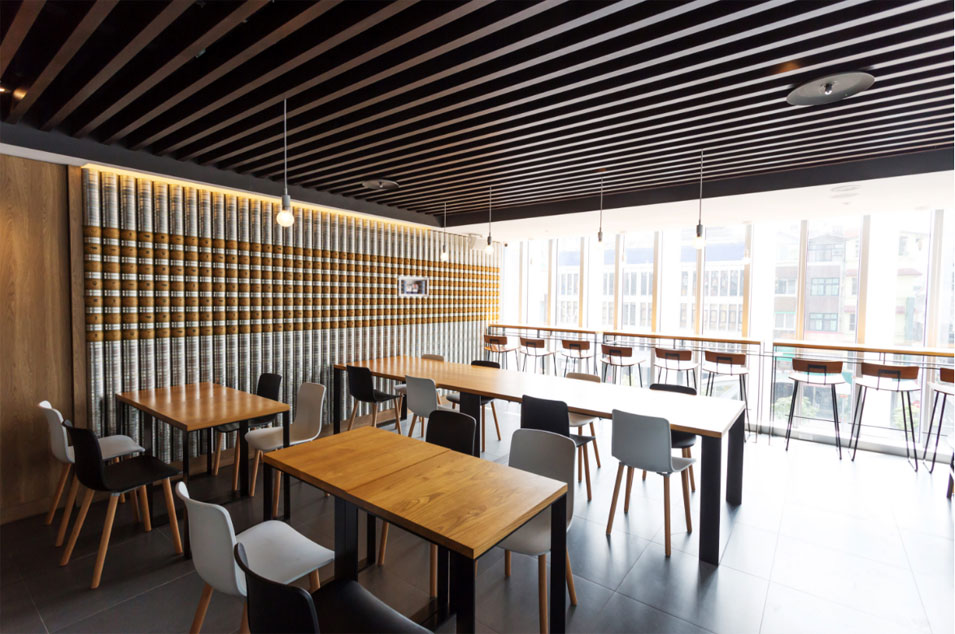 Here's how a great LED strip lighting system looks like in a modern bedroom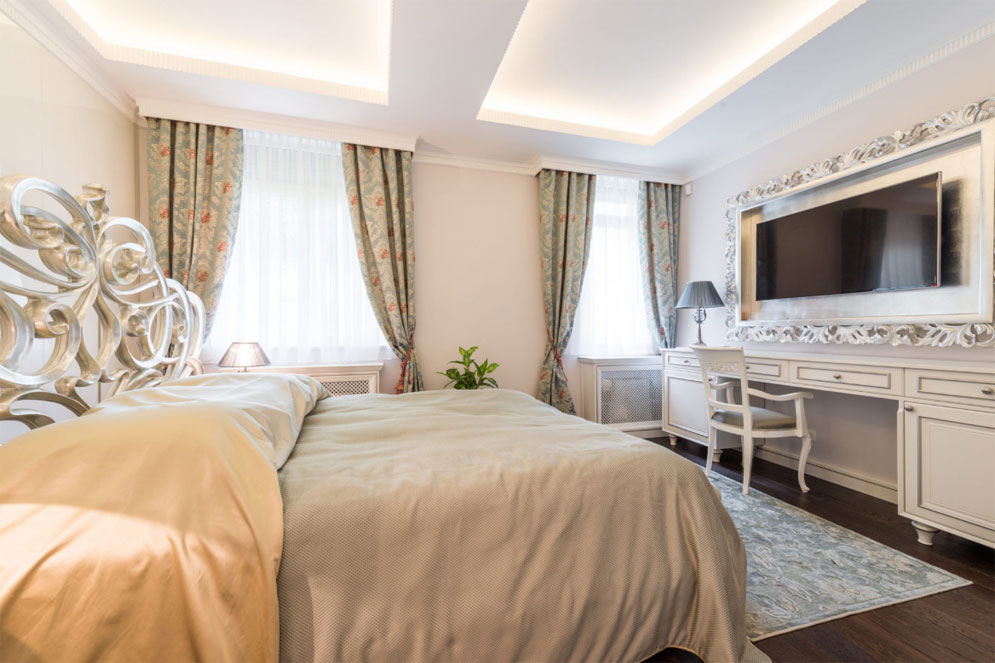 ​
In more commercial areas, here's a LED striplight installed in a lobby.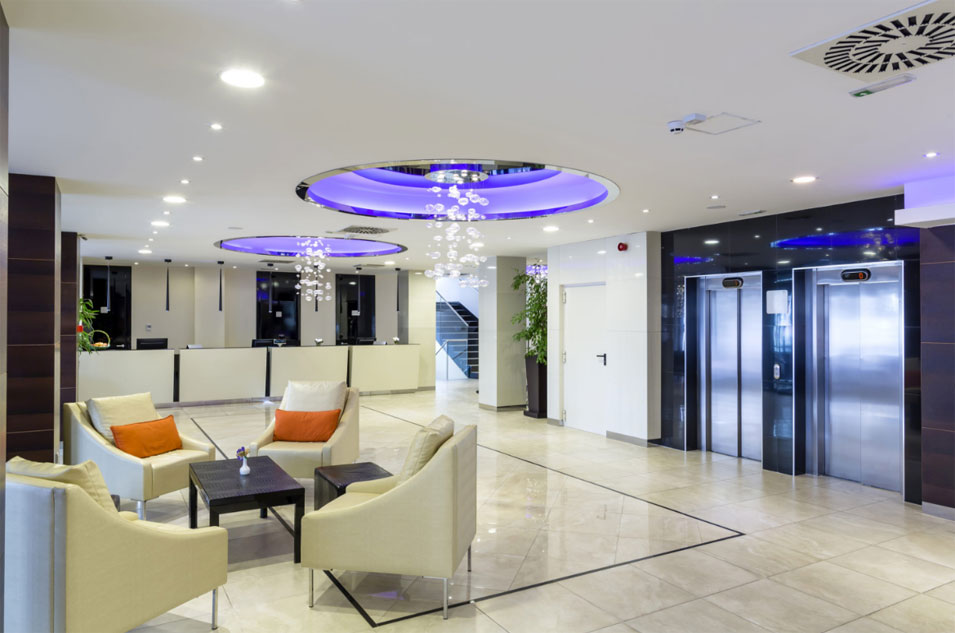 Choosing and Ordering a great LED Strip Lighting System
Furthermore, here are some more considerations for choosing, ordering, and installing a great LED strip lighting system:
Choose your colour temperature: the LED strip lights are available in 2700K, 3000K, 4000K, and 6000K, and they also come in RGB color changing.
Choose dimmable or non-dimmable LED strips: most LED strips incorporate advanced technologies for dimming, and they work with a vast range of dimmable LED drivers and LED dimmers; make sure you read the technical specifications.
Choose the IP rating for the LED strip: available in IP20 or IP65 rating, the LED strips can be installed mainly indoors (IP20 rating) or in the bathroom / outdoors (IP65 rating).
Decide on your LED Strip Wattage and Lumen requirements: the lumen requirements give you the best indication of each LED strip's brightness. Choose the LED strip based on this.
Pick the right aluminium extrusion / channel: the aluminium extrusions allow you to install LED strips in many kinds of applications. They are essential in acting as heat sink, enabling the LED strip to operate at a cooler temperature (thus enhancing the life of the strip).
Calculate the Wattage and choose the Driver: once you choose the length and type of the LED strip, you need to calculate the total wattage, and then choose the correct driver. The drivers are usually recommended in the "Required Items" list - you simply need to choose the compatible LED driver.
Choose the Control Gear: many LED strip lights can be now remotely controlled (they specify if this is the case) or they can be integrated with your home dimmer (LED dimmer required) or lighting system.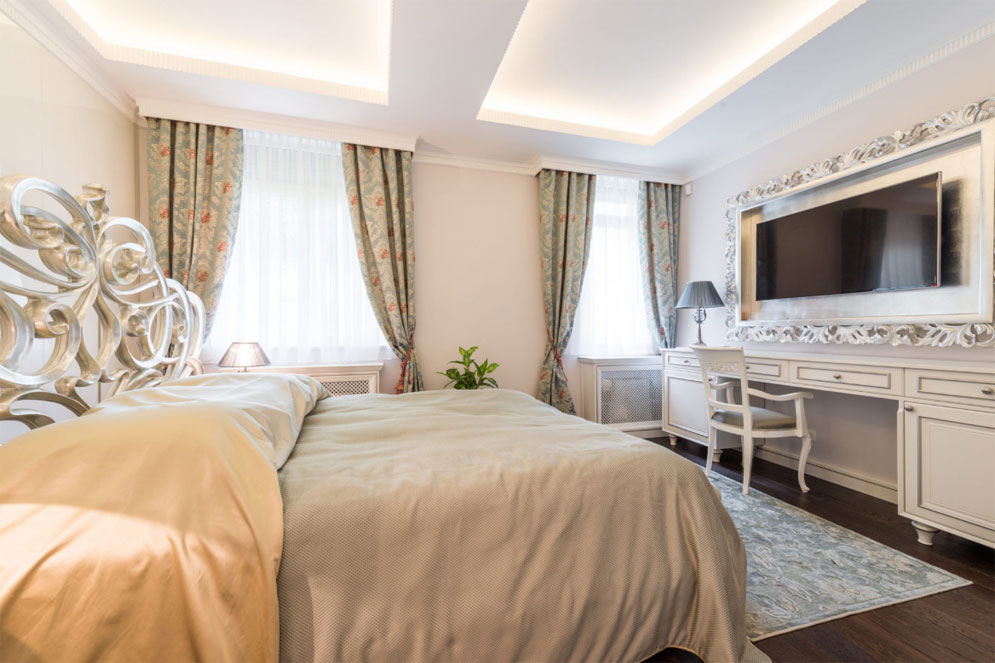 ​