Astro Lighting - the company began in the basement of a house in Sevenoaks in London in 1997 - is one of the most wonderful lighting manufacturers in the UK, being present now at most major lighting shows with their amazing light fittings.
Nominated for many awards and winning quite a few prestigious awards, Astro brings to the UK market a wide range of both domestic and commercial light fittings for indoor and outdoor.
We at Sparks distribute a wide range of Astro Lights, and they seem to be quite popular and sought after by both installers, home owners, and commercial companies alike.
The bathroom lights made by Astro range from shaver lights to ceiling lights, wall lights, shaver lights, magnifying mirrors, marker lights, spotlights, and floor lights.
In this article we would like to showcase some of the Astro Bathroom Mirror Light Fittings and Illuminated Mirrors which we think would look great in your bathroom.
You choose which you prefer, and you can purchase them in our lighting showroom in North London (in the Archway area) or online on our website.
Niimi Round LED Light (AX0760) - Magnifying Mirror with LED light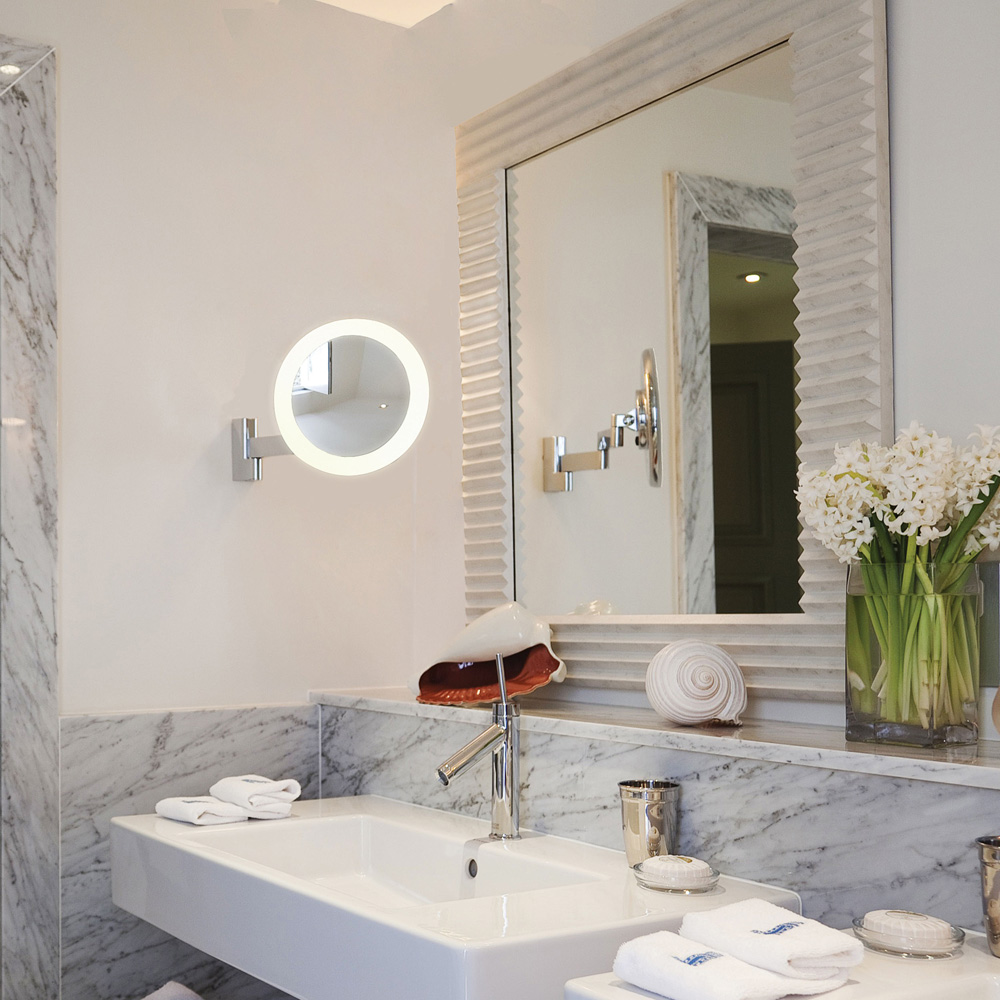 Coming in a polished chrome finish and with an adjustable arm, this magnifying mirror is great for a modern bathroom, catering to both ladies and gentlemen alike for their personal grooming needs.
If you don't need the light, it can simply be switched off. You can purchase this vanity mirror light online here.
Livorno Bathroom Mirror Light (AX0637) - Bathroom Shaver Light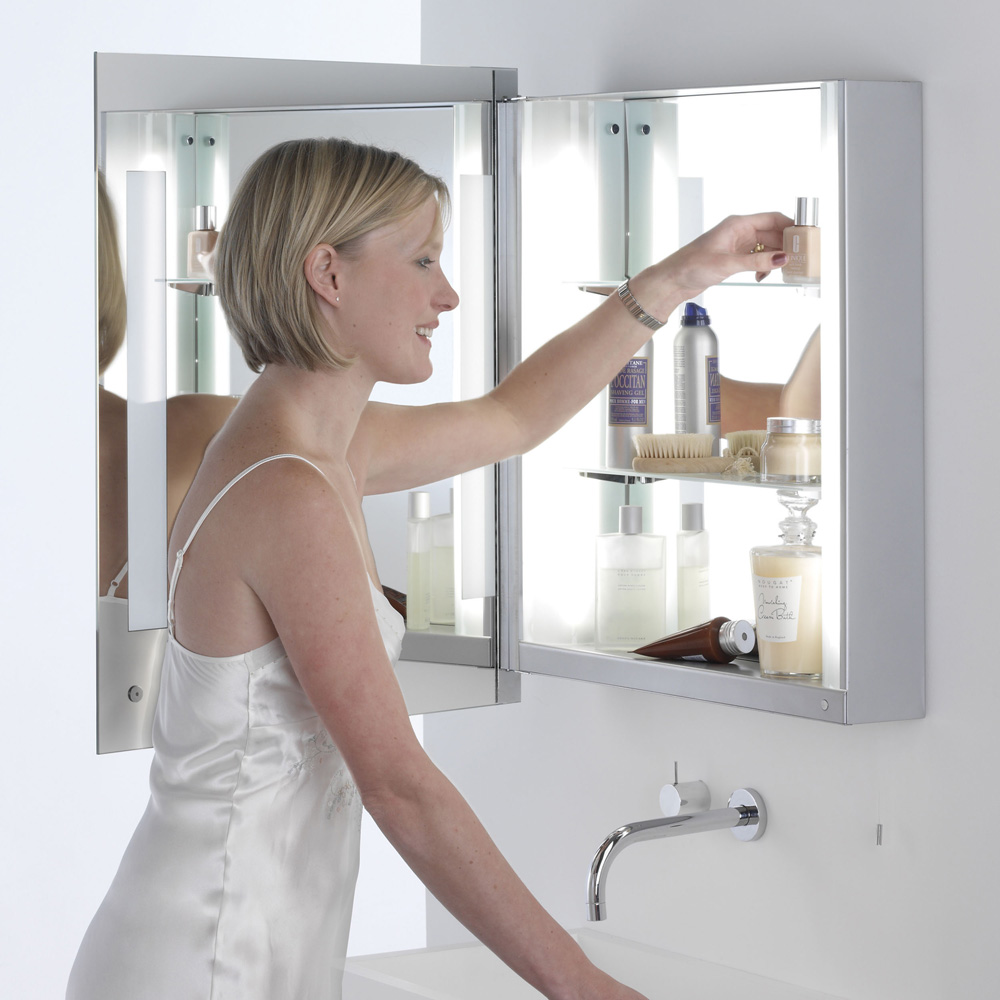 It uses energy saving fluorescent lamps and has a pull cord switch at the bottom. Excellent bathroom mirror with light - illuminated mirror, for those who need a small toiletries and hygiene stuff closet.
Excellent for domestic use in the bathroom. More info and price via this link.
Galaxy Square Illuminated Mirror (AX0440) - with Pull Cord Switch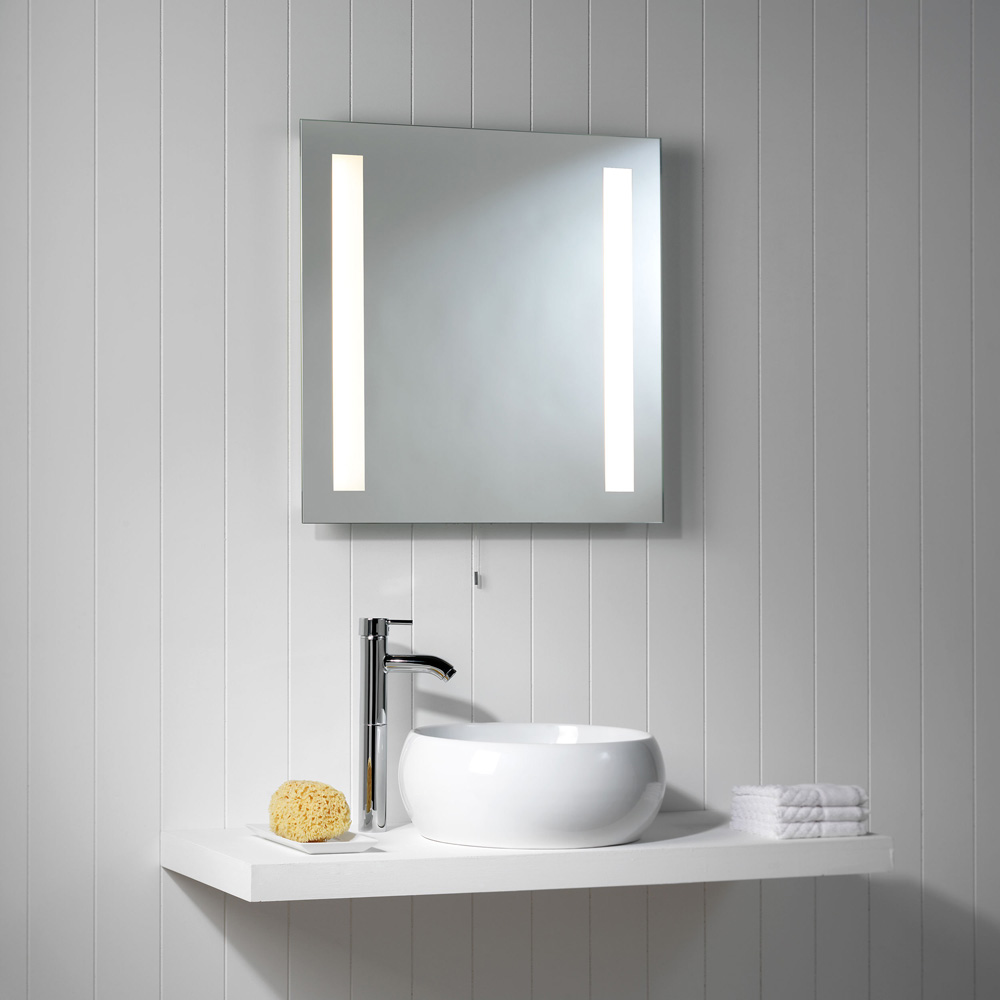 A square 60cm x 60cm illuminated mirror for the bathroom, allowing you to turn the light on only when needed. No need for ballast or driver.
The IP44 rating for this square mirror light allows you to safely install it above the sink, in the place most needed when you wash your face in the morning. Read more on about it.
Imola 900 Bathroom Mirror Light (AX0782) - Rectangular Mirror Light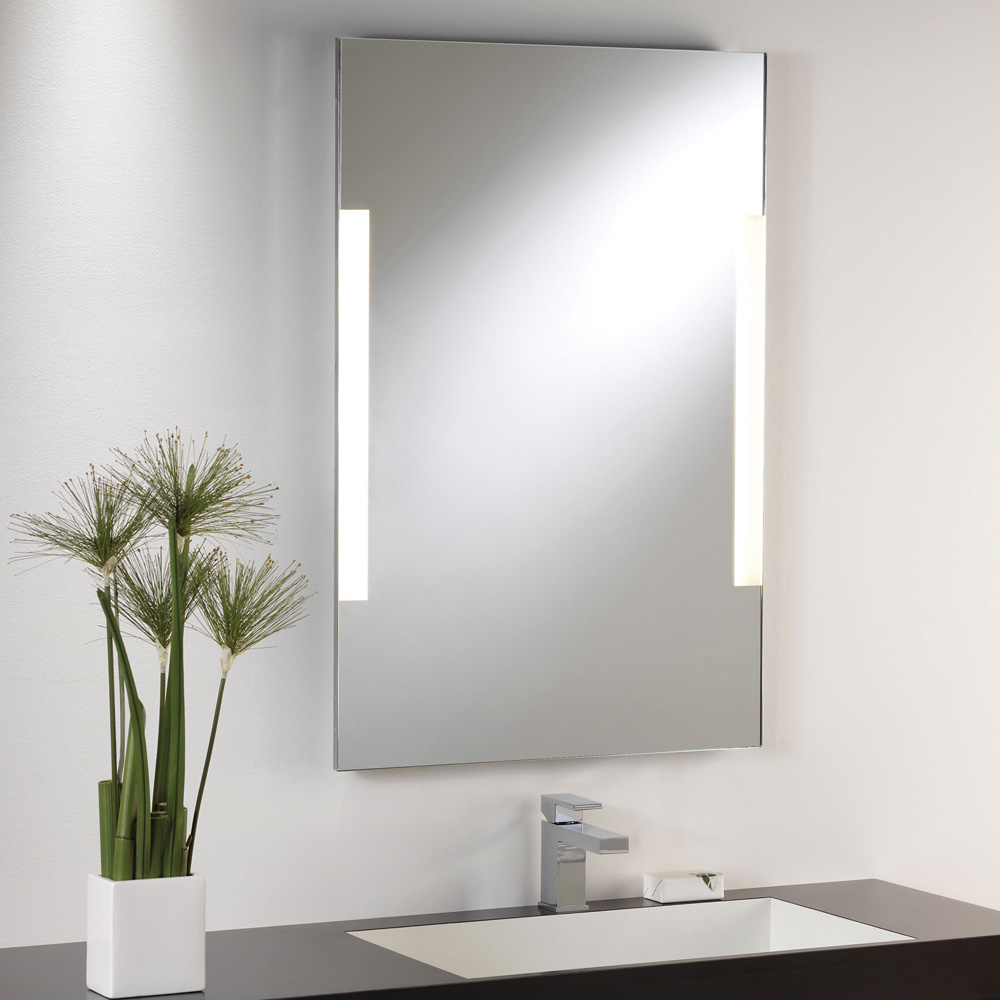 Great for those taller among us or where there are a few generations living in the same house, this 90cm tall mirror with two strip lights on the side is a great addition to a modern style bathroom.
Part of the Imola range of bathroom illuminated mirrors, this uses fluorescent lamps as the lighting source. Specifications and price are here.